Magyar

FARSANG -The Hungarian CARNIVAL
A Colourful Festival in Hungary

A huge, colorful and traditional festival is now on in Hungary, from the 6. January until these very days, and it comes to its final this weekend. It is called Farsang or as the English say, "Carnival".
WHAT IS FARSANG?
It's starting from the beginning of January, the day of Epiphany ( Vízkereszt), more precisely  6. January. It's also the date, when Christmas trees are usually thrown out in Hungary, by the way.
This period ends 40 days before Easter, so the exact date changes every year. In 2018 the Ash Wednesday ("Hamvazószerda") is being held on February 14. (Last year it was on March 1.)
Farsang is also a symbolic event of saying goodbye to winter and looking forward to spring.
Historically, in this period lots of wedding celebrations were held. It was because the farm workers could have a rest, celebrate and make food and fill their stores, so they could make a perfect place to their guests.
FARSANG DOUHGNUTS AND PARTIES

In Hungary there are hundreds of traditional parts of Farsang.
The most traditional food is farsangi fánk, also known as csörögefánk (Ribbon Carnival Doughnuts).
These are typical fried cakes, consumed due feasts, carnivals, in winter.
Egyszerű fánk
photo: https://www.pexels.com/photo/baked-bakery-baking-bread-420308/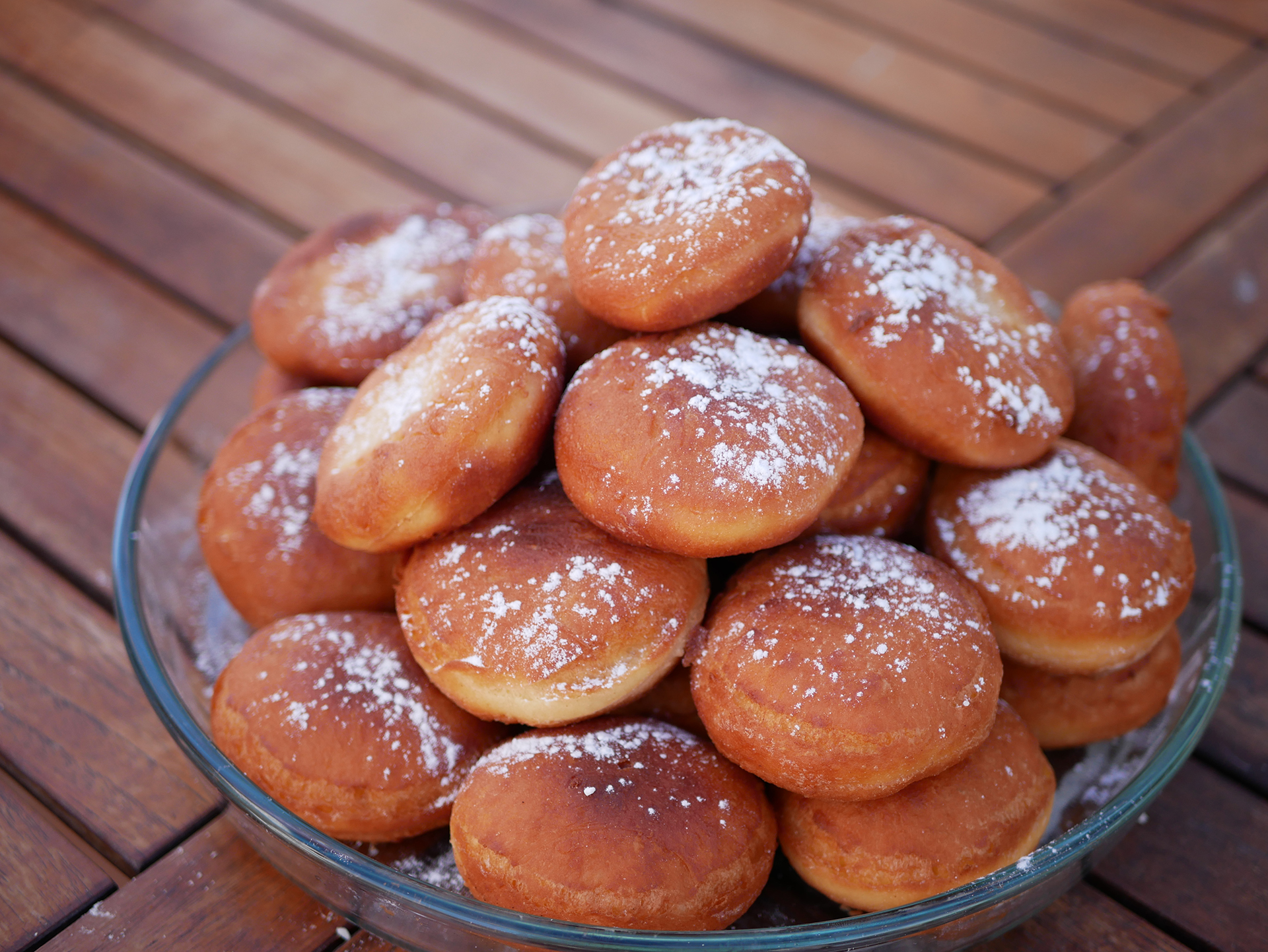 Csörögefánk
Festivals Everywhere
One of the most important events is Torkos csütörtök (Fat Thursday). Nowadays we celebrate this day after Ash Wednesday, and restaurants offer 50% discount.
There are days-long festivals as well, for instance the Mangalitsa Festival,  where one can taste special sausages, meat and traditional dishes, just like due the Miskolci Kocsonya Farsang, where a wide scale of kocsonya varieties can be found and tried.
The Budapest International Circus Festival gives visitors an entertaining show.
Busójárás
And finally, the most famous festival is Busójárás in Mohács. This is the most symbolic and traditional juletide in the whole country. It takes at least a week long and visitors can see the most curious masquarade in Europe, that is for sure.
Are you in the mood for Farsan already? Let's learn together some expressions next time! See you then!