From starting your journey to picking a bar, all you need to know is collected in one convenient location
What would you like to know more about?
Basic Facts
Setting up your Life
Local Culture
Life Hacks
Recreation&FUN
Vocabulary
Introduction
When you're thinking about settling down in Hungary for a while or even retiring in Hungary, the first thing you run into is an information flood on culture, food, the best ruin pubs and heritage sites. That's of course an important part of your future experience here, but it's so to say just the tip of the iceberg. It's all very nice, but quite hard to enjoy when you're existentially not stable yet. So hang on to those lovely fun plans, they'll be a well-earned reward after you're done establishing your new life.
What you need right now isn't to know what "fröccs" is, but a roof over your head, a secure job, insurance and a salary to afford your stay here.
Most of my students who are learning Hungarian with me are expats and I've heard from first hand on many occasion how tough it can be to start a new life. So I've decided to put together an ultimate guide on how to survive in Hungary for anyone, who is embarking upon this great journey! I might mention some culture, food, ruin pubs and heritage sites, but it will not be the main focus. What I want is to hand you a guide on setting up your camp here, creating a secure background so you can discover Hungary for yourself freely. Please always bare in mind though that I am collecting these information at the end of 2018 and things may change in the future. Also make sure to double check regulations concerning your own specific case.
Let's start with some need to know basics about Hungary itself. Then I'll get into everything you should be aware of when setting up your life here. I'll explain regularly used terms in flat rental ads, tell you about the Hungarian self-employment system and give you tips on what you should bring and definitely should not bring with you from home. I'll also provide some life hacks about keeping in touch, travelling around and expected costs. I'd like to provide some life hacks for your time here and the last section will cover your leisure time: tips on what to read from Hungarian authors, where you could go for a subbed movie, or what media to follow for English news.
I hope it helps you get settled!
Basic Facts about Hungary
Quick Facts about Hungary
I'm sure you've read Hungary's Wikipedia article by now. So I'll spare you detailed geography, economy and the long history – although we are fiercely proud of it – and just give you an overview on need-to-know facts. These are the details you'll probably have memorized by the end of your first few months here and are also handy to have by before you start out.
Population: close to 10 million
Top 5 largest cities in order: Budapest, Debrecen, Szeged, Miskolc, Pécs
Neighboring countries: Austria, Slovakia, Ukraine, Romania, Serbia, Croatia and Slovenia
Geography: Land locked country with some hillsides in the West and mostly plain terrain in the East. It is divided into 3 sections by the two main rivers, Duna and Tisza.
Main religion: Roman Catholicism
Languages: The official language is Hungarian ("Magyar") while in some locations Romanian and German are co-official minority languages. English is spoken mostly by younger generations and in the major cities as a second language.
Time zone: GMT +1, CET (daylight savings time from March to late October under discussion to be abolished after 2018)
Political system: Constitutional republic
Currency: Hungarian Forint (HUF). 1 EUR = 326 HUFs, 1 GBP = 371 HUFs, 1 USD = 282 HUFs *on 13

th

October 2018
International dialing code: +36. Budapest dialing code: +36-1-, mobile dialing code depending on service provider: +36-20-, +36-30-, +36-70-.
Drinking age: 18+

Driving age: 16+
Emergency lines: 112 (general emergencies), 104 (ambulance), 105 (fire), 107 (police)
Climate and weather
Hungary's climate is continental. In the last decades this has meant an average of 8 to 11 °C (46 to 52 °F) with extremes as great as -13 to +35°C (8,6 to 95 °F) from summer to winter. The temperature is of course lower in the county and hillsides while higher in major cities. Springs are usually windy with hectic weather where perceiving cold or warmth is driven by clouds passing before the sun. Layers are key. Sometimes it even snows in mid March, so don't leave your winter jackets and boots home! Have an umbrella at hand as well just to be sure.Summers are long and hot with relieving thunder storms or showers. Not the best time for anyone sensitive to front changes, however you'll quickly get accustomed to throwing a light sweater over your beachwear only at 9 pm against the cold. Autumn starts with a pleasant Indian summer and turns into a wet pre-winter.
Lately winters have become shorter, with snow being rarer in larger cities. "Real winter" usually comes with a north-easterly storm, and when it does, temperatures easily drop. You'll need to wrap up warmly and make good use of layers as well. It is also prudent to compare the daily weather to days passed. Snow might start to melt and refreeze, making it a slippery surprise for anyone trying out winter sports or just being on the road. Spring can be indecisive of arriving for good or not between February and April, a phenomenon not problem free for the agriculture. Blossoms are known to be frosted by the illusive season change and flooding is expected around this time.
The Hungarian Meteorological Service (OMSZ) operates an English version of their site where you can follow forecasts, official warnings and check out historical data as well: https://www.met.hu/en
Opening Hours
Local shops and markets are usually open from 8-9 am to 5-6 pm on weekdays and are open Saturday Mornings. Larger shops stay open Saturday afternoons as well and might have shorter opening hours on Sundays.
This will vary for banks and governmental facilities, which are known to close early on Fridays and open again only on Monday. Museums are open throughout the weekends and will only close on Mondays.
Numbers
Hungarians and English speakers mean a bit different when it comes to naming big numbers. So when a Hungarian says '1 milliárd', they actually mean 1.000.000.000 for which in English we usually say 1 billion. And when a Hungarian does say '1 billió', they actually mean 1.000.000.000.000.An other small issue might come from how commas and dots are used. Decimal places in Hungarian are indicated with commas. Now when it comes to using an English language environment such as programming, even Hungarians need to switch to using dots as that's what the system will understand. However if you want to check gasoline prices at a gas station, you'll be seeing the numbers with commas.
Public Holidays
1 January – New Year's Day15 March – National Holiday: Anniversary of 1848 Uprising
Good Friday
Easter Sunday
Easter Monday
1 May – Labour Day
Whit Monday
20 August – National Holiday: National Day (Feast of St Stephen)
23 October – National Holiday: Republic Day
1 November – All Saints' Day/ All Hallows Eve
25 December – Christmas Day
26 December – Boxing Day
Setting up your life in Hungary
This is the necessary bureaucratic part where you establish your existence in Hungary. You should already start the process at home, and well beforehand as few processes could take months in certain cases. You'd want to be legally allowed to reside in Hungary and you'd also want to find a place to live and a way to support yourself. You might be coming alone, as a student, with your family or pet(s), so you might have other concerns to think about. The moving itself is also a hassle, so I've tried to collect some knowledge to help you with the first and probably hardest parts.
VISA
Entering Hungary - staying less than 90 days
Residency- staying more than 90 days
Applying for Hungarian citizenship
Work
Employment - Finding a job
Taxes
Health&Insurance
Accommodation
Banking
Identification
Moving
STUDENT
FAMILY
VISA and citizenship for the family
Where to live with a family
The Hungarian Education system
In Hungary with an infant
PET
Hungary Visa: requirements and the Immigration Office
Depending on the purpose of your stay you may require a short term or long term entry to Hungary. The border line is usually 90 days, but it varies according to your nationality. The length of your stay and your citizenship will determine if you need a Visa, if you need to register with the Immigration Office, and how much of this you need to take care of before your arrival to Hungary.
Make sure to check with the Hungarian Consulate or Embassy in your home country and the online Consular Services of Hungary for up to date information: http://konzuliszolgalat.kormany.hu/en
Deciding on your Visa:
Entering Hungary: staying less than 90 days
You are entitled to enter Hungary with a Schengen Visa or in case your country has a bilateral agreement with Hungary to waive Visa requirements. This entitles you however only to a short term entry up to a maximum of 90 days depending on your nationality. If you plan to stay longer, you will need to apply for a residence permit as well.
For Schengen nationalities and citizens of countries holding Visa waiver agreements
As Hungary is part of the Schengen Area, citizens of EU/EEA states do not need a visa for entering Hungary. There are a number of countries including the USA, Canada, Brazil, Switzerland and Australia, that have signed a Visa waiver agreement with Hungary, meaning they may also enter without a Visa.
The full list of countries is available on the homepage of the Hungarian Consular Services http://konzuliszolgalat.kormany.hu/visa-waiver-agreements
You will only need a valid source of identification: either your passport or ID to cross the border. How long you're entitled to stay with your short term Visa depends on your identification and nationality but it will be a maximum of 90 days. A stay exceeding 90 days is considered a long stay entry and regulations are the competence of national authorities within the Schengen zone.
If coming from an EEA country, after your first 90 days have passed, you are entitled to stay for an additional 180 days. You will need to prove that you're pursuing employment and can support yourself or are a student at an institution providing accredited education.
With Visa requirements
In all other cases, you will be required to apply for a Schengen Visa. You need to seek out the Hungarian Consulate or Embassy at your home country before your travel and complete the Visa application process. Process times can vary from 21 days to 4 months depending on the amount of incoming requests so make sure to leave plenty of time for it before your travel. You'll need to hand in a line of documents depending on the purpose of your stay and any additional requirements at the discretion of the Embassy or Consulate.
This usually includes a letter from the local employer in Hungary in case of business stay or a proof of residence in your home country indicating your return. In case of a successful application, do remember to bring the documents with you, as they might be requested by the border guard. If your Visa was refused, you may submit another appeal within 8 days from receiving the decision.
Residing in Hungary – staying more than 90 days
If you wish to remain in Hungary for a longer period than 90 days or what your Visa enables, you have certain obligations depending on your nationality. You will need to register with the proper governmental authority at the end of which you will receive a valid documentation of your resident status (registration certificate or residence permit). This will enable you to register with the National Tax and Customs Administration and also to apply for a social security card so you're eligible for public health care. (A valid European Health Insurance Card will keep EU citizens covered though). Acquiring a certain type of residence permit is also required when working here legally, these I'll mention a bit later here.
In case you stay as long as 5 years within Hungary without interruptions exceeding 6 months, you'll be able to apply for long-term resident status.
For EU citizens
You are required to have registered your residence after your arrival within the first 93 days of your stay at the nearest regional directorate of the Office of Immigration and Asylum. You'll be asked to provide a valid identity card or passport and documentation that you comply with the conditions for the right of residence: proof of employment, comprehensive sickness insurance and sufficient funds.
The appeal has a minimal fee of 1000 HUFs (roughly 3 EURs or 3.5 USDs) and you will receive a registration certificate which is evidence of legal residence. This registration certificate has no expiry date and will remain valid together with a valid identification document. An Address Card will be posted to you at the end of the process. Bare in mind both are required when applying for a tax or social security card.
For non-EU citizens
You need to apply for a Residence Permit along with the Visa as well before your arrival. The process has a fee of 60 EURs and needs to be started with the Hungarian Embassy or Consulate before your trip. Make sure to leave plenty of time before your departure, as the decision of the appeal can take up to 30 days.
All applicants above the age of 6 will be required to give fingerprints, however the documentation can vary according to your nationality and the intent of your stay. It's best to check with the Hungarian Embassy or Consulate for your specific case. In general you'll need to have a passport valid for an additional 3 months after the requested Visa expires, a completed residence permit application, an official and recent passport size picture of yourself and various documents. These usually include proof that you have enough funds to support yourself, have insurance, and can validate the purpose of your stay (work contract, university acceptance documents etc.).
If your application was refused, you may submit another appeal within 8 days from receiving the decision and it will again take up to 30 days to be processed. If successful, you will receive a single entry Visa, which is valid for a 30 days period for the purpose of collecting your residence permit in Hungary. The permit is valid for a year and can be renewed. It enables you to register your address, and receive an address card, which is also required when applying for a tax or social security card, so make sure to start with that.
Working in Hungary
In most cases an expat's intent to stay within Hungary is to work, or apply for work and you of course will want to do this legally. Citizens of EU/EFTA countries can work in Hungary without a work permit. There is no separate process, acquiring it is imbued with the steps of receiving your registration certificate.
In case of nationals outside of EU/EFTA region acquiring your VISA and work permit are intertwined. The type of Visa you need depends on the purpose of your stay. So how do you want to work in Hungary?
Residence Permit for the Purpose of Employment
This is suitable for you in case you've already secured a prospective employer or if you work for a non-profit organization. Note that you can not acquire a work permit first and apply for jobs second, as you need to involve your employer in acquiring the permit.
You can apply for it in person, or your employer can take care of it for you with your consent if they are considered a 'preferred employer'. Preferred employer means they are either in strategic agreement with the Government; aim to employ non EU/EFTA citizens from a neighboring country for professions specified by the Ministry of National Economy or are implementing an investment project benefiting Hungary's national economy. You can ask your employer if they meet any of the above criteria, otherwise you'll need to apply on your own.
If this isn't handled by the employer, the labor agreement and employment contract should be submitted along with the work permit application to the local office of Immigration and Asylum. The process takes up to 70 days to finish, and the work permit will be valid from when the VISA was issued. Note, that the acquired work permit enables you to work for that particular employer. Should you change jobs, you'll need to apply for an other work permit.
If your employer met the criteria of preferred partner, they need to prove toward the state that no suitable candidate could be found within the EU/EFTA zone for your position. This is usually done by advertising the job for a certain period (around 15 days) before allowing your employment and signing a labor agreement and employment contract with you. Only now can the actual process of applying for a work permit start which is in this case is done by the employer.
Residence Permit for the Purpose of Job-searching or Entrepreneurship
This permit is suitable for candidates already having a residence permit in Hungary for research or studying and now need to acquire a work permit after having finished their studies or research. It is also required to look for employment in the same field and same level.
Residence Permit for the Pursuit of Gainful Activity
If planning to be self-employed or in case you'll open a business in Hungary, this is the right permit for you. Note, that if you also plan to work as an employer in the business you own, you'll also need to acquire a Residence Permit for the Purpose of Employment.
Residence Permit for the Purpose of Seasonal Employment
The name sums it up well, this permit is intended for those seeking seasonal employment in Hungary.
EU Blue card
If you excel in your field, and come from outside of EU/EFTA region, it can be worth to have a look at the possibilities of the EU Blue card, the EUs version of the US green card. It serves as a residence and work permit for non EU/EEA nationals that also provides socio-economic rights with the goal in mind to acquire EU citizenship in the future. It is a single permit, meaning applicants don't need to apply for any other permits. The program to an extent is skill based, which you either have or don't, there are no points involved. The process requires your registration in the EU Blue Card Network. Here your profile with your CV can be viewed by prospective employers and you can also submit your application for a card on the same platform once you secure a job.
Applying for citizenship
If you've grown so attached to Hungary, that you'd like to apply for Hungarian citizenship as well, there is more than one way to do it depending on your situation. It all comes down to how long you've lived here, if you have any family ties to Hungarians and how well versed you are in the language, culture and legal system.
Note, that your residence is only proven by having registered your address and status throughout your years in Hungary. Be prepared that the process may even take years to finish and there were many different regulations regarding loss of citizenship in the last century that need to be taken into consideration. There are no two similar cases and decisions are also made case by case.
Applications may be filed with any Hungarian registrar, directorates of the Office of Immigration and Naturalization or any Hungarian Embassy/Consular.
Dual citizenship
In general, you are able to apply for dual citizenship if both countries in question allow dual or multiple citizenship. Some do, some don't. Hungary is one of those that does not restrict dual citizenship, so you only need to double check your home country. Do make sure before starting the process if acquiring a Hungarian citizenship would mean you losing the one to the country you were born to.
Hungarian family members
If you meet certain criteria, you are eligible for one of two quicker processes: 'verification of Hungarian citizenship' or what is commonly known as 'simplified naturalization'. Simplified in comparison to procedures before 2010. What you need to look for, are family ties with Hungarians. Are you married to a Hungarian? Do you have a Hungarian child? Were your parents Hungarians? Can you trace back your lineage to Hungarian citizens? And I do mean lineage. If you can prove your great grandmother was a Hungarian citizen at the turn of the century under the Austro-Hungarian Monarchy in a village that is now part of Serbia, that is grounds for an application to a simplified naturalization. Citizenship itself does not grant election rights or a passport. The latter can be requested after receiving citizenship and having a registered residence proven by an Address card is required to vote.
Verification of Hungarian citizenship
The primary principle of Hungarian citizenship law is the right of blood (jus sanguinis). This means that anyone whose parents, grandparents were Hungarian citizens at the time of his or her birth is very likely to be a Hungarian citizen. You basically do not need to apply for citizenship, you only need to verify your citizenship, hence the process. This is true regardless of where you were born or if you speak Hungarian. It is also a process not always applicable as numerous exceptions apply to the right of blood for certain historical periods. So don't take anything for granted.
Simplified naturalization aka. preferential naturalization
In case your citizenship can't be verified, but you can prove certain family ties, like being married to a Hungarian for 10 years (requirement is only 5 if you have a child together), you may apply for simplified naturalization. You are required to possess sufficient knowledge of the Hungarian language, culture and legal system to pass the naturalization though. You will need to present your application on your own and answer questions from the officer as well, so do not take this requirement lightly.
Applications can also be denied if the applicant has a criminal record or if the naturalization would violate Hungary's security. You can read about the law Amendment on Hungarian Citizenship regarding Simplified Naturalization here: http://allampolgarsag.gov.hu/images/angol.pdf
Regular citizenship procedure
You are eligible to apply for naturalization if you've lived in Hungary for 8 consecutive years, have had a permanent residence throughout the years and still do. You also need to have existential security and pass an examination in basic constitutional studies in Hungarian language. And you of course can't apply with a criminal record or if your naturalization would threaten the safety of Hungary.
Making a living
Whether you're here to study or relocating for work, you definitely need a steady income. It's best to start looking well before you run out of savings, as moving to another country will always have hidden costs you cannot fully be prepared for.
You'll need to have a permit to legally work in Hungary and you also should decide if you'll be employed, self-employed or found a company.
Employment
Finding a job can get a bit challenging. Expats might fare better in specialized positions either by education/skill or your local language and are employed a lot more by language schools and international companies. In case you secured a prospective employer, make sure to double check what paperwork and processes they can and will assist you with. Large, multinational companies might even provide you with short term accommodation, insurance or language courses.
Finding a job
Networking is your best option when browsing jobs in Hungary. Though it can help to be on spot for the job hunt, you can already get started from home through different webpages or facebook groups and job offers. Expats in Budapest and Hungary tend to be a converging community and you're sure to find helpful responses from them for tips. Also try facebook groups such as Jobs in Budapest, BUDAPEST JOBS or any group dedicated to your field. Hungarians trying to reach foreign workforce also tend to advertise online and in English, so even if you're browsing a Hungarian job portal, you can find English ads. Profession.hu and cvonline actually have English versions, but have a look at facebook job offers as well – you might get lucky.
Where do you have an advantage when looking for a job?
Employer
Multinational companies seeking to create a diverse environment tend to hire more expats and are also easier to hunt down online. If the chosen company has a branch in your home country as well, it might be worth to apply from home. There are salary differences between countries and if you're relocating with a higher salary to Hungary, it most probably won't be reduced. This does take more time though, as usually you're not allowed to relocate early on in a new position.
Field
There tends to be less competition from local workforce in highly specialized areas, which makes it a good opportunity if such positions are advertised. Should you excel in fields such as environmental reclamation, software engineering, power generation, even computer graphics or marketing and advertising, you have a good chance of finding employment.
Location
If you're not tied to one location yet, you might want to add other phrases to your search then just work in Budapest. While it is the obvious choice, some international companies are based in the county for manufacturing reasons – such as Audi or Mercedes – and can still provide good opportunities.
Language skills
In case you're going out on a limb without a secure offer in your pocket, it can be worth to acquire a certificate at home that enables you to teach your native tongue or English as a foreign language, such as TEFL (Teaching English as a Foreign Language). Most teaching positions open early September and end in late June. If you're looking for more of an office environment, you can try to check the multinational companies if they are hiring for their call centers – which they usually are.
Your CV
Hungarians are fairly traditional when it comes to CVs. In general you should have an official picture of yourself visible. Dressed according to the role, conservative make-up, picture positioned from the chest or neck up. While casual pictures might be ok in certain fields where the business environment is expected to be more casual, it is never a good idea to post your facebook profile picture on your CV. It will make your future employers think you're not serious and unreliable.
Feel free to design the document, but no need to overdo it, unless your trying to show off your talents as a graphic designer or a similar "artsy" skill. The CV should be easy to overview, not a puzzle. Imagine this being the twentieth resume that the HR manager looks at in a row, they'll spend about 5 seconds deciding if it's worth reading or not.
Salary
The actual minimum wage at the end of 2018 in Hungary for a full time position is 180.500 HUFs, roughly 561,07 EURs or 636,77 USDs, which comes down to around net 120.000 that is worth about 373,03 EURs or 423,34 USDs. Salaries in Budapest tend to be higher – similar to accommodation costs – and of course there is a lot riding on your experience, skill set, actual field and of course how desperate the company is to fill that position. If you happen to follow Hays salary guide, you might need to lower your expectations by around 10%. Salaries in the region are not necessarily competitive with western salaries.
Benefits and

Szép kártya

– Széchenyi Pihenőkártya
In addition to your salary, you might be offered, or might negotiate different benefits. One useful choice is commuting support, which is no different than in other areas of the world. However you might be offered something called Erzsébet utalvány or Szép kártya that are more of a local invention.
Szép kártya aka Széchenyi Pihenőkártya is a benefit with preferential taxation. It only comes in card form which is provided by one of three banks: K&H, MKB or OTP. There are only three categories, called pockets, focusing more on recreation: free-time, accommodation and hospitality. The card is intended more as a support for travel, going out, eating out then actual day-to day needs such as the Erzsébet utalvány. Categories yet again are not interchangeable, however you might receive support on the same card for different pockets. Should you pay in a Hotel with it's own restaurant, as the store accepts both accommodation and hospitality usage, they will ask you which pocket you want to cover your payment with.
Self-employment:

KATA
What is

KATA

?
KATA is a simplified taxation scheme intended for sole proprietors and sole traders, individual companies and partnerships with private person partners only. KATA also grants you a minimal insurance and administration is relatively easy when you have no employees. To be eligible for Kata, you'll need a certain VISA: Residence Permit for the Pursuit of Gainful Activity.
KATA is advantageous if you don't have a job, but have a marketable skill, which you could sell and bill and also in case of running a temporary business with a certain type of residence permit.
It's a good choice for entrepreneurs just starting out or in their beginning period as well. To use KATA, you'll need to have a basic understanding of Hungarian civil law, a bit of accounting and a large portion of taxation knowledge. It is possible to do this on your own, but if you're new to it, it might make it easier on you to hire a tax advisor and lawyer.
In case you're working on your own, but sometimes require an office setting, you can make good use of Co-working spaces in Budapest.
What does it cost to do

KATA

?
It is possible to switch to KATA any time during the year and it has a flat monthly taxation rate of 50.000 HUFs (about 155,43 EURs or 176,36 USDs) that can cover multiple taxes. KATA assumes your companies' tax number is not deleted or suspended, your yearly income is below 12 million HUFs (37.302 EURs or 42.329 USDs), and your business activity is not renting out properties. It is not however a way to avoid taxes. Basically the law takes your employment status for granted, and to choose KATA you need to "prove" that is not the case, so either which way, you'll be paying taxes.
What are the requirements of

KATA

?
Exceeding a yearly 12 million HUF income will not get you deleted from KATA, but you'll be heavily fined. You will however be deleted if you have unpaid taxes. As KATA is a very tempting scheme to devise hidden employment, if any one of your serviced partners provides you with an income that exceeds 1 million HUFs (3107 EURs or 3525 USDs), you'll need to meet at least two of the following criteria.
your business activities were not your single effort only

no income received from one client exceeds 50% of your total yearly income

no client has instructed the one using

KATA

on how to run the business

the property of your registered business address is in your possession

your tools and devices were not provided by a client

working scheme and hours are planned by you and not your clients
Co-working spaces in Budapest
Should you not have an office or for some reason need a co-working space, there are multiple ones to be found in Budapest.
Setting up a business
Due to its central location, Hungary is a favored place to starting a business. The process itself is quite straightforward, in general it could even be taken care of in three days. In order to boost business growth, the government has also introduced a few perks for companies, such as a 9% company income tax. It is possible to start a business without actually being in Hungary, but not on your own. You'll need to hire an accountant and law firm from Hungary to assist you. In case your area of business requires capital market activities – such as financing or insurance –
you might need to acquire an additional permit for your firm from the Hungarian National Bank (MNB). To find detailed information on how to set up your business in Hungary, feel free to visit the EUGO Network.
The process
Have your corporate documents prepared by a Hungarian attorney-at-law. These documents will need to be signed by you, other company founders and the attorney.

Register your companies address. The address needs to be publicly available as any official notice from Hungarian authorities will be delivered here and is considered 'read'. You then have eight days to take action in case you need to.

Open a bank account with a Hungarian bank. Within eight days from your company's incorporation, you are required by law to open a bank account on the company's name. This needs to be done in person, you can't grant someone Power of Attorney.

Register your company at the Hungarian Court of Registry. This will provide you with a tax ID and statistical code, so you don't have to deal with the Tax Office or Statistics Bureau.

Hire an accountant. Even in case your business volume would not yet require it, Hungarian law dictates that you have an accountant from day 0. Governmental authorities, such as the Tax office, Statistics Bureau and Health Authority will be collecting different statistics, that your accountant needs to provide. There are quite strict fines if they fail to do so.
Business culture in Hungary
Every country has a business culture may it be for good or worse. Hungary is a country where western influences meet with the heritage of our communist period. Bureaucracy is something you'll have to get used to, planning ahead can help navigate through them, but it's always handy to know someone (preferably a lawyer or accountant), who can help you out. Proper networking can benefit you in many situations. Decision making can also be slow, as Hungarians like to weigh all aspects before coming to a conclusion.
Gender Equality and Politeness
While women and men can seek out equal opportunities, it is generally true that senior positions are still occupied by men. Hungarians overall tend to be polite, this includes men holding the door for a woman in an office environment for example and this is not considered sexist at all, as you would do the same for a senior co-worker. However offering to carry her bags will be considered courting. Older associates, even equal colleagues should be given respect. This does not mean you can't disagree or argue, but the form of speech you choose – formal or informal, direct or indirect – matters a lot.
Business hours
Between 8 am to 6 pm, Monday to Friday. It is not unknown for Hungarians to do overtime and skip meals or eat at their desk, while working. Holidays are usually taken in the summer, so July and August are not the best time to schedule important meetings. Punctuality is important on meetings, though depending on the field might be more flexible in day to day working hours. Being late from a meeting however is considered incredibly rude, and the least you can do is call ahead to inform why you're late and when you're expected to arrive. It's also considered unreliable if someone cancels meetings at the last minute.
Communication and Language
Magyar (Hungarian). Hungary is a homogenous country with 98% of citizens speaking Hungarian. English has become a significant knowledge in business circles though, so you can get by without a proper Hungarian knowledge as well in most fields. Hungarians prefer and respond better to direct communication, face to face meetings will yield better results than exchanging e-mails. Small talk is appreciated, as Hungarians like getting to know their business partners, it is a sign of a solid relationship. You can follow up often, however as management likes to weigh all aspects before coming to a conclusion rushing a decision aggressively is more likely to raise suspicions: are you pressuring to hide a catch in the deal?
Business Attire
In general Hungarians consider their appearance and it is no different in the business world. This can depend on the local company culture, but in general it's better to overdress then being inappropriate. Overdressing is still considered an unnecessary politeness, while not dressing for the occasion is outright rude and sloppy. If you're up for a job interview and feel unsecure, it's ok to ask the HR representative for advice. But feel free to walk by the building to get a feel of the vibe or look at company fotos while googling the prospective employer. For some guidance as to what business smart, casual and professional really mean, check out the below infographic by Knownman.
Greetings
Hungarian business associates greet with a firm handshake and direct eye contact. Both are quite important and shouldn't be hasty. Eye contact shows your honesty and trustworthiness and the firm handshake your confidence. It's always the right hand, and the woman or the older person to extend their hand first, though initiation might be done by the host in an interview situation. With day to day encounters, a nod of the head and a polite greeting is enough. People with longer working relations might greet with a kiss on the cheek each as is customary in private life, but it's better to wait for this to be initiated then force it.
Names
Don't forget that Hungarian name order starts with the family name and ends with the first name. Unless the woman or senior extends permission, you won't be on first name basis as in Hungarian you'd probably still be using third person pronouns and formal speech at this stage out of politeness. This step is usually neglected in English or in more casual environments.
Corporate Gifts
It is not customary to give gifts in business circles, however it is appreciated in case you're invited outside working hours to an associates house for a meal – this may also be useful to do in case of new non-business relationships. Chocolate, flowers for the woman of the house and a bottle of wine for the man is appropriate. Just stay clear of flowers of courtship. In case you travel for business and it's not a regular event, it is a nice gesture to bring some minor gift for the co-workers: for example a bag of Haribo they can share.
Paying taxes:

SZJA

and

ÁFA
Income tax –

SZJA
Income tax (or "SZJA") is calculated as a flat rate of 15% from your earnings. This is accompanied by a number of social tax contributions, after which you end up with about 66,5% of your gross wages. After becoming a permanent resident, you're required to deduct taxes and tax advances from your monthly wages or other income.
Who pays what?
Certain professions in the field of art, media or sports are tax exempt up to a certain point of yearly earnings. But even if you are not working yet, paying a monthly contribution for the public health care system is mandatory.
Students are a different case but for employees, the employer will be paying taxes in regards to your social security and earnings.  You'll still need to pay for any additional income such as purchasing real estate, renting property as well as your vehicle.

Citizens from EU/EFTA countries are obliged to only pay taxes on income earned within Hungary during their first 183 days (6 months). After the 183 days passed they'll be classified as permanent residents as well and need to pay taxes on income earned both abroad and within the country.

Hungary has double taxation agreement with a number of countries so that expats don't have to pay tax for the same income twice. Search for 'Double Taxation Treaties' on NAV for the latest list os check with your tax office at home in case you're unsure.
Declaring taxes
You're also obliged to complete your tax returns at the end of each tax year based on self-assessment. In the majority of cases with the notable exception of the self-employed, this is drafted by NAV for you. They consider the previously deducted tax advances and any applicable tax benefits, and according to the calculations you either need to pay more money, have money returned, or the balance is "0". Of course NAV only is aware of previous monthly tax deductions from your earnings. So any additional income you may have had, you'll need to ad manually.
Once you modified or accepted the draft it's time to submit it. The traditional method is via post, or directly at a Kormányablak. You can however correct and submit your tax declaration online after logging in online through the Client Gate interface, called 'Ügyfélkapu'. Certain incomes such as pension, most scholarships or state support for fostering and raising children are tax exempt.
If you need help with the task, feel free to turn to ABT Treuhand, who specialize in assisting expats in German and English with Finances.
VAT –

ÁFA

and VAT returns
VAT (aka. ÁFA") is in general as high as 27%  Reduced percentage may occur in case of certain products such as medicine. VAT in the field of services is only 18%, this relates to food served at a restaurant, providing internet connection or admission to events. Buying a bottle of beer is not considered serviced consumption though. So VAT is 18% if you buy on tap, 27% if you buy bottled even when in the same establishment.
In certain cases your company can opt to submit VAT returns. You need to decide if you wish to make use of this possibility when you found your company and will only be allowed to change in your next tax year.  Certain organizations, such as endowments and associations have special taxation schemes in accordance with their non-profit profile.
Other taxes
One of the taxes that you might run into are the transfer tax for real estate purchase when buying property. This transfer tax is 4% up until HUF 1 billion (3.107.726 EURs or 3.525.187 USD) and 2% above that.
Corporate tax is 9% only, while building tax and land tax are calculated by the local government. You can consider the mandatory social security contribution a certain tax, which is payable through the social security system known as TB.
When travelling you'll surely have to pay local tax as well. In Hungary this is different in every area as the exact amount is decided by the local government. Budapest accommodations charge a solid 4% for your stay. In case you have a permanent address within the area, you do not need to pay this tax – you'll need to present your address card to prove this.
Insurance and health care
The Hungarian social security system
Public health care in Hungary is covered by the Ministry of Human Resources that is also responsible for education, sports, social policies and culture. This means that only a fraction of time and funds are directed towards health care. The main source of these funds is the so called 'social security contribution' a sort of  tax (equal to 19,5 % of gross employee wages in 2018) paid by employers. The ministry then decides how much of that is channeled towards which area. Direct funding of Hungarian public health care is handled by the National Health Insurance Fund (NEAK) providing services such as sickness benefit, child care allowance, drug reimbursement or preventive examinations, primary and specialized care and some dental care.
TAJ kártya

and

TB
Employees also pay a health insurance contribution ('társadalombiztosítás' or "TB" for short was 3% of gross salaries in 2018), which makes them eligible for public healthcare. Every citizen is issued a social security identification card ('TAJ kártya') with a registered social security identification number ('TAJ szám'). This identification number is used to keep track of their health records and if they are eligible for public healthcare or not based on their contributions. Thus the
TAJ kártya is always requested when using public health care and it's necessary when paying your mandatory social security contribution.
One of the first things you should consider after you receive your residence permit is how to apply for TAJ kártya.
European Health Insurance Card (EHIC)
Basic emergency health care is provided to each and every person, however becoming eligible for Hungarian public health care already requires the TAJ kártya. Additional to that, you can apply for a European Health Insurance Card.
This card will make you eligible for public health care of all EU member states, as well as Iceland, Liechtenstein, Norway and Switzerland.
This is also true the other way around. Should you come from one of these states, you can apply for an EU Health Insurance Card, which will make you eligible for public health care in Hungary as well.
How can I apply for EHIC?
Applying for the card requires a permanent address in one of the Member State of the European Economic Area (EEA). You need to apply in the state where you have your permanent address. Against the public health insurance you have going in that country, you'll be entitled to the ones in states of this region. Note, that the card has expires after 36 months, after which you have to renew it!  You can apply for the card in Hungary free of charge at the Egészségbiztosítási Hatósági Főosztály office of your county, if you are a permanent resident here. The address for the offices in Budapest are found at the bottom of the page, but it's better to call ahead on the contact center number (red icon) to make sure which office is dealing with the card at the moment.
What services does EHIC cover?
In member states of Belgium, Finnland, France, Luxemburg and Switzerland you need to pay for  public health care, after which a reimbursement can be arranged via the card. If a particular service isn't covered by public health care of the local state, you will need to pay for it, as local resident would do. Countries however decide for themselves what is covered by local public insurance and what is not, so in some cases you might find something that is included in your home country, but payable in other states.
To avoid misuse of the card there are certain additional rules to apply. The surgery where you're treated needs to be contracted with National Health Insurance Fund. In Hungary these are the places where they would ask you for your TAJ kártya, public hospitals, public general practitioners. The Hungarian term is usually a variation of this: "a társadalombiztosítás egészségügyi szolgáltatásaira szerződött szolgáltató" (a service provider contracted with the National Health Insurance Fund).
Aside from that, you can not use the card to cover any planned treatments abroad. In other words, you won't be able to have a dental treatment to a country where it is significantly cheaper then in your home and then cover it with the EHIC (European Health Insurance Card). The card covers only medical treatments that become necessary during your stay. What is deemed necessary is decided by the medical practitioners locally. You can read about Health Care Services Available During Temporary Stay in Hungary on the page of the National Health Insurance Fund.
Public health care
Public Hospitals
One thing that can't be overlooked is the state of Hungarian public hospitals and healthcare facilities. While there are attempts to modernize throughout the country, surprisingly the capital is the one lagging behind. Some hospital buildings in Budapest were built in the early 20th century (let that sink in: hospitals built almost a century ago) and are thus unable to operate under modern conditions.
An other issue is caused by health care staff being underpaid. Young and well trained doctors opt to work abroad or shift towards the private sector. This leaves the public health care understaffed causing in case of non-essential surgery even monthly delays. The well known salary conditions have also led to the practice of "gratitude money", also referred to as "envelope payments". This under the table payment from patients is an unofficial way to enhance initiative attitude of doctors and nurses, to gain better quality of medical care. It is a sensitive subject and is just as easily expected as bluntly refused. As this practice obviously makes the public sector more expensive, many people rather choose to go to private health care facilities where the costs – even if higher – are transparent.
Despite of these issues, the Hungarian health care is quite reputable. For one, being understaffed means staff are well experienced and dedicated. The education is also internationally renowned and Hungarian Universities receive many foreign students for that reason.
Going to the doctor
Finding your local general practitioner
Once you have a valid TAJ kártya and you need to visit a doctor in public health care,  the following should be done. Hungary is divided into areas, each belonging to a few 'háziorvos' (general practitioner), so you need to find the office covering your area. You can either google 'rendelő' (doctors office) and your city or district, try one of the search applications such as foglaljorvost.hu or orvosajanlo.hu, or you can check the government's website for your location.
Unfortunately these are only available in Hungarian, however page structure is quite similar. For example on the webpage for district 11 of Budapest, following the pattern of Egészség/Felnőtt háziorvosok, ügyelet, I receive a list of general practitioner offices in the 11th district. In most cases this is the closest any public health care general practitioner has to an "official website", so I like to check their office hours here.
Most practitioners have other obligations so they can work crazy shifts, but you will always find at least one of them available to take a shift and you're of course ok to visit an other doctor if your condition prevents you from waiting around for your regular doctors shift.
Arriving to the doctors office
There is no way to know in advance who speaks English and how well they do. You can try calling ahead on the doctors office official number. It might be better for a Hungarian speaker to call ahead and make sure you actually aim to visit a doctor who you can communicate with well enough. Once you know when and whom you want to visit, go to the office 15 minutes before your appointment. Double check opening hours beforehand if you're arriving without an appointment, you might need to take a number as long as half an hour earlier than the actually consulting hours. Once you're there wait around in the waiting room. This more often than not is a crowded corridor with hopefully enough plastic seats and adequate heating.
Rarely you might have a ticket system that enables you to take a number and sit while you're waiting in line, but usually it's an old school version of patients keeping track of who is next. Simply ask your fellow patients who is the last in line for doctor XYZ? You're up after that person and the one arriving after you will be watching you for the same reason. The queue in this case is moving by itself, the patient leaving the doctors examination room will let the waiting room know that the next patient is expected. Sometimes the doctor will request no new patients until called by the assistant.
Each doctor has an assistant mostly responsible for paperwork and keeping things up and running. Every now and then assistants will pop out to the waiting area either to call the next patient or to collect TAJ kártya or receipts from people in line. These are usually the cases when patients will form a small crowd around the assistant to ask questions. Don't be shy, this is your chance as well to make sure of anything you might need to clear up.
The examination
The appointment itself is quite straightforward. You explain your condition, he or she examines you accordingly. Apart from that, they always do a "regular check" and measure heart rate, check stomach and lungs, ask about allergies, etc. Should further examinations be necessary, you'll be advised to visit other medical centers – you might be provided with a referral. You'll do well to request instructions on where exactly you need to go to and what this is in reference to. If your condition is clear, the doctor might suggest medication, write a prescription in accordance, but
make sure not to leave without sick leave certificate if you are an employee
(pink outlined paper with the exacts dates). Doctors also love to run a general bloodtest every year. This is not obligatory, but they usually ask. In case you're willing to take a bloodtest, the 'háziorvos' will provide you with a referral and explain where to go..
The first time you visit a háziorvos, you'll need to wait a bit for them to officially add your patient record under this area. They might ask you for a bit of medical history, which from now on will be available to any doctor who can access medical records based on your TAJ number.
Sick leave certificate
This is provided by the general practitioner and will serve as proof that you were unfit for work in a certain period, as a result of which you are entitled for sick leave.
Sick leave certificate is not granted retroactively and you need a certificate even for one day!
So this means you need to take action on the first day you feel ill and unfit for work. If your condition prevents you from actually going to the general practitioner, you can make a call and request they set your status to on sick leave. You will need to go to the general practitioner when you're feeling better, but this will buy you some time.
As the length of a condition is usually not possible to predict, sick leave is usually granted for about 3 days and additional days added later in case necessary. This ensures you get a regular check if your condition does not improve and the last day of your sick leave status is always set on your last visit to the doctor.
You'll receive the certificate(s) from the doctor or its assistant. You might receive multiple slips depending on the total number of sick days. This you need to provide to your employer according to the local system they have. It's usually attached to your employee time sheet at the end of each month. Note, that sick leave is not a full days payment. The first 15 days in a year that are spent on sick leave pay roughly 70% of your daily wage and this amount decreases as you continue to accumulate sick leaves.
What happens after the examination?
Aside from receiving a sick leave certificate, you're condition needs to be treated as well. Depending on the faculties of the general practitioner, he will determine your illness. If you need any medication, he will suggest home remedies or give you prescriptions, called a 'vény' in Hungarian. You don't need a prescription for over-the counter products. If you do receive a prescription, you can buy the medication with it at any pharmacy – provide the pharmacy has it on stock. Make sure to note the doctors instructions on dosage!
If you general practitioner is unable to determine your condition, he will order furher examinations for you. Make sure to note exactly where you need to go! Most examinations are not run all day long, so it's best to check when you can have it done. Once you had the examination, you will need to come back yourself for the test results, so ask when you can return for them. With the test results – all of them, if multiple ones were ordered – return to your general practitioner. He will then try to determine your condition again or send you to a specialist for consultation.
On call services
It can very well happen that you urgently need a dentist or a surgeon at 2 am on a Saturday night. If your life is in danger, call the general 112 for an ambulance. However if you're only looking for a doctors office open at a peculiar hour, you'll need to look for the 'orvosi ügyelet', the 24 hour services for on call doctors. There is one in each area, so the best way to find it is again to check your local government website. Here is the list of on call institutions for the 11th district.
Emergency services
Emergency services usually arrive within 15 minutes to the scene after a call has been made. There are different lines to call depending on which emergency service you require.
104 for ambulance, 105 for the fire department, 107 for the police, 112 for the general EU emergency line.
There is usually an English speaker on staff on each of the lines, but it's best to start with 112.
Private health care
In comparison to public health care, private facilities tend to have shorter waiting lines and more English-speaking staff. Despite the issues of public hospitals and employees, Hungary's medical care is quite reputable and the combination of affordability and effectiveness has led to a booming medical tourism especially in dental or cosmetic surgery. There are even a number of service providers specializing in providing insurance for foreigners, try Medicover, FirstMed or Rózsakert Medical Center can be worth considering. An upside to the Medical Center aside from their English speaking staff is English paperwork as well, so you can have full understanding of your health coverage all the way. You can choose different packages, that are usually valid for a renewable one year period.
One thing to note is that public health care builds upon services of private health care sometimes. In most cases for example bloodtest results are evaluated in the labs of public health care. This can have some effects on you. For one, waiting time is not in the hands of the private health care provider. Also, in case you do not have private health care insurance (in other words, you don't have a valid TAJ), you will need to pay for the public health care service as well and those fees are not decided by your private health care provider.
Pharmacy system
Pharmacies are frequently found in Hungary and medications are usually plentiful. Prescriptions received through public health care are subsidized by the National Health Insurance Fund (NEAK) decreasing fees of medicines . Pharmacies are open similar to small shops at their own discretion. Some might even close early on Fridays, some might stay open on Sundays as well. However there is always at least one pharmacy on duty 24-7 in each sector. Unfortunately only in Hungarian, but
you can browse opening times and locations on the website of the National Institute of Pharmacy and Nutrition online.
Dental care
Hungary is a popular destination to dental tourism due to it's affordable prices compared to Western Europe or the U.S. This means you have a good chance of finding a dentistry that not only speaks English, but even French or German. There are some cases that your public health insurance covers, so you can actually visit a local medical center for general treatments. This of course will not include cosmetic treatments, tooth replacements or wellness hotel stays.
In case of a dental emergency, Semmelweis Dentistry is open 24/7 and as part of public health care will cover treatments regarding health issues. If you're looking for a private clinic, HaifaDent, PlatinumDental and KOLODENT in Budapest are a good place to start. It's always a good idea to ask your colleagues or local family members for recommendations. One thing to keep in mind though is that some clinics will not do certain diagnostic procedures such as X-rays by default. If you're on a budget, it is good to make sure what exactly is included in the prices.
Am I insured?
Everyone is eligible for first aid and emergency care regardless of nationality or duration of their stay in Hungary.
Who has insurance?
First thing is to learn about the policy on international coverage of any insurance carrier you might have a contract with. You can very well already be insured for Hungary through your international insurance. It's worth to enquire about your possibilities with your consulate or embassy as some countries like the UK have signed a reciprocal health agreement with Hungary. Unless affected by Brexit, UK citizens are entitled to free public health care in Hungary.
Expats employed locally are eligible for public health care, same as locals, since paying the social security contributions from your salary is mandatory. Applying for a social security card can be done at any health authority once you have your work permit, though in most cases the employer will assists you with these tasks.
EU/EFTA citizens can use their valid European Health Insurance Card which entitles them to public health care in Hungary.
How to acquire insurance?
You can buy both public and private health insurance. A monthly 7500 HUFs (23 EURs or 26 USDs) payable at your Local Tax Office will cover your public health insurance in case you're not covered by any other entity. This is actually mandatory if you've received permanent residency here, regardless if you're working or not. You can also apply for a EHIC (European Health Insurance Card) at the Egészségbiztosítási Hatósági Főosztály office of your county. If you'd like to contract a company in private health care, try Medicover, FirstMed or Rózsakert Medical Center.
Accommodation
One of the major undertakings when relocating to a new country is finding the right place to live. Finding a flat can be time consuming, but if you're planning on staying for a longer period, it's definitely worth to invest.
So first thing's first: clarify your needs.
Are you looking for a long term solution, or just a place to crash for the next few months?

Do you want to live downtown in the city, and experience nightlife at your doorstep or do you prefer a quiet suburban setting?

Can you afford your own place or will you be looking for roommates as well?

You might want to buy your own property, do you dream of an investment or a summer getaway in the countryside?
Think your preferences through before jumping into online ads. Once you have that figured out, you can start narrowing down your selection.
Type of Homes
No two homes are the same, but due to Hungarian  tradition, there are some recurring types, you will get acquainted with such as historical flats, panel blocks or houses. They all have their pros and cons, the main thing is to be aware of both and find the one most suitable for your lifestyle.
Historical flats
Hungarians have settled in the Carpathian Basin a millennia ago, so that gave plenty of time for each major city to evolve its own downtown. Unless damaged by warfare in the 20th century, these buildings are still in use today. Most of them were probably built at the end of the 19th century or turn of the century. Originally they were intended for the upcoming middle class civilians and depict a prosperous time of our history. The facades are well decorated, the courtyards are large enough to allow a carriage to pass. You usually find two stairways, a large one originally used by the occupants, a purely functional one for maids and servants. The flats center around the courtyard, which sometimes combined with neighboring courtyards forms a small, private garden. You usually have a cellar, one for each flat in the basement reachable through the maids staircase.
The flats themselves can have a height exceeding 3 meters, making heating a challenge. Heating originally was provided by tiled stoves set in the middle of the flat reaching into at least two rooms. Some of them are left there functionless, some of them are now built into a more modern heating system and some were completely removed and replaced by radiators. Parquet floors may have been renovated, maybe they weren't, squeaking and crunching under heavier steps. Large spaces require double winged doors, which are handy if you want to join two rooms, not so effective when you want to divide them. These will be accompanied by wonderfully large windows as well, the best place to check if the possible flat is well insulated. For historical reasons, unless renovated, you will only find a few power outlets making the use of cords a basic necessity. Should you ever want to own a flat like this, double check if the building falls under protection of historical monuments. Renovation, even the construction of an air conditioner unit falls under serious regulations in such buildings.
Originally maids had a separate small room to sleep in that led to the entrance or kitchen. You had a living room, maybe even an individual dining room, a bedroom, bathroom – toilet sometimes separated – and a pantry. These flats can acquire up to 80-90 square meters, many of them without a single corridor, where each room can only be accessed through the previous one. As there is no use today for such large flats, in some cases the owners decided to cut these spaces in half and create smaller studio apartments. Gallery beddings and corner kitchens are the most common solutions of such 30-35 square meter studios, which in Hungarian are referred to as 'garzon'. The separating walls are usually thinner and don't reduce noise too well.
Panel

blocks
An invention of the soviet regime, these huge concrete panel blocks were erected between the 50s and 80s at the formal edge of the cities or in rarer cases in the place of damaged downtown buildings. Large and as sterile as possible, these were built in the spirit of preparing for the cold war and are purely functional.
They usually have double gateways to keep out the cold. You might find trash shoots near the elevator(s), some flats might even have dedicated garages in separate blocks. However many of them will own a cellar space in a basement and if built closely after the second world war, such basements are made fit to serve as bomb shelters. (You may even find abandoned toilets, laundry rooms down there and large fireproof iron doors in case residents need to take shelter). You won't find courtyards gardens here, however sometimes you have access to the top of the building, where residents usually sunbathe or dry their clothes and buildings are built in blocks connected by parks.
Flats are smaller, more functional and are usually equipped with district heating. The layout is more fit to sharing the spaces with roommates, you can usually access each room independently from the others. You might have a balcony, but don't count on it. Originally the favorite material used for covering the kitchen floor was linoleum, you might still encounter it here and there today. The panel blocks are quite hard to drill through as the main walls are thick concrete. Due to central heating, buildings can heat up quite a bit even if you turn off all your radiators.
If renovated or in case the panel block was built after the regime change, they might be more decorated. Usually the clear façade is painted over with bright colors or shapes. Renovated flats might try to reduce the use of concrete and introduce more wood, galleries, tiles, try to have their own heating meter, add more power outlets preferably including USB outlets as well.
Houses
Houses are found in city suburbs or in villages of the counties. The wide variety ranges from hundred year old elite buildings to traditional peasant houses, but most of them are homes that were recently renovated or built and follow no pattern whatsoever. The heating system might be centered on a private furnace placed somewhere in the home – usually the basement – , and it's not uncommon to turn the attic into a living area which can get quite hot in the summer. Depending on the local government you might have duties to keep the pavement in front of your property clean and there are quite a number of waste removal systems to get used to.
A unique case of housing are semi detached houses. Though no joint living spaces, residents might share a wall as well as heating, water and any other related costs. Ownership of such properties can be tricky as renovation and construction are rigorously regulated.
Basic overheads
Wherever you end up staying at, you will have the same basic requirements. Hungary has a wide range of appliances and service providing methods, some of which are probably already familiar. On the other hand if this is the first time you'll see a gas convector in your life, it might be useful to hear a bit about it first so you can make an informed decision.
Heating
There are multiple heating methods depending on the type of accommodation. Houses usually have a home furnace stored somewhere in the building. The heat is conveyed by water which is circulated through pipes to the radiators. It could also be the power source to heat up water and can operate on gas, electricity, even mixed with burning wood or connected with green energy sources depending on the type.
Panel flats usually operate with centralized heating. The principle is the same, water carries the heat through pipelines to each building, however these are quite long lines and there is no way to close off your flat as it would cut off all other consumers in the line as well. Even if you turn all radiators off, the pipelines will still circulate hot water. Depending on which end of the line you're at, flats with such 'távfűtés' can get quite hot in the winter. You rarely have your own meter for the flat so try to find out how your heating bill is calculated.
As opposed to radiators, convectors have their own heating element. Gas convectors are common in historical flats that haven't been renovated yet. As they heat the air directly, you'll probably find one convector in each room. These appliances can get quite loud, make the air very dry and have a persistent cracking noise when metal expands or shrinks. On the plus side, they heat up the place very quickly and gas is quite cheap.
Electricity
Hungary has 220 Volt electricity circulating in the lines ending in the typical European two round prongs and generally recessed sockets.
In very rare cases, where flats built before the middle of the 20th century haven't been renovated yet, you can still find aluminum cables built in the walls without conduit, where the line might not even be grounded. You usually find the fusebox close to the entrance where you can separately control different lines as well. In some cases the meter is hidden away in a closet of the corridor. Night electricity is provided from 11 pm to 7:45 am with 1 hour brakes.
Gas
Gas is a cheaper raw material then electricity, and frequently supplies stoves, boilers or convectors. Apartment houses receive a yearly chimney inspection, while independently owned houses might need to arrange it for themselves. During the inspection, such appliances will be tested for any gas leaks. A passed inspection is marked by a yearly stamp on the appliance found on most gas boilers or convectors in flats. Carbon monoxide detectors are not mandatory, but feel free to add one if you wish.
Internet
There are a number of different Internet service providers in Hungary, most of them offering cable and phone services as well. Some areas unfortunately are covered by only one provider, not offering much choice for customers. In comparison, Hungary is a well connected country, with fast internet service, where it's customary for coffee shops and tea houses to provide complimentary wifi service.
Finding a place
Finding a place to rent or own can be tricky if your Hungarian isn't as good to browse ads in local language. You can hire an agent to dig up some offers for you for a good price of course. You can try checking local newspapers and dedicated websites, which will at least have an English language option. Bare in mind some ads will have been placed by agencies though. Not to say there is anything wrong with those offers, but you should expect commission to be added on top. Also, should you see offers in EURs, be vary. Some flats might be advertised on "western" prices and you might learn to regret something that seems a good bargain first, once you receive your Hungarian salary. If you're looking to rent, the expression you want to look out for is 'kiadó lakás', when looking to buy: 'eladó lakás'.
Aside from these sources, make sure not to neglect word of mouth. Hungarians value owning their living environment, so traditionally seniors will also generate prospective landlords and sellers as well as younger generations who want to avoid agencies and their hefty fees. Notice boards, lamp posts can have basic details of property ads and facebook is filled with offers. Make sure to check a number of communities such as Room & Flat SHARING • Budapest apartments, Flats FOR RENT • Budapest apartments or Flats FOR SALE • Budapest apartments, you might even place a post for your local friends and co-workers to share. There a number of webpages for flat rent and sale, the most popular of them being ingatlan.com and alberlet.hu. You can also try broapartments.com, My rent Guide CO and Flatio or browse the selection of real estate agencies such as Clarke and White, at home Budapest and Prime Estate.
Budapest apartments
As most expats reside in the capital, I'd like to go into detail on this destination so you can decide what's the best area to stay in Budapest for you. Budapest is divided into 23 districts that are numbered in a clockwise order starting from the middle. So higher numbers indicate the suburbs, while lower ones are downtown. The capital was born from the unification of three cities at the end of the 19th century: Pest, Buda and Óbuda ("old Buda"). Pest lies on the Eastern banks of the Danube, while Óbuda to the North, Buda to the South lie on it's Western banks. Most of the downtown is located on the flat Pest side, Buda was built on hillsides and thus has more green areas.
Buda
11

th

district (Újbuda)
A hilly residential area with it's own shopping center, the Allee and a modest downtown around Bartók Béla road. You can find Gellért hill in this district with one of the most beautiful views of the city from the top as well as the iconic Statue of Liberty watching over the city. Numerous University and Dorm buildings are found along the riverbank as well as being home to the business of yours truly: Learning Hungarian. It is a fair compromise to staying close to the lively city center, but being far enough to also have access to hiking spots and outdoor activities.
22

nd

district (Budafok-Tétény)
Named also the town of wine and champagne, this district is home to some of the country's most popular wine and champagne manufacturers. While having multiple transportation options inwards and outwards of the city with it's own shopping center, Campona, the 22nd district is also a residential area. You can find both panels and detached houses here as well as the Tropicarium.
Pest
5

th

district (Belváros)
"Belváros" means downtown in Hungarian and true to its name, it doesn't get any more central than this. The district is home to major tourist attractions such as the Parliament and the St. Stephens Basilica, while it houses the main banking district as well. It can get a bit crowded in tourist season and rent is expected to be higher as well. On the other hand the central location grants great transportation options and bars, pubs, shopping centers as well as Budapests nightlife are easy to reach.
6

th

district (Terézváros)
If you want to live in a lively neighborhood, Terézváros is a good option. While being home to a number of embassies and cultural sites such as the Liszt School of Music and the Budapest Opera House it also includes the most beautiful road of the capital and well known tourist attraction, the Andrássy avenue. It has a busy railway station as well as the capitals largest shopping center, the Westend. Closer to the center you'll find a bar and pub on each corner that form an active if somewhat noisy nightlife.
7

th

district (Erzsébetváros)
Traditionally called the 'jewish quarter', Erzsébetváros is a trendy area with many design shops, antiquities and coffee shops. It's numerous bars and well renowned ruin pubs together with the neighboring 6th district form a lively stage for Budapest nightlife. It's historical attractions include the largest synagogue in Europe as well as the city's medical and veterinary universities.
Rental conditions
Many landlords in Hungary want to control the rental period. This could be a minimum year, semester or few months, after which you either continue on a monthly basis with a fixed notice time or have to renew the rental agreement for the next period. The longer you're willing to rent, the better your abilities at negotiating the price. Furnished apartments will of course have a higher rent, then non furnished ones. Some properties are municipality owned and rent is stipulated by law meaning you won't be able to barter.
Some landlords will not insist on drawing up a contract. This could indicate they want to avoid paying taxes on their rental income, which could explain an extremely good deal in comparison to similar offers. You would however lack the security of a binding contract. Without a written agreement, you have no way to enforce notice periods, rental charges or damage covers. When you do draw up a contract, it's best to do it in Hungarian and English as well in order to suit both parties.
Some agreements will require you to pay 'kaució', an additional one or two months rent along with your first payment. This is considered a security deposit, which you will receive back once the flat is returned in the same condition as it was rented to you. It is used as insurance, to cover any additional damage costs a tenant may cause. This is not necessarily an actual damage, it can be as subtle as a necessary repaint after years of smoking in the apartment without the landlords consent. Depending on the agreement, 'kaució' can also be considered a down payment on the first few months, meaning you will receive it back only if you stay for the agreed period and return the property in the same condition. The rental fee generally doesn't include overheads and is way higher in the downtown of the capital, contributing to the living expenses in Budapest.
Calculating Costs
You usually know up front which city you want to reside in, but in case your options are still open, you can take cost effects into consideration. The capital, Budapest is naturally the most expensive city to rent or buy property in. Western Hungary follows especially as you get closer and closer to the Austrian border, while the Eastern and Southern part of the country is the most affordable. Differences can be quite high and an apartment with the same conditions as in Budapest could go for just half of that rental fee in Miskolc.
Make sure to have at least a few months of rental fee ready, as you most likely will need to pay a deposit. On top of that you should be prepared to pay for utilities, as these are not included in your rent. Wintertime is always more expensive. In general service providers allow lump-sum payments, but as a tenant it is unlikely your landlord will agree to such an arrangement.
Buying your own place
Once you figured out what type of property you're looking for, you can start searching for the next best thing, as you'll be forced to make compromises along the way. Newspapers such as Pesti Est also run ads, but similar to finding a rentable flat, word of mouth can be a powerful tool. Make sure to browse some facebook communities such as Flats FOR SALE • Budapest apartments and you can try asking around in the selected area. You never know if driving around might reveal a house for sale in close proximity.
If you decide to hire a real estate agent, it's best to choose one who can offer English services, help to draw up the contract, arrange moving and has an in depth knowledge of the property market and the regulations. Expats have recommended Clarke and White, at home Budapest and Prime Estate. When it comes to Real Estate Hungary, there a number of webpages for flat rent and sale, the most popular of them being ingatlan.com (available in Hungarian, English and German) and alberlet.hu. You can also try broapartments.com, My rent Guide CO and Flatio.
In general real estate agents don't charge buyers, but receive a commission from sellers. That's not to say they can't operate any other way, but make sure to know what the charges cover before you agree to anything. Hiring an agent has it's pros and cons. If you need to do this long distance, it will significantly be harder to tap into local prices. An agent can help you gain access but on the other hand might try to sell you the most expensive deal possible as this is beneficial with their commission based fee. It is highly advisable to be on site for the search or find someone you really can trust.
The asking price is usually possible to negotiate sometimes up to 10-15%. Being a traditional country, property negotiations commonly start with a verbal offer where you or your agent inform the seller of your offer. Note, that being able to pay in cash is something of value and in many cases can be basis for negotiating a discount or beating an other prospective buyer for the deal. Should the seller accept your offer and you've agreed on means of transaction as well, you need to entrust a lawyer to draw up the purchase agreement. Once this is signed, you'll need to pay 10% of the agreed property price as deposit and cover the lawyers fee which is usually 1% + VAT. As the lawyer is brought in by the buyer, their fee is entirely covered by you. Once the agreement is official, the lawyer will register the purchase with the Land Registry Office that is also covered by the buyer and takes up to 30 days to process.
As a foreigner, you need to obtain a purchase permit before your lawyer registers the new ownership with the Land Registry Office.
This is mostly a formality, but you need to submit the official sale and purchase agreement to the Local Administrative office. Receiving the approval again can take up to 30 days.
Additional to the costs mentioned (lawyers fee, land registry), you will need to pay tax on purchase of real estate. The exact amount depends on the purpose of your purchase. If a borrowing agreement was involved, you are obligated to pay notary fee. The government will also determine dues based on the price and age of the purchased property. And in case you intend to sell the property within 15 years and haven't bought it to live there, you'll also need to pay withholding tax. Other fees will apply if looking to purchase as a company. As purchasing as a foreign individual is much simpler, it is only beneficial to do this as a company in case you're looking to buy multiple properties.
Banking
To work and receive a salary in Hungary, you need to have a bank account as well. While it does make sense to open a local account to spare transaction costs, when mortgages or loans are considered you'll most likely find better conditions in your home country. There are a number of banks and a wide variety of services available similar to western countries in Hungary. Due to the number of expats living here banks now have processes in place to simplify opening a bank account for foreign residents as well. Internet banking is usually included, however not all banks have language options on their platforms, so make sure to double check before deciding on a bank. It's also good to note the nearest branch of the prospective bank to your home. Smaller banks might provide more competitive offers, but lack coverage in your area.
Opening an account
If you are an employee in Hungary, you need to have a hungarian bank account where your monthly earnings are transferred to.
Otherwise, your salary will be considered income from abroad. This is usually something your employer helps you with or might even arrange it completely for you.
Processes to opening a bank account differ from bank to bank, so it's best to start by collecting recommendations or just comparing their offers. It is not easy to make a recommendation as banks will offer different packages based on the monthly income on your account. In general Hungarian banking terms are not as favorable as expats are used to in their home countries. Local banks include OTP, CIB, K&H, ERSTE, Raiffeisen, Unicredit and MKB, but you can also find smaller ones, such as MagnetBank in some areas.
Third world country citizens usually have more paperwork to do when opening an account and the process will require more time as well then for EU/EFTA citizens. The process might differ based on the reason of your stay as in case of acquiring your residence permit.
There are also multiple fees involved which differ from bank to bank. In most cases you will be required to pay a fee for opening the account, a fee to receiving an ATM card and a regular fee for having access to their services.
Some banks offer the possibility to open an account remotely, provided you're willing to do a bit more paperwork online. In light of exchange rates, certain banks have decided to offer segregated currency accounts: for cases when you want to store a part of your money in HUF and the other in your chosen currency.
The documents required in general are:
valid residence permit or registration certificate

proof of address in Hungary (address card, lease, utility bill)

proof of employment and earning (payslip)

identification (passport, EU ID)

in case of a business account: company registration documents
Loans and mortgage
In general Hungarian financial institutions rarely offer better conditions for expats than the ones in their home country. It is also extremely difficult to be considered for a loan. For example if you sell a property but have outstanding loans, those will be payed off first. Without collateral, you have almost no chance of being considered and interest rates are quite high in comparison. There are not that many banks specializing in loan services for expats as most find better conditions at their home countries and rarely seek out Hungarian banks for this purpose.
Still it is possible to acquire a loan or mortgage in swiss franks and euros, but mostly in Hungarian forints. The amount of mortgage in Hungary is not extended based on income, but set by property value: usually around 60%. Terms in general are available between 1-35 years and the Total Credit Fee Ratio is indicated at 6-7%. The bank may request a number of documents and decide to claim certain cases mortgage exempt, so be prepared for paperwork and a thorough procedure as decisions are made case by case.
ATMs and cards
You will frequently find ATMS in cities and roughly one in each village as well. They will have an English menu option in the landing page, so you won't need a dictionary to withdraw cash. Cards are widely accepted with the exception of certain small shops and market stands. You will see the indications on the main door when you enter or can always ask before purchase. Most common are Visa, Mastercard and AMEX.
Most accounts opened with a Hungarian bank will provide you with a debit card as well. Acquiring a credit card on the other hand is extremely difficult for a foreigner and there are a number of conditions that apply. It is more common to use the credit card obtained from the expats home country.
Identity cards and

Kormányablak
You will need to carry multiple cards with you while you reside in Hungary. One of those is your residence permit or certificate of registration and of course a valid ID accompanied by your address card. It is important to avoid spelling mistakes in any of the systems, as there are cases when they need to match for you to continue a process. For example if you earn your driver's license in Hungary but the exam invigilator misspelled your name, you will not receive your license as it does not match your ID – aka. technically it indicates a different person.
Basic interractions between residents and the state are easily done at your local government office aka 'Kormányablak'. You can book an appointment online  through Ügyfélkapu or without registration as well.
Usually they have a post office window here as well and accept cards in general. It is best to double check opening hours in advance though as those can be separate from each other.
'Lakcímkártya' = Address Card
An Address Card or 'Lakcímkártya' in Hungarian is a sort of "complimentary" card without which your identification documents are not valid as your residence needs to be verifiable upon an identity check. In order not to keep changing your ID card each time you move, the address is put on a separate card, called the address card. You will also have an address on your residence permit, but as long as your address card is regularly updated, you're fine, that process includes updating official governmental records as well.
Aside from it being a requirement, you'll also need it when acquiring further cards, such as the social security card (TAJ kártya) or tax card (adókártya). It is requested when you want to pick up a package stored at the post office to prove you reside at the delivery address. You'll need to assign it with your ID anytime you officially have to verify your identity, for example when opening a bank account.
To acquire the card, you need to go to your local kormányablak to pick up the form ('lakcímbejelentő lap'). You might have to acquire the signature(s) of your residences owner(s). Once you filled out the form, you need to hand it in at the administrative office, they'll register your address and you'll receive the card on spot.
'TAJ kártya' = Social Security Card
Once you need to start paying taxes, a social security contribution, called társadalombiztosítás is mandatory. To keep track of these contributions, every resident is issued a social security identification number ('TAJ  szám'). This identification number is used to keep track of their health records and if they are eligible for public healthcare or not based on their contributions. The Social Security Card, called TAJ kártya is your proof of being registered in the social security system.
TAJ kártya is always requested when using public health care and it's necessary when paying your mandatory social security contribution.
How to apply for

TAJ kártya
For self-employed entrepreneurs using KATA, the monthly tax deduction covers this health care contribution as well. If your employer is Hungarian based, they will most likely arrange this for you. In other cases, you'll need to apply for TAJ kártya on your own at your local 'kormányablak'. You'll need to provide valid identification (passport, EU drivers license), bring your 'lakcímkártya' and residence permit and/or registration certificate. You'll be notified once the card is ready and you can either pick it up at the same kormányablak or request to have it posted when filling out the form.
'Adókártya' = Tax ID
In order to declare your taxes, NAV needs to keep track of your taxable incomes. This is done via a Tax number, thus as soon as you start earning, you have to already have a tax number and a tax ID. In case of employees this is mostly arranged by your employer, but it is not too difficult to do it on your own.
How to apply for Tax ID?
NAV actually has an english page dedicated to explaining about how to register in Hungary as a taxpayer.  At the bottom of this page you can download an English version of the necessary form as well as instructions in English on how to fill it out. Note, that the English form is only there to provide understanding, it will only be accepted in Hungarian by the Authority. The Hungarian version of the necessary form numbered as 19T34 is also available for download.
You can submit it in person at one of NAVs offices, via post, or online using ÁNYK through Ügyfélkapu. The latter can be challenging to set up on your own without Hungarian help though and if you need the tax ID urgently, it's best to arrange it in person. The tax card is issued and sent to you later, but the tax ID number is available already as you submit your registration.
'Diákigazolvány' = Student ID
The student ID with photo serves as proof of being enrolled in education and is provided by the state and organized by your educational institution. Depending on your agreed learning course it can make you eligible for various discounts with public travel and cultural organizations as well as private ones, who choose to do so. When reaching the age from which education is not compulsory anymore, you will need to prove the validity of your ID by a sticker for each semester you were enrolled in. In case it is lost, you will need to acquire a new one at your own expense. The Hungarian Student ID only makes you eligible for discounts and reductions in Hungary. In case you're travelling, it might make sense to obtain an international student ID.
'Jogosítvány' = drivers license
'Jogsi', short for 'jogosítvány' is the Hungarian term for drivers license. If you stay in Hungary for over 6 months, you'll need to acquire a Hungarian drivers licence to be eligible for driving. After converting your drivers license, your original one is then either sent back to the issuing authority or held for you until you decide to move from Hungary. Newly issued Hungarian drivers licenses – exchanged driver's licenses and driver's licenses earned in Hungary – also serve as identification. However in cases when you need to verify your citizenship, you'll need to have other documentation with you (passport, residence permit etc.).
Hungary as a student
In many cases, expats arriving to Hungary come for the sake of learning and have to organize their relocation aside their enrolled studies. The student body itself can help you out in many cases, but no one will arrange everything on your behalf, so it's vital you stay on top of things. You don't necessarily have to be fluent in Hungarian to finish your studies as many courses are held in English. However it definitely helps to possess some knowledge for the sake of arranging your relocation smoothly.
Hungarian Higher education follows the Bologna system and is internationally well recognized. Costs of studying in Hungary vary depending on location and field, but in general studies in Medicine including Pharmacy and Dentistry are the locally most expensive. In comparison this still makes the Hungarian Medical training the most cost efficient in Europe due to its well renowned quality. Additionally you can study in English or German as well, though learning Hungarian for a few semesters is mandatory.
On top of your tuition fee, you might need to pay for application costs, exams and semester registration, as well as any equipment and books required for your studies so make sure to save up for those extra costs. As the exact requirements may vary from Institute to Institute, it's a good idea to get in touch with senior students for more detailed information. It can also be useful to check the scholarship programs available to you.
Learning courses: discounts
Hungarian Higher Education has three types of learning courses, 'nappali tagozat' (day school), 'esti tagozat' (night school) and 'levelező tagozat' (correspondent education). Nappali lessons are held on weekdays during the day, esti starts after working hours and levelező classes in the weekend. Your exact course will be indicated in your student ID and will determine what discounts you're eligible for. Most discounts are only available with day school student IDs.
For example, adult students with a valid day school or night school stamp on their student ID receive a 50% discount on second class of MÁV trains and a close to 70% discount on the Budapest monthly pass of BKK. Cinema City offers roughly 23% for movie tickets. The Fine Arts Gallery however provides a 50% discount based on age, so citizens of the EEA region up until and including 26 years of age are eligible.
Residence Permit for the purpose of study
EEA citizens don't need a VISA to study in Hungary, they only need to register before their 93rd day in Hungary at the Immigration Office where proof of their enrollment will be requested as well. Third country citizens however will need to apply for a residence permit. Your course will determine what type of permit you are eligible for.
Night school and correspondence classes assume you have a full time occupation, therefore you need to apply for a residence permit that corresponds with that purpose of stay.

If you're enrolled in a day school, you can only be eligible for a residence permit for the purpose of study, in case your education is a full-time course accredited by the state.
You need to prove your enrollment or state your intention to seek education. You also need to show you possess the language knowledge required to finish your education (may your selected studies be held in Hungarian, English or any other), as well as proof of being able to fund your studies, accommodation, return travel to your home country and insurance. Of course your travel documents also need to be in order. The Visa application process is the same as in case of other type of residence permits.
Accommodation
If you're planning on staying at the college dormitories, make sure to apply as soon as possible. Places fill up very quickly as this is the cheapest accommodation available for students. Should you opt for a flat, it is still best to move quickly, places close to universities will be the second choice of everyone, who didn't make it to college dorms. Budapest accommodations tend to receive a wave of students around August, early September and in early spring. Rental contracts are in many cases made for a full semester.
You can get started by browsing online, however students can also receive recommendations from the student body. If you have the chance, visit the University well before the semester starts and check the notice boards, find out active online groups for your class. These are the best places to come across a good offer, as well as finding an ad for a roommate. Another great networking opportunity is the freshman's camp, so you already have a great excuse to attend.
'Diákmunka' – Working as a student
If you're studying in Hungary you may want to have a part time job to make some money. There are a number of opportunities from call centers to clothes shops that you can try to work into your schedule. Physical work usually goes around 900 HUFs/hour (2.8 EUR or 3.1 USD) while office work pays around 1100 HUFs (3.4 EUR or 3.9 USD) and service jobs roughly 1000-1200 HUFs (3.7-3.7 EUR or 3.5-4.2 USD). Tips come on top of that in case you get any. Bare in mind in some cases tips are taken, in some cases they are collected and divided equally among all staff. Systems are different in each case.
You can ask recommendations from the student body – graduates will have a few tips for sure – ask help from your local Career Center or try browsing for student jobs and internships online. If you want to start browsing online, you can try the same pages as in case of adults looking for employment. However the Hungarian phrase you're looking for is 'diákmunka', student job or 'gyakornok' meaning intern. Filter for these when browsing online job portals, like Profession.hu.
In most cases companies employ students through student unions, so it is also a good idea to start browsing those homepages: Melódiák, Biztospont and Minddiák. You can also try Clickforwork, a fresh startup providing job opportunities for students from locals. Someone looking for help with gardening, grocery shopping, any tasks around the house as well as classical jobs where you need to be available regularly.
Third country students staying in Hungary on ground of a residence permit for the purpose of studying need to remember that they can only work a maximum 24 hours in a week during a term. Outside the terms this is limited to either ninety days or sixty-six workdays.
Taxes
This is the only case where tax obligations are definitely taken care of by the Institution for you. This is only in regards to social security though. If you own a car or start working, then you have tax obligations based on your earnings or the possession of the vehicle. When working through a student union, they should provide the necessary information to you regarding the previous tax year by the end of January. Alternatively you can request this report from the central office. With this information you could technically declare your taxes online on your own. However as the system is in Hungarian and most students don't have experience with tax declaration even in their own language, it is probably wise to seek out the help of an accountant.Note that under a certain amount, your earnings are tax exempt.
Hungary with family
If you happen to be relocating to Hungary with your family, there are a few more issues that need to be taken care of. You want to keep the family together but not all of you necessarily have VISA or resident permit. You do not only need to find a job, but put your children through education and find a suitable place to live. Consider the following questions in order to ease your situation later on!
Visa and residence permit for the whole family
You might have received your VISA, but what about your spouse, children? How can you keep the family united? It's always best to check up on actualities of the Immigration and Asylum office online, however in general, these cases are the most commonly sought after.
Residence permit for family members
A residence permit exceeding the 90 days stay might be provided for a family member accompanying or joining an EEA citizen on the grounds of family reunification. The applicant must also meet certain criteria though: the applicant plans to engage in gainful employment or has sufficient funds for his or herself including his or her family members. This also needs to cover insurance or the applicant and family need to be insured already. This is also possible if the EEA citizen in question is not employed in Hungary but is enrolled in certified educational systems, though the sufficient fund criteria will remain the same.
VISA application for minors
EU/EFTA citizens, who require a VISA to enter the country must apply in case of minors as well. They need to be present in person for the provided appointment and have to have certain additional documents ready. This is in defense of the minor, thus the application will be rejected if any one of the below might be missing:
child's birth certificate showing the name of both biological parents

written consent agreeing with VISA application dated and signed by both parents. These should be the same parents as certified on the birth certificate.

copy of certain pages of both parents passports: bio page and signature page in case it's a different page

should one parent for any reason hold single custody of the child, then proof needs to be provided: court order confirming his/her sole custody or death certificate of the deceased spouse.

in case a guardian has been appointed, then the guardianship letter should be provided and the passport pages mentioned above should belong to the guardian
Hungarian citizenship for minors
If your child is under age of 6, and you already have proof of your Hungarian citizenship, you won't need to apply for citizenship on behalf of your child. All you need to do is to have their birth registered. In case of minors between 6 and 14, you already need to apply, but parents – both need to be present! – can do it on behalf of their child. Between 14 and 18, minors are considered as "young adults', and the law usually handles them as a different category. In case of applying for citizenship for them, not only the parents, but the minor as well needs to be present.
Accommodation
You can of course choose anywhere to live if you're sure your family will be happy there. In general, most families would want to seek out a more quiet neighborhood with a yard, preferably close to their chosen school or kindergarten. This means you'll be living further from the city center, and will need to commute 30-45 minutes daily. That being said, the most suitable places that match this description are traditionally found on the Buda side in districts 1,2,3,11,12,22, however the Pest side also has nice homes to offer in the 14th, 16th district,..
Suburbs
Budapest is a large city, but comes short compared to international metropolises such as New York or London. If you don't mind commuting and prefer a quiet location for your home, the surrounding cities, towns and villages can also be a great place to settle down. Most of them have their own schools and kindergartens so if you prefer your children to visit hungarian public education, they wouldn't need to travel far.
Popular towns nearby are Budaörs, Budakeszi, Solymár, Dunakeszi, Fót, Gyál, Vecsés, Dunaharaszti, Érd, Pécel, Gödöllő. Diósd is particularly popular as it is home to the International Christian School of Budapest.
Child care
Hungary as an EU member provides equal child care and benefits to all citizens regardless of their nationality. So if you have all your paperwork in order and are employed in Hungary, you're entitled to the same as a Hungarian citizen. This means you can make use of the public health system. You can of course find a private institute as well. Should you be looking for an English speaking private medical center with pediatricians on staff, Rózsakert Medical Center can be worth considering.
I've discussed, how to find your local public health care services general practitioner above, you'll need to adjust that a bit to find a pediatrician. The term you're looking for is 'gyermekorvos'. See the pediatricians for district 11 as an example. Apply the same logic for child dentistry: 'gyermekfogorvos'.
Note, that you are entitled to sick leave for the purpose of taking care of your child!
So if your child is ill and you need to stay home with them, you do not need to waste vacation days. 
When it comes down to vaccines, think about what vaccination schedule you prefer for your children. Hungary has a different one then the U.S. for example. If you do have a preference or might plan to move away in the coming years, it could make sense to discuss it with your pediatrician.
The education system
Type of Institutions
Hungarians value education and thus there are a number of organizations and type of systems you can choose from.
Traditionally you would have your child go to bölcsi, short for bölcsöde (nursery school) until age 3, then ovi, short for óvoda (kindergarten) until age 6, then to general school until age 14, high school until 18 and finally college, should they decide to.
This however is not set in stone, you can find high schools accepting from age 12, there can be an additional year at a bilingual school for language learning purposes and a number of other solutions depending on what you want for your child.
Age is  not an exact dividend. Children born in July and August will be "losing a year" and will not attend school the next semester after they reach age 6, to allow them to mature a bit more. It can also be a recommendation from your óvoda to wait one more year. Teaching in most public schools is based on lexical learning and that needs a certain discipline from a child. Sometimes it is better for them to wait an additional year then pressuring them to struggle.
There are public institutions, private Hungarian institutions and private English institutions as well. In general you can expect a more service oriented attitude from private ones and one teacher looking after less children. Public ones can be attended without a fee, you "only" need to pay for books and other equipment. However how great the team is varies from institute to institute and there are good and bad examples for private ones as well. The best you can do is ask for recommendations based on recent experiences.
Applying to Institutes
Regardless of public or private, kindergarten or high school, make sure to enquire what an application entails. Institutions might require an assessment exam, previous teachers recommendations, even grade reports and it is not unknown for children to be asked to come in for an interview.
If you are planning to stay in Hungary permanently, it makes sense to enable your child to master Hungarian. While attending a public school is more difficult for non-Hungarian speakers, it is the most effective way to immerse in the language as early on as possible. You can choose a bilingual school as well, or an intermediate solution could be to enroll them in a bilingual class of a regular school. If you prefer to have your child taught in a religious environment you can also choose from private and public institutions. Oddly enough the public ones will be better financed as they are funded by both government and church. Should you want to enroll your child in an international school,
make sure to apply as early as possible, even some kindergartens have multiple year long waiting lists.
In case you were relocated temporarily by your company, try and negotiate an education allowance as part of your relocation package to ease the burden of covering such costs.
A regular school year
A school day usually starts at 8 am sharp and ends around 4 pm depending on the number of lessons that day. School in Hungary starts in September and ends in June. Nurseries and kindergartens usually operate in the summer as well, though every institute has different house rules. This might mean reduced daytime, they could be closed for a few weeks to allow their employees free time. Make sure to check with them so you can make arrangements accordingly. There are also a number of babysitters available, if you're looking for someone tried and true with a language knowledge, you're sure to receive useful recommendations from expat groups.
The school year is broken down to two semesters, the fall and spring semester divided by the Christmas holidays. Both have a holiday around the middle: the fall and spring break. It is customary to organize a "ballagás" a sort of banquet in the last year of each class at an institute, not only in high schools. Graduation exams are held between May and June and should your child have applied to Higher education, they'll receive their results at the end of July.
Social Benefits for Families
Family discounts
Children up until age 6 travel free of charge, being enrolled in education provides them with a Student ID that provides various student discounts in travel or cultural fields. The amount of discount varies and deciding on it is the competence of the company in question. For example the Museum of Fine Arts discounts include free entrance for children under the age of six if they come from the EEA region. One or two adults accompanying two or more family members under 18.0 also receive 50% off on their ticket price.
You can also access discounts in terms of travel. MÁV concessions and BKK discounts are quite generous. Children until and including the age of six travel free of charge in both cases when accompanied by an adult (excluding special services, such as nostalgia lines). Make sure to check who is eligible for BKK discounts. A monthly Budapest student pass on BKK costs close to 70% less, same as parents travelling with a small child. You're entitled to the latter in case you are eligible for child care allowance.
Family Allowance, Aid and tax benefit
Hungary has a few benefits, but one thing is in common.
You're eligible for Family Allowance/Aid/Tax benefit if

you live in the same household as your child
have a valid residence permit/registration certificate
at least 75% of your total income was earned in Hungary in the previous tax year
and you are not availing similar benefits in another country.
In other words, you need to have been working in Hungary and declaring taxes in Hungary the previous year. Your child will need to have a valid ID number od tax ID for the actual process. Hungarian citizens need to have an ID issued within the first few months of birth. So if your child was born here and is at least partially a Hungarian citizen, you should already have a valid ID for them.
Amount and timing
The exact amount depends on the number of children and whether the parent is a single parent or not. The allowance in 2019 thus ranges from 12.200 to 25.900 HUFs per month (about 38-81 EURs or 43-91 USDs). Depending on labour days the amounts are issued at the beginning of each month.
Type of Family Allowances, Aids
Make sure to attend prenatal care at least 4 times during your pregnancy, this will make you eligible for 'Anyasági támogatás'. You are eligible for a certain amount of családi pótlék after a child automatically.
For additional benefits, two factors come into place: have you had state insurance (társadalombiztosítás) and will you be working after giving birth? GYET only comes into question if your third child has reached the age of 3.
'Anyasági támogatás' – maternity aid

provided once for the mother after giving birth to the mother

mother had to have attended prenatal care at least 4 times during pregnancy

amount equals the 225% of the minimum retirement pension at the time of the birth (64.125 HUFs in 2019, roughly 201 EUR or 227 USD)

'Családi pótlék' – family allowance

 in various forms provided from the child's birth during school age. If the child continues into higher education, the allowance is provided until the end of the school year when the child turns 20.

granted to one parent

amount is based on number of children: between 12.200 and 16.000 HUFs per month (38 – 50 EURs or 46 – 57 USDs)

'Csecsemőgondozási díj' aka 'CSED' – infant care aid

provided during the 24 week maternity leave

you had to have been state insured with

társadalombiztosítás

for 365 days in the last 2 years

you can't be working while receiving the aid

amount is calculated from the income determined on the first day of becoming eligible and takes 70% of daily earnings

you need to pay

income tax

after CSED

'Gyermekgondozási díj' aka 'GYED' – child care aid

available after CSED expires

you had to have been state insured with

társadalombiztosítás

for 365 days in the last 2 years

granted until the child reaches 2 years of age

amount is calculated from earnings received in the 2 year period before giving birth and is the 70% of that average but cannot exceed 70% of the double of the actual minimum wage

you can work while receiving GYED

'Gyermekgondozást segítő ellátás' aka 'GYES'- child care provision

you don't need to have been insured with

társadalombiztosítás

any parent even grandparent is eligible

provided until the child becomes 3

monthly amount equals the actual minimum retirement pension and pension contribution is deducted, so the net amount is 25.650 HUFs in 2019 (80 EURs or 91 USDs ) 

'Gyermeknevelési támogatás' aka 'GYET' – child raise assistance

available if your third child has reached the age of 3 and your oldest is younger than 18. Provided until your youngest reaches 8 or the oldest 18. If more then three children, take the three youngest into consideration.

can only work a maximum of 30 hours per week, or unlimited home office hours

amount same as GYED: monthly amount equals the actual minimum retirement pension and pension contribution is deducted, so the net amount is 25.650 HUFs in 2019 (80 EURs or 91 USDs )
Tax Benefit for families
The benefit is a tax credit applied on the joint gross income of the entire household. Since gross income serves as base for calculating taxes, the benefit is applied by reducing this tax base. Thus the calculated tax is less and more net income remains with the household.
The benefit amount is based on number of beneficiary dependants. A 91 day old fetus and children eligible for the above listed allowances and Aids are considered beneficiary dependants. Thus latest based on 'családi pótlék' until the child reaches 20 years of age.
In 2019 the benefit is 10.000 HUFs (31 EURs or 35 USD) after 1 child, 17.500 HUFs (55 EURs or 62 USD) after 2 and 33.000 HUFs (103 EURs or 117 USDs) after 3.
Regulations protecting employees
Though not exactly financial aid or benefits, but certain rights are also a way of family support.One of the main and locally unique rights provided by Hungarian law is the protection from dismissal. Provided that the employee informed the employer about her pregnancy, she cannot be dismissed during her pregnancy, maternity leave and during the unpaid leave taken for the sake of child care.
In practice this means that until the child reaches 2 years of age, the mother cannot be dismissed and is considered to be on unpaid leave unless she decides to come back to work.
On top of these, the father is eligible for an additional 5 days leave in case of childbirth which he can take on on any given day within two months of the childbirth. Both parents will receive an extra 2 days off each year, if they have more than 2 children, then 7 days. Only children under the age of 16 are considered.
Special needs
Some Hungarian institutes are still quite conservative on the matter of special needs in education. Allergies are well known and will be handled with care, however it is best to look for specialized schools for children with SNI. In other cases you will find a team of teachers even in public institutions who are well aware of such needs and will handle it with utmost seriousness. What you can do is to look for recommendations beforehand, but once you find yourself in an ill situation, try to acquire an official paper. So in case of food allergies for example, you can go to your pediatrician.
With an infant in Hungary
Moving with a baby requires extra attention in itself, especially if being a first time parent is hardened by being abroad. Whatever your special case might be, there is no need to panic. Your baby needs you the most and that's granted. If you do happen to need some adult help, there are plenty of groups out there or even a helpful mother at your local park or playground, who is happy to share wisdom.
Delivering in Hungary
When it comes down to it, having a child is the same regardless of where you go. However the health care system can be a bit different in each country. Make sure to check what your insurance covers and what not and also come to a decision between private or public health care system well in advance. In case you're in need of some friendly parental advice, let me point you toward a group called Expat Moms and Dads in Budapest, where you can ask experienced parents for advice and best practices. If you're interested in a full birth story in Budapest by a vigorous expat, read about the Budapest birth story of blackgirlinbudapest. One thing to keep in mind is that law in Hungary dictates you can only grant names from a certain list to your child. You can find the full list of boy names and girl names online as well.
EU citizens are eligible for public health care if they have their EU card, otherwise you'll need to check your private insurance to make sure if and what it covers.
Once you're pregnant, you won't be allowed to apply for international insurance anymore since you pregnancy is considered a pre-existing condition.
You might want to compare prices though before you run to make insurance right now, as Hungarian public health care is far less expensive than the American one for example.
The citizenship of your child or children born in Hungary are subject to the existing agreements between Hungary and your home country. If a dual citizenship is possible, usually you need to have a marriage license accepted by both governments, which would automatically enable your future children to be dual citizens. You will receive a Hungarian birth certificate after delivering with which you can apply for the other one at your Embassy. This is required to acquire a passport and social security number for your child issued by your home country. To acquire the same from the Hungarian government, simply visit the local Kormányablak (government office).
Infants: breastfeeding, diapers
Not being entirely familiar with the local culture and customs can make a person uneasy in certain situations. This is especially true with something as intimate as breastfeeding. First of all, don't feel as if you have to breastfeed openly in parks. Numerous cafes, even shops or banks can have a changing station installed in their bathroom. All in all it's a decision of management, so it is not so much a rule as a recommendation to have them, but you can find nursing stations in the oddest of places sometimes. Restaurants and cafes are more likely to have them since they expect their guests to stay for longer periods.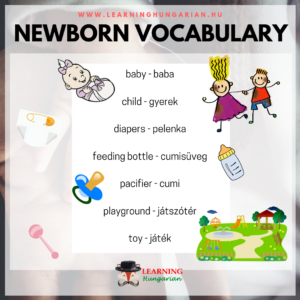 If you're open to the idea of breastfeeding outside, just make sure to politely cover your little one with a blanket. Most people light up at the sight of a baby, but for those few who are made uncomfortable by the sight of breastfeeding, it's common courtesy not to force the experience on them. Changing diapers openly is a bit more private, but you might see parents do this in fine weather at parks or during hikes in the woods. In some cases you'll even see three-four year olds at a public beach at lake Balaton running around as wild and free and naked as the day they were born.
Finding help
Whether you need help with babysitting or just with some tasks around the house, it's not always easy to find a person, who is available regularly. It's a good idea to ask around in expat groups such as  Expat Moms and Dads in Budapest or Hungary Expats 🙂 for recommendations, but if you're out of luck, you can try other alternatives as well. Clicforwork for example is a fresh startup providing regular and occasional tasks for students.
Hungary with pets
Hungary being part of the EU follows a strict process when allowing pets through the border. As an owner, naturally you would want to bring your animal friend with you when you're relocating here. This requires a bit of additional organizing and money, arranging their entrance to Hungary including a passport, finding a place that accepts pets, and getting settled by finding a source for their usual food or deciding on a VET. So to make this transition a pleasant experience for your animal friend as well, make sure to read up on requirements and try to plan ahead.
Vaccination and entering the country
To make sure you have up-to-date information, it's best to check with your local Hungarian embassy on what regulations you need to follow already a few months, but at least 30 days ahead of your planned trip. At least 30 days, as in some cases your pet might have to spend that much time in isolation or wait after a vaccination before travelling and you need to have their passport, perhaps even chip taken care of.
Requirements
Certain species are banned from being brought to Hungary including squirrels, minks and turtles, the embassy will be able to provide the most up-to-date list. Others, like rodents, rabbits, amphibians and reptiles as well as tropical fish need to have a health certificate to enter the country. Pet birds in all cases need to remain in isolation for a month prior to the trip.
A primary requirement for your pet to enter Hungary is a valid passport and having their rabies vaccination.
In case of young animals, especially dogs, cats and baby ferrets, you will need to wait for them to be at least half a year old so they can receive it. Regulations only allow you to bring up to 5 pets with you without it being considered a commercial movement. The only exception from this rule is if you are travelling for the sake of training or a sporting event and all animals are over 6 months old.
The process for dogs
Your dog needs to be chipped with an ISO-compliant chip prior to the trip or at least have a clearly readable tattoo for identification purposes.
If your pet has multiple chips, the ID and date of the implant needs to be stated on their EU Health Certificate. They also need to be vaccinated for rabies strictly after the implant was received. This you need to be able to prove by a certificate received from an authorized VET. If your dogs vaccination(s) weren't up to date before you sought out the VET for the sake of the trip, or this was their first one, they will need to wait for 21 days before the trip.
This vaccination might need to be repeated yearly or every 3 years, depending on if your country of origin is rabies-free or not. In the case of dogs coming from high-rabies countries an additional titer test 30 days after the vaccination might also be required. You need to wait three months to travel after the blood was drawn in case the test results were within limits. So make sure you consult your local VET well beforehand.
You'll also need to ask your VET to provide your dog with a certificate or a valid passport if you're coming from an EU/EFTA country. In both cases, the VET organizes the document for you. Should you be travelling by transit through a third country that is considered high-rabies, you'll also need to obtain a Transit Declaration to prove your pet had no contact with rabies-carrying animals.
If your dog meets all the necessary criteria, they'll be allowed to enter Hungary. Make sure they do and getting through the entry point checks will be a breeze. If you neglected any of the points, bare in mind the authorities have the right to send your pet back, put them in quarantine on your expenses or even put them down if the previous two are not possible for some reason.
Accommodation
Finding a pet friendly place to live can be a challenge, but not outright impossible, about 10-20% of rent ads in Budapest state they accept them. As only searching in English limits your possibilities, here are three useful phrases when trying to find your new home: kisállat (small pet), állatbarát (pet friendly) and kutyabarát (dog friendly). Unfortunately there is no one sure way to do this and it's best if you prepare yourself for compromises: it is very unlikely that you'll find a quiet yet central, modern, dog-friendly flat with a bidet that is also affordable and has a kind owner.
Finding a VET (+prices)
Finding a VET ('állatorvos')is easy if you search online for your area, there are quite a lot of them and most veterinaries have at least one person speaking English. Finding a VET to your liking could take some time though and you might do well to ask for recommendations. With some veterinaries you can book your appointment online, some accept it only over the phone. There are some who come to your house for an additional fee of course, but it's a calmer experience for your pet.
Hungarian veterinary services are usually more economical, a rabies vaccination for a dog or cat in average costs 22 EUR or 25 USD on sight. Finding pet drug stores is a bigger challenge, and the best way to go about it might be ordering through your VET. The capital also has an animal hospital, but hopefully it won't come to that.
Pet insurance
Medical insurance for pets is not that common in Hungary, partly because VETs are considerably cheaper than in Western Europe. The other reason is that VETS themselves don't prefer pet insurance, due to bureaucracy involved and the delays in payment. They also have no obligation to accept such a deal. If you really have your heart set on it, certain insurance companies such as Aegon do offer pet insurance though.
Groomer
There are a bunch of dog groomers and other pet service providers in Budapest, and many of them have English speakers as well, such as Dogmopolite, OhMyDog and Dogtogon. Some groomers will come to your home, however they can provide a better service if you choose to bring your pet to their salons. A full dog groom would cost somewhere between 20 to 37 EURs or 23 to 43 USDs depending on the type of fur and if you request stripping or not.
Travel (single ticket for travel)
You can transport your pets using public transport as well, however you are in all cases responsible for the damage your pet might cause and need to be able to keep them disciplined.
A dog using public transport needs to be muzzled, on a leash and have a valid, full price ticket.
Pet stores
Many drugstores sell products for cats and dogs. If you're looking for something less general, Fressnapf has a few stores in the country, or order online, where you might have a larger selection, from local webshops such as Petnet. This could especially be the better solution if your pet has special diet needs. Should you be looking for dog clothes, there are some shops specializing in this field such as PuppyAngel and FibiDog, as well as a few entrepreneurs making dog clothes after measurements – just ask around for recommendations in expat groups.
Pet sitters
There are a few companies organizing pet sitting in Budapest, where in exchange for a small fee, you can ask someone to come by and feed your pet, play with them, clean the litter box or cage and just make sure they're well. For dog boarding and other day-care, training and grooming services, Dogmopolite is a company that caters to virtually anything you can think of. Aside from dog groomers offering such services, but Localcat provides exclusively cat sitter services, and you can find a bunch of individuals on Dogsurf.hu. It can get a bit trickier outside the capital, however friends, coworkers and neighbors evan expats from your online groups are happy to help out and it will cost less in case you can't find a "professional".
The moving itself
One of the most labor consuming tasks or the relocation is selecting the stuff you actually want to bring with you and packing it up neatly. There are a few things that don't make sense to be brought as you can buy them in Hungary for a good price. Some things you should definitely bring with you as they're difficult to acquire here. It's also great if you can reduce your items to a minimum as you'll probably be using removal services to transfer all your belongings to Hungary. Importing household items including vehicles for personal use from other EU member states is luckily customs exempt, so I'll only discuss importing from outside the EU below.
Selecting your items
Local prices can feel expensive or cheap depending on where you receive your income from. Having a Westerner salary or pension, while living in Hungary allows you to buy a lot of items without feeling a pinch, so it makes more sense to bring less. Whether you're planning to bring or buy, you should think about acquiring some products by the end of your first months here. These are the few items I learnt my students valued after moving to Hungary.
Swimwear Even if you're starting out in wintertime, Budapest and Hungary in general has a thermal bath on each corner, ready for you to dip in. So bringing swimwear in January is something that makes sense here. Bring your own, as most swimwear is not sold all year long in clothes shops and renting is expensive. Some baths require a cap as well, so pack that in too, if you have one.
Fall clothing Hungary can be quite chilly in Fall and Spring, but the sun is already warm enough to make you want to change your outfit. So layers are key if you don't want to end up with a cold. Think about adding some raincoats, light jackets, close toed shoes. These can be bought as soon as the season kicks in, but if you already have some comfortable ones, feel free to bring those with you. You'll do well to have an umbrella handy as well, but that you can easily buy in Hungary already.
Electronic devices Bring your Skype Phone, your Kindle, iPad, any portable electronic reader or internet device you're used to. Your best option to acquiring these in Hungary would probably be ordering online. Don't bring anything that is only 110 Power. There are converters available, which will help you out for a while, but in general it can cause a huge draw on the powering system and that will have its toll in the long run.
Food It's probably not on top of your list, but some local products, like Mexican chili are hard to come by here, and some candies are not marketed in Hungary at all. Alas, no Cadbury, no Butterfingers. Any spices you believe are a great local product are also worth to bring. It might be available in Hungary as well, but if it's not generally found in the local cuisine, it might be expensive and not the quality you're used to.
Kitchen tools If you have tools you're used to, it makes sense to bring them as well. Quality knives, sharpening equipment, etc., that makes your life easier and is something familiar. Switching from Kelvin to Celsius will be hard enough for those who haven't "lived" the metric system yet.
Specialty tools If you like to tinker around your house or need special tools for your work, it's best if you bring the ones you're used to with you. Your beloved brands might not be easy to come by here and then it takes time to restock your equipment.
Vehicles Getting your car through inspection is a bit tricky. If your vehicle is from the US, spare parts might be hard to come by, which makes yearly inspections quite a nuisance. We'll get into bringing your car through the border, but in general it's best to think it through how much you really need it and if buying a new one might be more worth it.
Removal or Destination services?
As a first step, try to think about how much of the moving you want to arrange on your own. There are Removal companies, who handle simply the transfer of your packed belongings to a specific address. And there are Destination service companies, such as Hungary Assistance or Helpers, who on top of this provide services in a lot more areas such as helping you out with immigration papers, finding accommodation and setting up utilities, even providing a language course. Naturally, hiring a destination service company will be more expensive, but will give you less of a headache. Depending on the range of services they provide and you need, you might find different prices on the market so it's definitely a good idea to request quotes from multiple companies.
The same goes for Removal services, such as the local Kevinmovers or AGSmovers and international businesses like Shiply or Anyvan. To give you an offer, they'll need to come by your home and assess the items you wish to transfer.
Make sure their offer includes the following points:

starting and destination address
costs for objects requiring extra care
volume and weight of the items
type of transport(s)
type of packaging
benefits such as carriers insurance
what the place of delivery is (point of storage or your new home)
total price and terms of payment
and finally the procedures involved (required documents and customs clearance).
The company is also likely to offer damage insurance for your goods, which can make quite a difference in the end price. It usually covers any non-predictable damage during transport and depends on the total value of your belongings. It's best if you create a list of all your items in order to establish a value statement.
Aside from insurance other extra charges can make comparing prices difficult. So when weighing your options, don't forget about port charges, Terminal Handling Charges or customs clearance as well as any other extras an offer might not include.
Once you've decided on a company, you need to agree on a date and get everything packed by then. When the movers arrive and start loading, you'll sign a consignment, which is also considered your written approval for the company to transfer your belongings accordingly. You'll probably be requested to pay a deposit at this point and will complete the full payment once all the items arrived at the given destination. Payment terms can differ of course and might even be possible to negotiate.
Importing to Hungary from outside of EU
In case you'll be living in Hungary for at least a consecutive year, importing household items is duty free.
You may even continue bringing in shipments during your stay, not just a window of a few months. This allows you to go to Hungary first, get settled, and start bringing your stuff over once everything is straightened out.
In both cases, you need to meet certain criteria to make use of duty free importation. You need to be able to prove that you've owned these items for the last 6 months and they were and remain to be personally used by you. This also means you are not allowed to sell or lease these items during your stay in Hungary and will have to bring them back with you once you decide to return home. If you decide to sell an item, you'll be required to pay the import duty that was originally waived, as you've made earnings on your import.
You'll also need to prove your planned minimum 1 year stay in Hungary by providing your residence permit. If you only have a permit valid for a shorter period, you'll be required to make a Bank Guarantee. This in a way is a deposit in the amount of the total import duty you'd need to pay. It will be held in escrow, during your stay in Hungary and once you leave and as required, export all your items with you, the amount shall be returned to you.
Documents generally required by the Hungarian Customs office:
official statement that you claim to have owned each item in the last 6 months ( further proof such as receipts might be but are not necessarily required)

residence permit valid for a year or paperwork confirming a Bank Guarantee is in place

copy of your passport

detailed inventory in English including valuations that is dated and signed by the shipping company

separate packaging list

Bill of Lading or Air Waybill depending on the method of transport

proof of your permanent residence outside of EU for the last year (rent agreement, utility bill or letter from employer etc.)

possibly: Work permit, Hungarian ID if already acquired, Registration card
There might be additional documents required depending on your own situation. You might need to provide a statement from your Hungarian employer, that they'll pay duties considering any items you fail to re-export once your contract with them is terminated. They can also ask for a written permission, where you enable your shipping company to act on your behalf. As the customs regulations are subject to frequent change, it is best to contact The Hungarian National Tax and Customs Administration (NAV) beforehand or make sure your hired destination services company has up to date knowledge.
Importing your vehicle from outside of EU
Hungary has VAT and registration tax in place for vehicles and you would need to pay import duty on top of these that varies according to the country of origin.
Thus to get a clear picture of what exactly you need to pay, it's yet again best to inquire about this at the Hungarian National Tax and Customs Administration (NAV).
When importing your car to Hungary, it is required to pass the technical standards required by EU law. Additionally if the vehicle was manufactured over 4 years ago, it will also need to pass an environmental inspection that you need to fund and organize.
You'll also need to provide Customs with a line of documents:
original purchase invoice listing the date and original price

title and registration for your vehicle

copy of your drivers license

your work and/or residence permit

proof of liability insurance

"Declaration of Auto" – an official form of your statement regarding the condition, model and make of your vehicle

Letter of Authorization in case you're using a third party to transfer your vehicle
After you successfully transported your car, note, that you'll also need to have it registered.
Local Culture
Congratulations, you've made it. You have a place to stay, your immigration papers are in order and have a steady job, so now you've officially settled in and can start thinking about less essential areas of life that boost your comfort levels further. When actually living in Hungary you'll have to commute, pay utilities and eat as well, and certain things are bound to be different then what you're used to. So what should you prepare for in your first few months in Hungary?
Local Relations
Communicational Services
General Costs
Language
Transportation
Food and Beverages
Hungarian relations
Upon your first visit to Hungary you're bound to experience a bit of culture shock. The bigger cities have a cosmopolitan vibe where European and Hungarian cultures mix, while the counties are rich in colorful traditions. Food is significant and consumption of both meals and different alcohols has traditional ways. Hungarians value their heritage and are proud of their history as well. This is also a possibility to get confused, the first Hungarian king has been crowned over a thousand years ago – and our history well predates that event.
If you struggle with the language, that happens to be my area of expertise. 😉
Learning a few phrases is very useful in your day to day life and should you muster the will to master Hungarian, I'd be happy to welcome you to a free first Hungarian lesson.
Family is the traditional basis of Hungarian social culture. Family members will look after one another, often even live together. So if you befriend a Hungarian you might easily get to know their close relatives as well.
Communication
In business as well as in their private life, Hungarians prefer direct approach and do small talk quite differently. Try to exchange the popular "how are you?" to something more exact, maybe along the lines of "how was your weekend?" as Hungarians treat questions with honesty. A vague question such as how are you can initiate a lengthy explanation of health and general welfare, economy in the region, current trends in your industry, weather and agriculture down to the morning mood of the dog.
This might seem like oversharing, but exchanging views is part of getting to know one another. You can in exchange expect questions quite intimate that again are not meant to offend. An other Hungarian is more likely to answer vaguely or in generalizations if he or she finds a question too indiscrete, but you can also politely state that you're not ready to share that information. There are a number of other things to talk about, throwing in an other subject will keep the conversation going.
Politeness
Hungary is a polite culture, knowing basic etiquette rules is almost expected, but at the very least continuous impolite behavior is considered a sign of an uncouth upbringing. The relations are fairly simple to understand: the woman or the elder is granted priority in a situation. So if two men meat, the older will extend his hand for a handshake first. Between a woman and a man, the woman will initiate getting to a first name basis. Hungarians usually hold the door for each other, seats might get passed to elders or pregnant woman and people will allow others to enter a room or store first. The big exception are bars and pubs, here men usually enter first – the traditional explanation being to protect others against any threats from within.
Meeting and greeting
In private life men greet with handshakes, women greet with a kiss on each cheek. Eye contact is of great importance as a sign of honesty and integrity. Handshakes should be firm and definite, but not crushing the other ones hand. You usually let go after the firm squeeze. If the meeting is unusually happy or important, the handshake can be accompanied by the free hand moving to the other ones upper arm with a similar squeeze of the biceps. All the while the eye contact is not broken.
A man and a woman will greet as two women would, with a kiss on each cheek. The cheeks touch and a quick peck of the lips make a well known "smack" sound. This is vocalized in Hungarian as 'puszi', and the way it is pronounced has turned many an English speakers head, as Hungarians tend to end phone conversations with 'puszi-puszi!' A hug is considered more intimate only used between family members or close friends.
Toasting
Hungary has a tradition of different alcoholic beverages as old as its own history. You should drink if the news is joyful and it's even obligatory, when it's bad. So you'll be hard pressed to miss at least one toast while in Hungary. Tradition has bred a few rules on how a proper toast is done and there can be additional rules based on the exact community. However the basics are the same, so be prepared to clink your glasses before you drink. With everybody. The proper way to do this is to maintain eye contact with the person you're clinking with while paying attention not to cross hands with any other pair doing the same. You wish the glass "to their health" ('egészségedre'), and drink.
Phrases
The general, casual way of greeting is 'szia' or 'sziasztok' for plural, and the same word is used for saying farewell. 'Heló' is customary in both cases as well. Politely you would need to use the correct phrase depending on the time of day. In general 'Jó napot' (Good day!) can hardly go wrong. If you want to pay extra attention 'Jó reggelt' (Good morning), or 'Jó estét' (Good evening) are also available. 'Csókolom' is something you can come by only in certain situations. In general, small children until the end of general school will greet their teachers and elders this way, but in villages and small towns, it is used even by grown ups to greet seniors. The hardest to pronounce phrase, but the one, you'll be using most often is 'egészségedre'.
Guest at a Hungarian household
Being invited to a co-workers or friends home can mean getting to know the family as well. The first time it's polite to bring a small gift. If you're invited for dinner and it's just friends or roommates, you can bring your own baked sweets, some soft drinks, a few beers or a bottle of wine, but with friends you can just ask what they need. Usually the host makes sure that no two people bring the same and thus the whole party will have a wide selection once you gather.
However if it's a family household, you'll be getting to know, it's best to stay a bit more formal with a nice bottle of wine for the man of the house and a box of chocolates, maybe flowers for the lady of the house. Just stay clear of roses lest your host think you're flirting with his spouse. If it's a dinner invitation you don't have to but it's also acceptable to bring self-baked desserts – it's a great way to initiate exchanging recipes at the end of the meal. Should the family have children, it's not expected of you to bring them a separate gift. If the relationship becomes tighter, you can entertain small children with a symbolic gift so they also feel part of the event. Make sure to keep the gift budget reasonable, as the household is expected to reciprocate when it's your turn to invite them over.
Once you arrive, you might be welcomed with a shot or multiple shots of 'pálinka', a Hungarian brandy some (or a relative) may have brewed themselves or have grown the fruit themselves and as such will be proud of it and happy to share. Refusing is considered rude and in case of women might raise curious questions whether you're pregnant – if that's true, the pálinka of course won't be pushed, but everyone else has reason for one more round. This tradition is more serious in villages and smaller towns and it can also come with Hungarians "acting shy" a few times, before eventually accepting the 'welcome pálinka' as well as any other food or beverage offered.
This means whenever you wish to decline anything from a drink, some 'tepertő', or 'májas hurka' to a home made cake, your host is well prepared for you to say no out of politeness a few times before they would start realizing you're actually trying to say no. So don't take offense, be open minded to trying new things and eventually be consistent and polite. Many will understand and stop offering after you tried it once, and sharing your reason such as a special health condition is met with sympathy and acceptance. Hungarian cuisine might seem foreign, but if you have no reason to shy away, it's a culinary experience well worth trying, and what better way to try it then at an actual Hungarian household?
Traditional events
I'd like to make you more familiar with three traditional events where family and close friends gather, and receiving invitation as a foreigner is quite flattering. However as a foreigner you should be prepared to indulge deeper into Hungarian culinary experiences, as all three revolve around food and drinks.
Bográcsolás
Bográcsolás is an open air food preparation, named after the "cauldron", called bogrács used to cook with. Traditionally a bogrács was used on the plains of Hungary by shepherds and herdsman to cook their stew. They would use what they had, eventually leading to the recipe of the gulyás (goulash). However gulyás is not the only thing you can cook with a bogrács, different 'pörkölt' are also prepared.
The bogrács is hanged over the fire and the ingredients slowly boil while the rising smoke adds it's own special flavor. As the food takes hours to prepare, but does not require a lot of effort, it's a good opportunity for a social gathering. You will most probably have some drinks while you wait and catch up on each others lives.
There is no recipe without meat, and some cooks even swear by cooking gulyás with beer. But it can just as easily happen that you're cook hasn't really decided what you're preparing, if in the end it will have a lot of juice, it's a stew, if not, then a pörkölt, chance will decide. It's usually a joint effort, with everyone trying to add something from their own recipe. You mostly eat bred with it, maybe serve with different pickled vegetables.
Disznótor
Disznótor is a traditional pig-slaughter seasonable during wintertime when the first frosts arrive and temperatures prevent bacteria from ruining the meat. It usually takes up a full day, with the whole family taking it's part in the slaughter and meet preparation from beginning to end. It's definitely an experience but not necessarily for those who are not used to the idea that plastic wrapped meat comes from killing, dividing and processing animals also found in petting zoos. Let me give you an overview of the process, so you might get a glimpse and decide.
The event starts at dawn (around 5 am) and a shot of pálinka is drunk against the cold. Killing the pig is men task, women usually prepare equipment during this time in the house, while many of the sausage ingredients were already prepared the day before. Traditionally the pig is held by it's legs by four men and pierced through the heart or it's main artery is cut. In accordance with the EUs regulations regarding unnecessary animal cruelty, the pig is narcotized.
The pig is then bled, a woman collects the blood in a large pan – you can expect around 5 liters of blood from a grown pig. The blood is constantly stirred and salted to keep from thickening as it is a vital ingredient of the blood sausage and the traditional breakfast of disznóvágás: roasted blood with onions. Then the hair is scorched away, nowadays this is mostly done by gas-fired flame torches, but traditionally you would cover the pig in straw and set it on fire. Scorched pig ears are one of the most popular treats on this day and are usually given to children. Afterwards the animal is washed, the remainders of the hair scraped off and the pig is skinned.
Next comes the part when the pig is divided to parts that will become either sonka (ham), hurka (organ and rice sausage), véreshurka (black pudding), májashurka (liver sausage), salami, cracklings or cuts of meat. This is when you have the first break and eat breakfast. For those who do not like roasted blood some roasted liver with garlic is cooked. And bread to go with it.
After breakfast the group starts to prepare the different kind of meat products, which will take up the rest of the day. All parts of the pig are used, there are no "leftovers". The breast and insides of the pig are simmered in a pot, these will fill the blood sausage. During the wait the other sausages are prepared. Women clean the intestines, and men start grinding the meat. The meat is then seasoned – a typical time for a difference in opinion as to how spicy the sausage should be, or how much liver the májashurka should have – then stuffed into the clean guts along with a modest amount of fatty parts. Sausage needs to be smoked which requires a few days. So to be able to taste already on this day, a few are put away to be roasted for dinner.
Now the group is free to continue with the blood sausage as the contents of the pot are cooked. The minced meat is flavored with garlic and onions, then rice and blood are added and finally stuffed into guts as well. After briefly blanching them, the blood sausage is roasted and ready. There is also a dish called 'disznósajt' (pig cheese), where the belly is stirred until it shrinks even to the third of its original size and stuffed with remaining bits. Cracklings, called 'pörc' are also prepared, and the vertebral is put away as it's the main ingredient for the popular soup of this day: 'orjaleves'.
The second break is dinner, though depending on the stage of processing this might still be a meal that you eat standing and while working. The day is spent toiling until every part was used up. Cleaning the tools, might remain a task for the next day, though it's better not to wait. Lunch is then a feast, where the freshly processed dishes are served, and when guests leave, they'll be provided a package of the goods prepared together.
If you happen to join such an event, and you're up to it, you'll probably be given a minor task throughout the day – don't worry, there is plenty to do. Should you need rest or just a break to gather your composure, you'll be welcome to do so.
'Tor' in the word disznótor actually refers to a feast held in the honor of the deceased. It is a tradition done when someone passes away and the lunch of a disznótor is also held in the pigs honor. The second pálinka is drunk in it's honor as well. The day ends with this traditional gesture symbolizing that we are grateful for the life that will feed us.
Szüret
Szüret is the Hungarian word for harvest, originally meant only for grape harvest, thus if it's without any fruit name before it, it's definitely about vineyards. And when we say szüret, we don't only mean harvesting wine. This is the first stage of wine making as well. As it's a joyful, yet labor intensive occasion, traditionally whole communities would gather and after all the work is done, celebrate the end of the season together. It was a significant event when government offices were closed and soldiers suspended so they can join the feast. Today it's also usually family and friends coming together.
A szüret is usually held between September and November, though it depends also on weather as well as the type of grapes. First stage is picking the grapes, today secateurs, knifes, or wallpaper cutters are used. The grape clusters were traditionally collected in large containers, called "puttony" that even today is the official measurement of volume in winemaking. When a puttony is full, you can carry it on your back to the wine-press house.
Here the load is dropped into a large vat where it is crushed and squeezed. This can be done by grinding with tools, or old-school by stomping on them barefoot. The mash is then pressed to extract the 'must', a favoured drink of the szüret. Must is basically freshly squeezed 100% grape juice without any conservatives whatsoever. Unfortunately it's not possible to store as it fermentates rapidly in two days. This is basis for the wine, the must needs to settle in large barrels for a few days and the fermentation process is then controlled by the wine makers.
The szüret however doesn't end here. After the work is done, the vine-yard owner hosts a feast to celebrate the end of the season and hard work well payed off. This is usually the time to sample wines from previous years and toast with pálinka as well. Music, dancing and celebrating until dawn, szüret is a great way to say goodbye to summer.
Ethnicities and being of color in Hungary
Hungary has had minorities as much as any other country of the world. Traditionally there have always been Germans, Jews, Gypsies even Russians and Turks and of course citizens of the neighboring countries living within Hungary. Thanks to our eastern connections, more and more Asians started moving here in the last decades and recently you can also see the global trend of ethnic mixing slowly bringing diversity to urban areas.
Overall however it can easily be true that a Hungarian senior having grown up under the Soviet regime and not travelling too much has never spoken to a black person before having only seen Samuel L. Jackson on TV and even then his voice was dubbed. It is also common, that people can't tell the difference between a Malaysian and a Mongolian. They just don't know enough about them and haven't really had contact with them before.
For better or for worse, you might become sort of an ambassador in your close area. You might have difficulties finding concealer in your skin tone or a black hair stylist. And grown adults themselves might ask the most naive questions. Just remember to stay open minded and not be bothered about answering the same curious questions.
And don't you worry about feeling lonely! Hungary has tourists from all over the world coming and going for the last decade now, and more cosmopolitan Hungarians themselves move in and out of the country all the while the first Hungarian generations of ethnically mixed marriages is grown and voicing it's opinion. You'll definitely find your community. For a fully authentic viewpoint, I'd recommend to have a look at the blog of BGIB on Being Black in Budapest. I could hardly tell it better.
Communicational Services
While in Hungary, you'll most probably want to keep in touch with your friends and family back home. As these services are not necessary utilities such as heating and electricity that you'll have at your home by default, you may need to take care of internet and phone services for yourself. Phone, broadband internet and cable television services are mostly sold in packages. You might not need all three, but it usually comes cheaper that way. Even if you're only looking to purchase internet services, double check package prices as well to make sure how you can make the best deal.
What means of communication are you looking for?
The three major communication service providers in Hungary are Vodafone, Telenor and T-mobile. Recently competition from smaller businesses has forced prices to decrease to a rough European average. In general to make business with either one of them, you need to have coverage in your area by that company and they also will require proof of your legal residence. They might ask for your residence permit or tax card, perhaps request payed utility bills for the last few months and will require details of your bank card for safety reasons. The exact procedure varies from company to company so make sure to check their website or ask their customer service.
Internet
Aside from the three major players, there are a few businesses specializing specifically in internet services such as Digi, or entering this field from other areas, such as UPC. Internet quality is usually good in Hungary, and while you're looking for your home service provider, there are plenty shopping centers, coffee shops available with complimentary wi-fi access. While this does not serve as an opportunity to download the latest season of your favorite show, you will be able to keep in touch with your loved ones.
Mobiles
Mobile reception in average is good in urban locations, but might get patchy in rural areas especially if you're thinking about 3G and 4G. Providers offer prepaid and postpaid packages, with the latter usually being more attractive.
The EU has decreased roaming prices, so it will not be a significant difference to keep using your existing phone if you're from an EU country and combine it with free wi-fi services publicly available. However if you're planning to stay for a longer period, it will make more sense and be more convenient to acquire your own Hungarian phone or at least a Hungarian SIM card.
Getting a mobile is not too complicated, most subscription contracts come with a phone – though your selection is limited, so don't expect to be offered an iPhone. You'll likely have to present a valid identification, address card and a recent utility bill.
Landline
With the growing popularity of internet communications and mobiles, landlines are more likely sold as parts of a package deal or as a necessity for internet services. However it's worth to note, that some businesses provide VoIP (Voice over IP), which basically uses internet connection to make a phone call. As in this case international and national calls come at the same price, it can make sense for expats to opt for this type of service. Note however that you might not have any provider with such an opportunity in your area and you'll also need a VoIP-capable phone to make use of it.
Postal Services
Despite all the other developed possibilities for communication, the national post office, Magyar Posta is still widely used. It is mostly considered reliable, however the timeliness is not always of guarantee. To the amusement of many foreigners, Magyar Posta offices have adapted to the rise of other communicational possibilities with a growing selection of services. You can of course have mail delivered, buy stamps, send and receive packages. But you can also pay bills, buy lottery tickets, stationery, fridge magnets, keyrings, stuffed animals and beaded necklaces. They also handle magazine subscriptions, official documents and stamp collections.
General costs
As mentioned before, the best deal you can have is to live in Hungary with a western salary. Also remember that cost of living in Budapest and Budapest prices in general might be higher then in the county. In international comparison utility prices are somewhat higher compared to average thanks to low competition and state price control. However grocery items and clothes are the same priced, the latter even uses the same price tags. The one thing you should keep in mind is that you don't have those big sales you may have been used to. When a sale comes, it's a brand new set of items, so it's not always the best idea to wait until later: that cute dress might not be there anymore.
Public transportation is quite economical in comparison, however taxi prices are also government controlled and high – as well as taxis being scarce and no uber available in Hungary. Should you be looking for a wider selection, especially if it comes to cooking ingredients that are not local to the area or need to be consumable by people with certain food allergies, you might see increased pricing and will search for some time until you find a shop. Such places are well to note and expat groups might be able to give useful hints on where to look for them.
| | | | |
| --- | --- | --- | --- |
| WAGES |   |   |   |
| Minimum nets wage in a month (full time employee) |             138 000 Ft  |                 429,06 €  | $                486,45  |
| ACCOMMODATION |   |   |   |
| One bedroom apartment in city centre  |             120 130 Ft  |                 373,50 €  | $                423,46  |
| One bedroom apartment outside of city centre  |               87 700 Ft  |                 272,67 €  | $                309,14  |
| Three bedroom apartment in city centre  |             208 400 Ft  |                 647,95 €  | $                734,61  |
| Three bedroom apartment outside of city centre  |             146 000 Ft  |                 453,94 €  | $                514,65  |
| SHOPPING |   |   |   |
| Dozen eggs |                     480 Ft  |                     1,49 €  | $                    1,69  |
| Milk (1 litre) |                     220 Ft  |                     0,68 €  | $                    0,78  |
| Rice (1 kg) |                     280 Ft  |                     0,87 €  | $                    0,99  |
| Loaf of white bread |                     180 Ft  |                     0,56 €  | $                    0,63  |
| Chicken breasts (1kg) |                 1 300 Ft  |                     4,04 €  | $                    4,58  |
| Pack of cigarettes (Marlboro) |                 1 190 Ft  |                     3,70 €  | $                    4,19  |
| EATING OUT |   |   |   |
| Big Mac meal |                 1 500 Ft  |                     4,66 €  | $                    5,29  |
| Coca Cola (330ml) |                     275 Ft  |                     0,86 €  | $                    0,97  |
| Cappuccino  |                     390 Ft  |                     1,21 €  | $                    1,37  |
| Bottle of beer (local) |                     400 Ft  |                     1,24 €  | $                    1,41  |
| Three-course meal at a mid-range restaurant |                 4 000 Ft  |                   12,44 €  | $                  14,10  |
| UTILITIES/HOUSEHOLD (monthly) |   |   |   |
| Mobile call rate (per minute – mobile to mobile) |                       30 Ft  |                     0,09 €  | $                    0,11  |
| Internet (Uncapped ADSL or cable – average per month)  |                 4 200 Ft  |                   13,06 €  | $                  14,81  |
| Basic utilities (Average per month for standard household) |               47 640 Ft  |                 148,12 €  | $                167,93  |
| TRANSPORTATION |   |   |   |
| Taxi rate/km |                     280 Ft  |                     0,87 €  | $                    0,99  |
| Bus fare in the city centre  |                     350 Ft  |                     1,09 €  | $                    1,23  |
| Gasoline (per litre) |                     360 Ft  |                     1,12 €  | $                    1,27  |
Language
You've surely heard by now, that Hungarian is quite the odd one out language in the region. It's part of the Finno-Ugric language family, but we don't understand a word of Finnish either. And being unique, learning it takes a different approach as well. A few day to day words you're bound to pick up during your time here, and it is quite useful to try and learn some key phrases beforehand.
In the business world, you'll able to get by with English quite well. Budapest is also a place where many residents speak English at least to a certain level, and tourists are a common sight, so people are used to confused foreigners wandering the streets. In the counties you might need to rely more on your own Hungarian and wits especially in rural areas. People are helpful, so don't shy away from some "monkey talk" either. Google translate however is not always accurate when it comes to English vs Hungarian and some words might be mistranslated, make sure to use it with caution and criticism. I collected a few tips in case you need help with English to Hungarian online.
Historically, the now senior generation was forced to learn Russian as their second language during the communist regime, so you'll probably have more luck with the younger locals. In areas where there is a significant minority group, you'll also have the chance to use German or Romanian, should you speak any of those.
You might also have heard that learning Hungarian is challenging. That's true to an extent, but let's not exaggerate, learning Hungarian is not rocket science. It is certainly a longer investment, so you need to be in this for the long run, not just a few months out of fancy. But if you have the determination and the curiosity to master this wonderfully unique language, I'd happily welcome you as my student on a private free first lesson.
Transportation
Getting around is a must whether you're living in the middle of Budapest or a small village in the counties. In general, you can buy monthly passes for using the services of a certain company you often use be it a yearly highway or train pass.
Students (in some cases only students on nappali tagozat are eligible) receive a considerable discount as well as pensioners above the age of 65. When possible to transport bikes and dogs, you'll need to validate a separate ticket for them as well.
In most cases, timetables are based on the day of the week, you have Monday to Friday Workday-, Weekend-, and Holiday timetables.
Make sure to check which timetable applies on work Saturdays as it is customary in Hungary to have a six day work week in order to add a bank holiday later.
These dates are determined centrally and announced around autumn the year before.
Transportation methods in general
If you prefer a car, you might also need to prepare for local driving style and rules as well as making sure your papers are in order. Most of Hungary has adequate road coverage, so you can get to any place by car. However parking in the capital is not always a breeze. Uber is not present in Hungary, though there are some intercity rideshare companies available.
Fortunately Hungary has multiple public transport opportunities from trains to local buses as well. These are operated by different businesses, some private some state owned, but they have their timetables and fares quite harmonized. In most cases the same company operates all types of local public transport within a city. Any traffic going over the city borders will be serviced by an other company, responsible for intercity transport in that region for a certain vehicle type. Bus line companies are typically covering whole counties, while railways are operated by the same entity throughout Hungary.
Thanks to its central location, Hungary is also a great starting point to explore Europe. There are multiple international bus lines leaving daily, flights heading to all directions from Budapest Airport, and if you feel adventurous, multiple boat lines operate international cruises on our rivers. So whether you need to get to work or want to get to the Croatian beach, you have multiple options to choose from.
Budapest
If you're travelling within the borders of Budapest, the main company you need to consider is BKK, short for Budapesti Közlekedési Központ (Centre for Budapest Transport). The company operates metro, bus, trolley-bus, tram, suburban railway and boat lines as well as the cog railway, chairlifts and funicular within the capital. The popular Children's Railway is serviced by a separate firm.
The city also has a vibrant bicycle community while environment friendly transportation methods and rideshare options too have gained popularity in the last couple of decades.
BKK
BKK has a great app called BKK Futár, where you can see changing possibilities laid out on a map, plan your trip, check the actual arrival time of vehicles and find information on traffic changes. They have the same information on the English version of their homepage too. They've also put a lot of effort since the political change into modernizing their vehicle fleet.
Most of these have an electronic display and announce the stops – for inner city lines the announcement is then repeated in English. Should you happen to come across a broken display or an older vehicle – they might still be on duty in emergency cases when multiple lines require replacement buses for example – you'll usually have a table listing all stops and changing possibilities. Also feel free to ask the driver or fellow passengers!
It can happen however that you're starting out from Budapest, but your destination is Szentendre or Visegrád, towns outside of Budapests border. In case you're using the same BKK line – i.e. you don't change lines – you will need a separate supplementary ticket for the non-Budapest section of your travel.
This is the case when travelling with suburban rail all the way to Szentendre end station. If you're using a non BKK operated line to get to your destination, you'll need to have a separate ticket or pass purchased from that company. For example you'd need to have a valid ticket from VOLÁN to use their intercity bus to get to Visegrád and you'd need a BKK ticket or pass to get to the VOLÁN bus station.
Main hubs and lines
Budapest has four metro lines numbered from 1 to 4 with nr. one being the oldest. Line 1, marked with yellow is actually the first underground on the continent and heads from Vörösmarty square, a major Christmas market location all the way to Heroes square, so you'll definitely get to know this line when visiting Budapests tourist attractions. It can be loud, stops are unusually frequent for a contemporary eye, but the underground can still transport you quite effectively.
Line 2, marked red, was renovated between 2004 and 2007 and with renewed vehicles connects Buda with Pest in a south-east line all the way from Déli Pályaudvar train station to Örs vezér tere. Line 3, marked with blue reaches from the northern part of Pest to the South-east part, connecting Újpest központ with Kőbánya Kispest, (shortened to 'Köki' by locals). It was planned to be renovated for some time now, as it still bears markings of the socialist period. If you're curious about metro vehicles that were commonly used in socialist countries since the seventies, head for M3!
When they're working on the tracks, they usually do general maintenance during the night and larger constructions possibly over the weekends. During this time replacement buses are operating instead of the metro services. Parts of M3 line are currently closed for construction and the full renovation is planned to be finished by end of 2020. You can follow up on the progress on BKKs page on M3 reconstruction. M4, marked green is the most modern line of all operating with vehicles that do not need drivers anymore. It connects south Buda with the Pest side.
The first three metro lines intersect at Deák Ferenc square, which makes it a major hub in the heart of Budapests tourist zone and inner city. You can change from M4 to M3 and M2 in separate stops. You'll notice after a while that the Pest side has two boulevards, called the small and the grand boulevard. They both have different street names of course, the latter even multiple ones depending on which section you're at.
You might not know the exact name of the street, but you'll definitely learn that tram 4 and 6 go along grand boulevard 24/7. The line, operating on an 8,5 km long track, starts from Újbuda, crosses over to Pest and follows the grand boulevard back to Buda until Széll Kálmán square. The square has been renamed only in 2011, so when talking to older generations, you might hear them refer to Széll Kálmán square by its former name: Moszkva tér. Many streets, roads and squares were renamed after the regime change, but even the senior generation scarcely uses those anymore.
Timetables and Ticket validation
You can buy BKK tickets from their offices or windows at major transport hubs, however they have multiple ticket machines throughout the city, almost every major stop. The machines have English menu options and you can pay with your Bank card as well. To validate your monthly pass, you'll need to enter a chosen ID, which will be printed on your monthly pass to indicate it's for your use only. Validating tickets is mostly done via electronic machines.
In some cases, such as suburban railways, you might still come across the "punching machine". If it's red, made of metal, has no display, and doesn't respond to sticking the ticket in, you're dealing with a mechanical punching machine. To validate the ticket, you need to insert the ticket and pull the black brackets downwards. This requires some force as you're manually punching through the paper ticket. If you've done it correctly, you'll have three holes on the ticket, but a visible outline of the punch is also enough.
In all cases you validate the ticket as soon as you can. This however can be quite different depending on what vehicle you're using. Most bus and tram lines have the machines on board and you need to validate the ticket as soon as you get on. Waiting until the next stop is considered hitchhiking already. Metro lines are a closed system, and already entering the underground stations requires a ticket, thus the machines are stationed at the entrance. Don't forget to validate before you use the escalator on your way down, otherwise, when you head up to validate, you might run into a ticket controller assuming your exiting after a finished trip.
If you happen to travel by bus lines leading away from the inner city, you could run into buses where you're only allowed to get on board via the first door. In these cases, the driver will double check if you have a valid pass or ticket as you get on. There is a machine next to the entrance that you can use and you can buy a ticket from the driver. They don't accept bank cards and will appreciate exact change.
Night lines make Budapest quite accessible even after 11 pm. Night lines always start with the number 9 and usually end with the number of the daily line they mostly resemble. 907 will mostly do the same route as 7, though to increase area coverage and effectiveness, there might be some differences. Make sure to check the timetables to be sure. Night lines more often than not have a controller team on board, who may also be able to sell you tickets.
Ticket control and penalty
BKK ticket controllers mostly stand at the entrance or exit to the underground stations or patrol major bus and tram lines. The company has put effort into having at least one team member with adequate English knowledge. They wear a purple armband with the sign BKK on it, a uniform and have an ID. Be suspicious if someone only wearing an armband will ask you for money on grounds that your ticket is not valid!
Controllers travel in pairs of three or four, though they mostly get on at different doors of the same vehicle individually. They will politely ask every passenger in Hungarian for their ticket or pass. Aside the uniform, one of them usually carries a bag where they keep acknowledgement receipts and checks for paying penalty fees. They might be accompanied by members of community support in yellow visibility vests as controllers alone do not have the right to request identification from passengers.
In case you were hitchhiking, there is no possibility to validate your ticket anymore, but you have multiple options on how to pay. You can do it on spot – this is usually the cheapest option – in which case you need to receive an acknowledgement. If you can't pay on spot, the controller will ask to take your personal data based on a valid ID with a photo. This is usually your passport or residence permit and a lakcímkártya. After they've thus registered your offense and mad note that you intend to pay at a later term, you will receive your documents back and a yellow check with which you can pay the fine. As the date of the offense is noted, you can keep using that line to get to your destination and show the yellow check to any other controllers on that day.
The later you pay the higher the penalty fee. Cheapest on spot, higher if paid within 30 days and even higher afterwards, the actual BKK penalty fine list is available online. However there is another solution. It has happened to the best of us as well, that we simply forgot our monthly pass at home or forgot the last one expired yesterday. BKK allows you to present your valid pass within 5 days of the control where you failed to do so for a minimal penalty. Should you have left your pass at home, this is the cheapest fine. If you haven't bought one yet, but intended to do so anyway, you need to do that on that very day and present it within 5 days at a BKK office.
Special transport lines
On your first months in Budapest or in case you have visitors, it can be fun to take one of the heritage transport services. From May to October you can find vintage vehicles (trams, buses and boats) cruising Budapest on certain inner city lines. Your monthly pass will not be valid for these as it is considered a separate kind of service and you'll have to buy a ticket on the vehicle with it's own pricing (Pensioners above 65 years of age and children that haven't started school yet still travel free of charge). During Advent period and Christmas, you can also try the 'Fényvillamos' (Light tram) and 'Fénytrolibusz' (Ligh Trolleybus), a tram or bus decorated with festive lights. BKK also operates the funicular leading up to the Buda Castle, as well as the cog railway in the Buda Hills.
Taxi
Taxi fares in Hungary are state controlled and the prices are thus not too competitive. They consist of a flat basic fee, a kilometer charge and waiting fee. If you've been satisfied with the service, a rough 10% tip is customary. Locals don't really rely on taxi services in day to day life as public transportation is quite good and traffic very high in the inner city making public transport more effective than cars. Taxis would be used for airport transfers or perhaps for night travel.
Licensed taxis in Hungary are yellow with black letters following the classic style and the company is indicated on top in case it's not a sole proprietor. They also have a yellow background on their registration plates. A commonly used company is Főtaxi, and Citytaxi is also recommended. Both have English speaking operators and you can pay with card to the drivers.
Bicycle
Getting around in Budapest by bike is relatively straightforward. If you haven't brought your bike with you, there are multiple bike rental franchises such as Yellow Zebra or Budapest Bike and repair shops all over the city. Biking in wintertime is manageable, though a bit cold, so for some of you it might take some getting used to.
Biking trails are diverse, some routes have their own separate bike trail – you can cycle all the way to Szentendre and beyond on the Danube shore if you wish – in other cases it's just a narrow lane within traffic as in case of Andrássy Avenue. Biking culture is relatively new to Hungarians and while it has huge base, some drivers might not be 100% convenient with unpredictable and fragile cyclists in their path. So if you're travelling in high traffic, make sure to be attentive and in all cases abide by traffic rules and regulations!
If your bike needs repairing, it's a great opportunity to get in touch with the biking community by visiting a bike repair collective such as Cyclonomia or you can try Strike-bike next to Szimpla kert ruin pub – you're bound to wind up in a ruin pub sooner or later. Most ruin pubs and many coffee shops will welcome bikers, just make sure to lock your bike if you decide to stop by. If you're looking for a place that can sell bikes, repair them and provide a decent coffee, Mesterbike + Coffee Project is your kind of place.
MOL BuBi
You probably will have seen a few MOL BuBi stations by your first few days here. The apple green bikes create a bike sharing system operated by BKK. Docks are positioned no more than 500 meters apart from each other, so you can drop off your bike easily. Just make sure the magnetic connection is activated, otherwise you might think you've docked it, but the clock on your rental period is still ticking. The bikes are meant for day to day commute and travel within the city, and although you are free to use them for daily excursions, pricing logic will not promote that.
Tickets and passes
Each of your first 30 minutes are rent free, though you have to have a card or ticket purchased already to undock a bike and access the system. The MOL BuBi card can be pre-registered online, after which it needs to be collected in person at one of the major BKK offices and you need to load credits as well. If you're only looking for a ticket, you can purchase one online or at one of the main docking stations by bank card. You have the option to buy a 24 hour, 72 hour and a 1 week ticket. Passes are sold for 90 days, 180 days or 365. Whether you've purchased a pass or a ticket, you'll activate the bike via a PIN sent to your mobile.
The fee is quite competitive for short term inner city travel and the system makes for an easy use. If you've only purchased a ticket, 25.000 HUFs (77,47 EURs or 87,50 USDs) will be pre-authorized and blocked on your card. This is a deposit that the system will continuously use to deduct your rental fees and the price for any additional minutes on top of the 24, 72 hours or 1 week that you may run before re-docking the bike. There is no deposit applicable for pass users, however if you run out of allotted money on the MOL BuBi card and the free 30 minutes are up as well, you'll need to top up your card before you can use the system again.
Activating and docking a bike
Once you have a pass, you can just touch it to the pinpad at the back of the bike or use your mobile and personal pin if you forgot your pass at home. You can hire up to four bikes at a time. Ticket users will need to activate the bike by providing their mobile number during the purchase. A PIN is sent to you, which upon entering will activate the bike. A flashing green light and a beep signals that you're good to go. You can use the bike for continuous 24 hours, or multiple times in a single day – the first 30 minutes are rent free each time, so this would make more sense. Should you need to stop during your trip and leave the bike, there are locks provided.
The seats are adjustable, and the bikes are equipped with strong lights for nighttime use. The tires are extra strong, so a flat tire is quite unlikely. However there are no helmets available, so if you're bent on using one, you'd have to bring your own. Once you'd like to return the BuBi, you need to activate it again via the usual method for the lock to open. Place it against a docking pad and press P for parking. To end your rent period you'll need to swipe your pass or add your PIN again – don't forget about this step, otherwise meter will keep running. If the dock is full, you can lock the bike to the additional green stands.
E-carsharing
Similar to renting bikes via MOL BuBi, you can rent electric or gas powered cars from MOL Limos and electric cars from GreenGOs vehicle fleet. In general you need to register your account, which includes taking and uploading a clear picture of both sides of your drivers license. You'll need to download an App in case of both service providers to rent a car.
You can search for the location of each car through the App and you'll be able to browse their basic details as well. You can reserve the car for yourself for a given time until you get there. You'll need the App to unlock the car and you'll also need to fill the Damage Report in the App before beginning your journey, so that you're not held accountable for any damage that may already have been caused. You can even evaluate the cleanliness of the car.
Starting the car depends on the type of vehicle chosen. Many are automatic, some are equipped with both automatic and manual shifts, and some of them are electronic, so you don't always have a key to use. Direct instructions for your specific car type can be found on the homepages and the App but there are icons to help you on the sun visor of the car as well.
E-park for free within a zone that includes most of Budapest. You can leave the zone of course, but will need to pay the required fee for parking and return to the zone to end your trip and rental period. Stopping with the car again depends on your vehicle type, but it's fairly the same as starting it.
Upon leaving the car, double check if the windows are up and make sure not to leave any personal items or rubbish behind. Similar to the MOL BuBi, you'll need to end your rental period in the App as well. There is possibility to interrupt your trip only briefly. In this case, you only need to close the car but keep your rental period running. The fee will be more moderate and the car will not be rented out to anyone else during this time.
Rideshare
As you may already have heard, Uber has suspended its operation in Hungary years ago after a demonstration of taxi drivers and expected regulations that among other now regulate cab prices. However the rideshare giant did leave a void. Currently you have multiple businesses competing to fill it. Some of the previous uber users simply moved on to using taxi services such as Citytaxi or Főtaxi.
For people missing the advanced uber app in Budapest, Taxify can be a great alternative. While still providing professional taxi services, their App is actually worth the attention of investors such as Skype. You can order your ride through the App, which by using waze, will be able to determine your location without you needing to add the address. The system will inform you 2 minutes before the expected arrival of your taxi all the while you'll be able to follow the movement of your future cab through the map. You can rate drivers, calculate the expected travel price and pay through the App or by cash and card to the driver as well.
Oszkár Telekocsi is a local carpooling business if you're looking for rideshare opportunities ranging outside the capital as well. Hungarians will know it by the name Oszkár, however the English brand is Motar. Both are available as Apps. You can communicate with your future ride, rate the drivers and they can also rate passengers. A nice touch is the function to place Ads from women to women, where female drivers are linked only with female passengers and vica versa. If you'd rather try a company better known in Western countries, BlaBlaCar also operates in Hungary.
Intercity Public Transport
When travelling publicly within cities and towns, you can either take bus, train or boat lines. In some cases both would provide a route to your destination or you might need to combine them to get there quickest. Unfortunately only available in Hungarian, menetrendek.hu will help you sort things out and show you the best route to take. The site also takes ferry crossing of lake Balaton into consideration, which depart and arrive at 22 docks around the lake.
By boat
In case you're interested in only the ferry timetables or want to check out boat ride and sailing possibilities on Balaton go to balatonihajozas.hu. You can also take local cruises or ferries on Danube and the Tisza. For example from Budapest you can travel all the way to Esztergom, hitting Visegrád and Szentendre along the way and back as well. To check out the lines leaving from Budapest, visit the site of MAHART, the company operating these cruises. Bare in mind, BKK also operates local boat lines within Budapest, which are included in your monthly Budapest pass!
Train lines: MÁV
Operated by MÁV, short for Magyar Államvasutak (Hungarian State Railways), Hungary's train network centers around Budapest. All lines fan out from the three major railway stations named after the directions they serve Keleti (Eastern), Nyugati (Western) and Déli (Southern). Express and intercity lines connect Budapest to major cities within and outside of Hungary's borders.
The major railway stations have ticket machines with English language option for quicker self service use, though in rural areas you'd have to wait for the opening hours of the station office. If getting on a train outside the local office opening hours, you'll be allowed to purchase a ticket from the conductor. Tickets can also be purchased online at elvira.mav-start.hu, which you either have to have printed or can just show the QR code on your screen upon inspection. The webpage has both English and German language options. In order to buy the ticket you'll need to continue to log in as your age determines what discounts you're eligible for.
Depending on the train type you might need to purchase a supplementary or seat ticket, which is only a few hundred forints, but easily forgotten. Supplementary tickets are required in case of express lines that only stop at major stations on the way and thus have priority to local lines. Seat tickets are required when using Intercity or international lines and will provide you with a reserved seat of your choosing. Should you be travelling by bike, you'll need to purchase a separate adult ticket for it. You have the possibility to purchase a return ticket. Bare in mind both one way and return tickets are valid for a specific day and line only.
Major train stations have displays to help guide you to the correct platform. In more rural areas you probably will only have one or two platforms anyway, but if you need information consult the timetable or ask at the cashier. Most lines have been equipped with modern trains that show the upcoming station on a display while announcing it in Hungarian. Lines frequented by tourists – e.g. lines to lake Balaton – also announce the stop names in English.
Train lines in Hungary are often subject to weather conditions. Strong storms can wreck wires, snow and floods can block routes and the summer festival season can make certain lines exceptionally crowded. Make sure to double check the information boards or visit the MÁV homepage.
National bus lines: VOLÁNBUSZ
The Hungarian bus network is operated by seven separate companies that supplement each others services and harmonize their pricing strategy under the joint name of VOLÁN. You can double check the timetables in English online at the VOLÁNBUSZ homepage.
Fares are based on distance travelled. You can purchase tickets either from ticket machines found in major stations, cashiers, or if both are exempt, from the driver directly. You will not be able to pay by card to the driver though. Some companies have introduced online ticket purchase as well, but it's not common yet.
After purchasing your ticket, you'll need to get on at the first door, as the driver will control your ticket or pass validity upon boarding. Should you be travelling with bags, he'll open the luggage compartment for you. There are no toilets on most of the buses, so make sure to plan ahead when travelling long distance.
Timetables can be challenging to read if you're not familiar with the route or final destination of the line and not all buses are equipped with displays. A good trick is to memorize your arrival time and start paying attention to street signs a bit before, but drivers can also help you out if you let them know you're unfamiliar with the destination.
International Public Transport
Hungary is a great starting point if you'd like to explore Europe. Flights leave to various capitals and major cities from Budapest Ferenc Liszt Airport, buses depart to all neighboring countries and international cruises stop at major cities along the Danube and Tisza. Whenever preparing to leave Hungary, make sure your VISA enables you access to your destination and don't forget to bring your papers with you. Checking if you're insured is also a good idea and leave plenty of time for getting to the pick up point may it be a bus station, a dock or a terminal.
International train, bus and boat lines
Trains travelling abroad are marked EC and mostly depart from the major three stations in Budapest. You'll definitely have to have a seat reservation, but don't need to browse through different company websites to find your train line. The international ones including Railjet will be listed on the same elvira.mav-start.hu page used for domestic lines.
International buses depart in abundance from Budapest, usually from around one of the major bus stations such as Népliget. There are countless companies such as Flixbus and Regiojet taking you to various destinations, in less than a day you can get to the Adriatic sea or Transylvania, and there are many cruises departing towards for example Vienna or Bratislava that take 1-3 days.
Most international cruises are not starting from Budapest or Hungary. The Danube is a quite popular route to cruise and most lines usually depart from Germany or Austria and head all the way to the Black sea, while stopping in Budapest as well. There are multiple docks around Budapest, which are allocated to different ships of different companies such as Viking River Cruises and Crystal Cruises. Make sure to double check what dock you're departing from and where exactly that is as there are over 20 along the shore and can take up to 45 minutes to get from nr 1. to nr 20. if you've made a mistake.
International flights from Budapest
Hungary has five international airports, but the only major one is the Budapest Ferenc Liszt International Airport located on the border of the city at Ferihegy. Hence Hungarians sometimes refer to it as Ferihegy in accordance with the former name: Budapest Ferihegy International Airport. The airport was renamed in honor of the famous composer Franz Liszt on the 200 year anniversary of his birth.
The Airport has seen rapid growth in passengers the last couple of years, should they reach their target of 15 million passengers in 2018, they will have close to doubled their traffic since 2013. Ferenc Liszt Airport serves as a base for Ryanair and a hub for LOT Polish Airlines and WizzAir with 60 destinations worldwide. Destinations mainly connect to Europe, but there are direct flights towards Africa, the Middle East, to North America and the Far East. Arrivals and departures are listed at Budapest Ferenc Liszt Airports official webpage, where you can also plan a route and select your airline.
Airport transfer
Getting to and from the airport is the first and last step of the trip. You can of course arrive by car and park it at the airport. Fares are cheaper compared to other airports with multiple options to choose from. For long stay parking the Holiday Parking Lite is mostly recommended, leaving your car here for 7 days would cost you 9000 HUFs, around 27,85 EURs or 31,37 USDs. You can choose your parking and buy online on the Airports homepage.
You can of course book a taxi as well, the estimated fare for a one way route from the inner city depending on traffic would be 7500 HUFs, roughly 23,19 EURs or 26,13 USDs. You'll do well to book in advance, the service operator can help you with calculating the duration of the trip on that particular time of day.
You can also book a minibus airport shuttle. This service collects multiple passengers and heads towards the airport at the end of it's route. Whether you're the last person to be picked up or the first, it can even take twice as long as by taxi, however it is also cheaper. Minibud minibus rates are more economical the more people you book and in case you book return tickets. One person going one way from the inner city would be paying 17,5 EURs, roughly 4900 HUFs or 19,71 USDs.
Taking a train is perhaps not the best idea, as there is no direct line. Trains leaving from Nyugati railway station might stop at Ferihegy 2, which is the closest stop, however this is a stop for a now temporarily closed terminal and quite far away from the functioning Terminal 2A and 2B, where your flight will depart from. You would need to switch to the Airport bus, number 200 (or 900 for nighttime travels), which will drop you off directly in front of the Airport.
However since you already used BKK, you could have just as well used it all the way. It is up to you though. If you have a valid monthly pass for BKK services – as the Airport is located within Budapests borders – your pass will be valid for the train as well. If there are no trains around the time you'd like to depart or you're closer to other means of transport, you can switch to bus 200, or 900 for night time airport lines at Kőbánya Kispest metro station reachable by M3 (the blue line).
BKK has introduced a direct bus line as well, number 100E. It leaves from Deák Ferenc square every 30 minutes during daytime. Please note however, that your monthly pass or regular BKK ticket is not valid for this line, you'll have to purchase a ticket on spot for 900 HUFs, about 2,78 EURs or 3,14 USDs.
By car
Due to the size of the country, even most of the rural locations are reachable within a 2-3 hour drive, especially if you're living in Budapest. Highways and roads are in a relatively good condition compared to the average, though certainly not coming in close second to German highway road quality. Traffic however in Budapest is quite heavy and can be the same for popular weekend and holiday destinations in season.
The average Hungarian household only has one car.  Due to short distances and the dense public transportation network it might not even be necessary to own a car at all in case you're moving to Budapest ow will be living in a larger city. 
Hungarian driving rules and attitude
driving age: 17
right-hand traffic
zero tolerance
50, 90, 130 km/h
These are the main items to remember about Hungarian driving rules with a high emphasis on zero tolerance regarding drinking and driving. Regulations are very strict on this one. Police checks or road blocks are a routine way of screening and if you're caught under the influence, your license will immediately be revoked. The procedure to reacquiring enrolls you in a certain program that includes a rehabilitation course, an exam for traffic rules – both on your own expense – aside from having to pay a fine for violating the law. On those nights out it's much simpler to just call a cab home or use a chauffeur service such as Sofőrhívó to drive you back.
Driving safely and avoiding or at least minimizing the risk of accidents is of importance. Potential drivers earning their drivers license in Hungary must take a medical first aid class organized by the Red Cross. Additionally the penalty point system is quite strict, once offenses accumulate 18 points, the driving license is revoked and the driver can only re-apply after a 1-6 months period and a compulsory driving course ended with a successful exam.
In Hungary, cars drive on the right side. In case you're bringing the car from a country where left hand traffic is customary, you might want to do some modifications on your car. It is not required to change the steering wheel, you can drive in Hungary while having it on the right side. However the lights would need to be adjusted for the car to pass inspection at customs and it would make driving at night on a country road safer. You can exchange the lights as well, but that would cost you significantly more. It is enough to change the setting of the lights either in the car menu or manually on the head lights themselves. You also have the option to apply special stickers called headlamp converters that will help divert the light in the correct direction.
While driving in Hungary, you are required by regulations to carry certain items with you in the car. This of course includes your drivers license, proof of insurance, ownership and a set in case of road emergencies: warning triangle, reflective jacket, first-aid kit and reflectors to bounce the light from headlights back. You're also required to have your headlights on at all times while in traffic.
The speed limit for suburban areas is 50 km/h, 90 km/h on rural highways and 130 km/h on freeways.
Of course local signs need to be taken into consideration, many residential neighborhoods have a 30 km/h zone installed, while some urban roads might have a higher speed limit posted. There are 6 freeways in Hungary numbered from M0 to M7 (M2 exempt as technically it's not a highway yet), which require an e-vignette to be used. You can purchase them at gas stations or online at hungary-vignette.eur, in which case they immediately become valid. There are 10 day, monthly, regional and annual stickers available, a 10 day one for a 5 person car would cost 3500 HUFs or 12,96 EURs, roughly 12,29 USDs.
Hungarian roads and highways have speed cameras installed at over 300 locations. The cameras focus mostly on controlling speed and excess speed, however they can also monitor irregular use of a bus lane, going through a red light (including crossings at a railway), irregular crossing of a continuous line and driving in the wrong direction on a one way road. The cameras record the front and rear license plate number and issuing country, vehicle speed, and vehicle weight. This is then transmitted to the central registry, where it can be cross referenced with validity of vehicle insurance and inspection.
Driving in Hungary definitely needs some getting used to. Some drivers can be quite erratic and tend to overlook the rules in areas they know well, while on the other hand you have inexperienced drivers irrationally slowing down traffic as well. Pedestrians will note, that they won't automatically receive the right of way in all cases, so any expat driving and giving priority is appreciated and is a great way to lead by example. When driving at night be prepared for people in the opposite lane continuously using high beams to illuminate the road and your pupils as well. However blinking at you is warning that you should expect a speed control ahead.
Drivers license validity
If you've already acquired a drivers license, you'll probably want to put that to use in Hungary as well. The validity of your license depends on the country who issued it.
Should you own a drivers license issued by an EU/EFTA state, you can keep using it in Hungary as well and don't need to exchange it while it is still valid. Afterwards you need to renew it in the country of your residence.

Should your license have been issued by a non EU/EFTA country, the question is if that government has joined the Vienna Convention on Road Traffic of 1968. If yes, then you can keep using your license for half a year from the start of your Hungarian residency provided it is still valid. You will need to

exchange your foreign drivers license

by the end of this period to a Hungarian one. The new one issued by Hungary might be accepted by other EU countries, this is a decision of each government. Hungary accepts licenses issued by other states, but you need to make sure to comply with current Hungarian legislation in force.

Unfortunately if your license was issued by a country that hasn't joined the Vienna Convention on Road, then your license by itself is not valid in Hungary and you will need to have it exchanged. You can keep using it for a whole year period provided you can attach an attested translation that can solemnly be acquired from the

National Office for Translation and Attestation

. This has a moderate fee, but can be done online.
Before jumping into this procedure though, make sure to check with your consulate or the Hungarian embassy in your home country if there is a separate agreement between Hungary and your government. The process of acquiring a Hungarian drivers license will take several months though, so it might be worth to start early on. Otherwise you'll end up with a period in which you're past that half year where your original license could be valid with an attached translation, but haven't acquired your Hungarian one yet. In case you own an international drivers license, you do not need to have an attested translation attached as long as the international license is valid. However this is usually less than the aforementioned one year as the international drivers license is intended for tourist on holiday trips not long stay residents.
If you feel you could use a bit of help on this matter, there are businesses happy to provide assistance, such as Szuperjogsi driving school or ones dealing exclusively with helping foreigners acquire their driving license in Hungary, The Driving School in English.
Exchanging your license
If you're staying in Hungary, you're bound to exchange your license at some point – latest when your old one expires. A drivers license can be issued to a foreigner in case they've been in Hungary for 6 months – this is proven by your residence permit or certificate. You can apply for a new drivers license, exchange your existing foreign one or apply for an international license at the Central Office for Administrative and Electronic Public Services (KEKKH short for Közigazgatási és Elektronikus Közszolgáltatások Központi Hivatala).
Depending on what country issued your original license, you have separate procedures to go through. As some of them can take months and might require you to visit a driving school where instructors are subject to availability, it's highly suggested to start as soon as you're able. In all cases, you can request if your new license should be mailed to your address or if you'd like to pick it up at a kormányablak. It's also possible to be notified via SMS or e-mail, when the license is ready.
The new type of drivers licenses issued in Hungary are eligible also for inland personal identification. It is not eligible to identify your citizenship though! Should you own a Client Gate registration, you'll be notified in e-mail 2 months before your new license expires.
Expired drivers license and renewal of drivers license
If you own a license issued by an EU/EFTA state, the most obvious reason for you to exchange your license is having it renewed as it expires. You can do this in your home country as well. If you're applying for a Hungarian license, you need to apply for a renewed license at the Central Office for Administrative and Electronic Public Services. Before you visit the office though, you need to book an appointment with any public health care center and receive a medical certification proving you are fit to drive. This has a fee of 7800 HUFs, around 24,17 EURs or 27,34 USDs.
You'll also need to pay a fee for the administration of the new license, which is 4000 HUFs, roughly 12,4 EURs or 14,03 USDs. Bringing the medical certificate, the receipt of the administration fee and your expired drivers license, you'll require three more documents for the process. A personal identity document such as your passport or Hungarian ID should you have one, your lakcímkártya and your residence permit or any document certifying your country of residence. The procedure is then handled within 30 days.
Drivers license Naturalization
If the country which issued your drivers license has joined the Vienna Convention on Road Traffic, you're in luck. You can use your drivers license for one year from the first day of your residency here and then have it exchanged without taking a test. This is called naturalization of your license, which is only handled in the Central Document Office for Administrative and Electronic Public Services.
You need to meet the same criteria as Hungarian prospective drivers. This means your license requires a medical certification as well. In case your original license doesn't contain your medical eligibility or the term differs from the one determined by Hungarian law, you'll need to acquire one. Such a certificate can be obtained from any public health care center once you make an appointment with a doctor for a fee of 7800 HUFs, around 24,17 EURs or 27,34 USDs.
The procedure of naturalization also has an administration fee, which in case of non-EEA states is 6200 HUFs, around 19,23 EURs or 21,71 USDs. You'll need the receipt of the payment, your medical certificate if applicable, your original drivers license, and you'll need to fill a document containing a statement justifying the issuance of the driving license. You'll also need to present a valid personal identification, such as passport or Hungarian ID, should you have one.
As you probably need the Offices advice if you should acquire a medical certificate or not and you receive the yellow check to pay the administrative fee from them as well, you'll probably need to visit the Office multiple times to finish your part. They then take up to 30 days in handling your case.
Partial Naturalization of your drivers license and taking a drivers licence exam
In case the country who issued your original license hasn't joined the Vienna Convention on Road Traffic, you should already have obtained an attested translation to be able to use it for your first year in Hungary. The attested translation will determine to what level you need to be tested when applying for naturalization of your license. You either need to take a theoretical test (KRESZ vizsga) or a theoretical and practical test (forgalmi vizsga). The translation will be compared with the Annex of the relevant Decree, and if it includes all the required information, you only need to take the theoretical exam.
Should they find something missing, you'll need to do the practical one as well. You are not obliged to take a course beforehand, though you are free to do so, if you feel it is much different here than what you're used to. You need to meet the same requirements as any Hungarian applying for a drivers license, so you should also have a medical certificate, proving that you are fit to drive. This is either included in your license as well as its attested translation or not, and even if so, it needs to be the downright same term as the one determined by Hungarian law. Should you need to acquire it, simply book an appointment with any Hungarian Public Health Care Center and the doctor will provide it for a fee of 7800 HUFs, around 24,17 EURs or 27,34 USDs.
So the process would require you to go to the Central Office for Administrative and Electronic Public Services with a valid identification (passport or Hungarian ID, if you have one), your medical certificate, the attested Hungarian translation of your license and your original license. They'll have you fill out a statement justifying the issuance of the driving license and you'll need to pay an administrative fee and attach the receipt for the procedure. The administration fee is 6200 HUFs, around 19,23 EURs or 21,71 USDs. As you need to acquire the yellow check to pay the administrative fee from the Office and will probably need their advice to determine whether you need a medical certificate or not, you'll need to go to the office more than once.
Once you have all the papers required, the Office will also let you know if you need to do both or just the theoretical exam and they process everything for you so you're able to sign up to a driving school. This needs to be done even if you don't want to attend courses and will have a fee 4600 HUFs, roughly 14,26 EURs or 16,1 USDs. When joining a driving school, they'll again require your documents.
Make sure to have no spelling mistakes in your name both when at the Administrative Office as well as the driving school as this can impact the issuing of your licence!
The latter signs you up for the exam, but the first one issues the license. If the names don't match, they won't issue the license as the person who passed the test is "non existent" or "can't be matched" to anyone on record. When signing up with a driving school, they'll also require a document regarding your highest level of education: diploma, high school diploma, etc.
Driving schools also sell different materials so you can prepare yourself for the tests. Make sure to have a look at some of the official questions without answers on edukresz even if you've been driving for years. Many questions include knowledge on vehicles that can be driven without license or are not cars but can be driven with a B2 license. In case it was required of you, you can book and pay your practical exam only after you've passed your theoretical exam.
Upon passing the exam(s) the bodies concerned are automatically notified and you should receive your drivers license within 2 weeks. You should note, that you're only allowed to have one valid drivers license at a time. So as part of the exchange process, your original license will be withdrawn. Upon reciprocity it is sent back to the issuing authority, in other cases it is kept until you decide to leave Hungary and have need of your original license again.
Stolen/Lost license
Should you have lost your driver's license, or suspect it was stolen, you are obliged to report this within 3 days of noticing and will receive a replacement. In this case you need also involve the Hungarian Consular Services, the Hungarian Police and preferably your own countries Consulate. There is a period to try and recover your original license in case of suspected theft as pickpockets usually get rid of a wallet as quick as they can after taking the money from it. Should a conscious local find your empty wallet with your documents, there is a chance that they will or already have turned it in to the police. It makes sense to give a chance to this scenario as it won't cost anything. So make a statement with the authorities and follow their instructions on how long this should be.
If it doesn't turn up during this time, you'll be provided with a police report that your license was stolen. In case the license was destroyed or lost, you'll need to make an official statement and receive a copy of this statement. After both scenarios, the police will record that you're having the license replaced – i.e. the old one will not be valid even if found later.
To replace your license you need to go to any of the Offices for Administrative and Electronic Public Services or a local Kormányablak (government office). Should you be registered on the Client Gate Interface, you can do the procedure online as well. Stolen licenses are replaced for free, in other cases you need to pay the administration fee of 4000 HUFs, roughly 12,4 EURs or 14,03 USDs.
For the procedure you'll need to provide identification (passport or Hungarian ID should you have one), your lakcímkártya, residence permit or certificate and either the police report on the stolen license or a confirmation that you've reported the loss as well as the receipt of the paid administration fee if applicable. The administrative process is handled within 8 days. If additional information is required, it can be extended up to 21.
Getting your license in Hungary
If you don't have a drivers license yet, Hungary is as good a place to acquire one as any other. Getting your license requires patience and determination as there are quite a number of things that are necessary. You need to do a course on the theory of KRESZ (Highway Code), then pass a test on KRESZ. In Hungary you're required to do a First Aid Course as well organized by the Red Cross to have a license and you should acquire a medical certificate as well, proving you are fit to drive. First Aid you can do anytime, but the medical certificate and the successful theory test are required to start your driving lessons. You need to do at least 29 lessons and have driven a minimum of 580 kms to go on a practical exam. If you're practicing in Budapest, this will take more lessons as you're driving more in traffic. Then again, you'll also have more practice driving in traffic, which can be highly useful if you have a major city to return to.
Altogether this could very well take up to a year and cost something between 220-320.000 HUFs, c.a.682-992 EURs or 771-1122 USDs. It all depends on how available you are, how intensive your courses are, what materials you buy and how many lessons you take. Basically it's about the quality of the training you aim for. Weather you get quality material or need to rely on yourself as well as how much you're assisted in case of a failed exam.
You should be aware that there are usually less driving instructors available then students, so being picky could make the process even longer. You need to get to a practical exam within 1 year of passing your KRESZ exam, as it otherwise expires and you need do that all over again as well. There are rumors that some instructors aim to keep you around longer so you keep coming and pay more, but with a school that already has five other students lined up and waiting for the same instructor, having you practice in that slot or a new face doesn't seem to be relevant to their income.
To do all this, you'll need to join a driving school. There are a few who have English material and classes as well such as Szuperjogsi and Csigajogsi, and some who deal exclusively in helping foreigners, like The Driving School in English.
Getting your car registered
Why have your car registered?
This is a point that often gets neglected, but if it comes down to splitting hairs, Hungarian law leaves little room for contemplation. In general, every taxpayer in Hungary needs to pay taxes also on their owned vehicles.
If you have your primary resident address in Hungary or stay for more than six consecutive months in the country, you are considered a taxpayer and not having your car registered is tax evasion.
The other, more self-interested reason you might have to registering your car is having Hungarian insurance and eventually parking. If you live in a city, registering your car with the local government will mean you only have a moderate yearly fee to pay for parking in your area.
Additionally, insurance could be more economical purchased directly in Hungary. You can have insurance even if your car doesn't have a valid MoT or you haven't payed taxes on it, but in general there is a premium applied in such cases, which could make your total more expensive than having it registered here and paying a local insurance. Of course you also have the possibility to drive back to your home country regularly to ensure a continuously valid MoT. What exactly is worth it in your case is something you'd have to look into.
Having your car registered in your resident country or not is also something that can mess with your insurance, if the terms include something along the lines. While it is possible to be insured without registration, with an already existing insurance, you'd need to carefully examine if it requires it or not. Imagine being subject to a minor accident, and your insurer tells you, that you have no coverage and if you involved Hungarian authorities, they tell you to pay taxes. That I'd call a bad day. Having the car registered is a complex process, most Removal or Destination services deal also with car importation and registration as well, in case you want to hire assistance. But it is humanly possible, so don't despair if you want to arrange it on your own.
Preparations of registering your car
First thing's first, the car needs to make it through the border. If the car is imported from one of the EU member states and is in your possession for personal use, you can import it with customs relief. Personal use means you're not planning to sell it though, which in the long run might not exactly be true in case of a car. Should you change your mind and decide to sell your car later, you can, but will need to pay customs on the car in retrospect, as you've made earnings on your import. If you're importing from outside the EU, the duty is dependent on the country of origin.
Once the car is in Hungary, as a tourist you can drive it between destinations of course, the limitations of driving a foreign license plate car is a maximum of 30 days a year. Holidays usually don't exceed this one month. The rules change once you become a resident. If you've had your resident address in Hungary for over 6 months, you are required to pay taxes and that includes paying taxes on your car and taking care of abiding by Hungarian regulations on vehicles. Now there is a grey area between the two, and how on earth such rules can be enforced is a valid question. As expats in general are staying over those 6 months in Hungary, it makes sense to assume however that your initial goal is to have a registered car in the end.
You will need to acquire a bunch of documents to prove your car is eligible to be released into Hungarian circulation. But
before you jump into the process make sure you already have a tax id assigned to you and can prove your residency with your lakcímkártya as these will be required during the registration.
Steps of registering your car in Hungary
NAV has an official summary on the steps of Vehicle Registration Tax Administration Procedure in English here. In overall however it is probably much easier to have a Hungarian speaker accompany you to the different offices. Before looking at the exact process, here is a collective list of all the documents you need to collect to make it through each step.
Documents required to having your car registered:
a statement provided by the

NKH

, that the car is eligible to be released into Hungarian circulation

the foreign purchase receipt if possible, or in lack of this a foreign bilingual contract of sale (you can request an attested translation after the purchase in Hungary as well from the

National Office for Translation and Attestation

)

the original foreign traffic license

technical data sheet provided by

NKH

listing the parameters of your vehicle

in case the car was imported from outside the EU, customs paperwork and VPID
You also need to be able to present:
personal identification (passport, residence permit or certificate)

tax card or tax certificate

lakcímkártya

in case of companies: specimen signature, a certificate of incorporation not older than 30 days and a valid contract for a bank account
The step by step procedure:
1. Your first visit should be to the local NKH
You can contact their department of Road Transport to make sure where to go and acquire an appointment. Here they inspect the car to make sure it complies with the technical, transport safety, environmental and health- and safety requirements defined by law which of course will have a fee.
If they find the car roadworthy, they issue the technical data sheet of your vehicle, listing the environmental classification and the result of the official registration tax calculation. They'll also provide you with a statement whether the vehicle is eligible to be released into circulation. You should receive a sticker that proves you passed technical inspection, for which the fee is roughly 585 HUFs (1,82 EUR or 2,05 USD) and don't forget to put this on the car later!
2. Do you need to provide translation of the purchase?
In case you still have the foreign purchase receipt, you can skip this step. However if you're only in possession of the contract of sale, it is required to be available in Hungarian. If you have a bilingual contract, you can skip this part as well. However it is more common to have to acquire an attested translation at this point. This is a simple step taking only a few days, you need to visit the National Office for Translation and Attestation, and pay a fee for the translation.
3. Pay the registration tax at the Customs authorities
Unfortunately only in Hungarian, but you can search on the map for your local Customs Authority on the NAV homepage and bring all the documents listed above or you can enter the client gateway and arrange things online. Bare in mind while NKH was the one to calculate the registration tax based on technical data of the vehicle, determining the final amount is competence of NAV in the end as they might need to add duties and customs.
The main thing you do here is to pay the registration tax and road tax if applicable. Unfortunately only in Hungarian, but if you are aware of all traits of your car, you can calculate an estimate of the registration fee at regisztraciosado.hu. As the government services in general use OTP bank, it comes in handy to use their services to make the transfer instantaneous. Most Customs offices have banking possibilities on sight though. The payment is then noted in the government systems, so you can continue the process immediately.
4. You're obliged to have liability insurance
You could do this step anytime, but latest at this point. Regulations require each vehicle in circulation to have liability insurance in Hungary. Compulsory liability insurances are mutually accepted by EU member states, so if you already have one valid from within the EU, that is enough. The vehicle registration number serves as proof, but it's best if you can also provide your green card as well. If you need to get insured, you'll have to look for a company. Unfortunately not available in English, but these pages can help you convert offers of different insurance companies: kotelezobiztositas.clb.hu and netrisk.hu.
5. Visit a kormányablak to enter the vehicle into service
You'll need the bundle of documents again and visit your kormányablak. The administration has a fee of roughly 6000 HUF (18,63 EURs or 21,06 USDs) both for your traffic license (forgalmi engedély) and vehicle register card (jármű törzskönyv), for which the office will also declare the vehicle roadworthy in the Hungarian governmental systems. As it takes time to manufacture, the license plate will be sent to your address. A basic license plate costs roughly 8500 HUFs (26,4 EURs or 29,83 USDs).
6. You can now register for a Parking Permit
This of course is not an obligatory step, but can be useful if you're living in the city. For a modest regular fee, you can park your car in a determined area without paying for parking at the meter. This comes down to much cheaper, around a few thousand forints a year. You can only request this of course at the local administrative office of your resident address. You'll need to provide personal identification (passport, residence permit or certificate), your lakcímkártya, your traffic license (forgalmi engedély), and the papers of the car. The name on each of the documents needs to be exactly the same. They register your vehicle and address and will provide a sticker to mark the car with.
Car mechanics
Sooner or later you will need to visit a mechanic and unless you are driving back to your home country, this will be in Hungary. Now finding a local mechanic with English skills is no simple feat. Mechanic shops dedicated to certain brands or a franchise such as KwikFit is more likely to have English speaking staff. Alternatively you can come by local entrepreneurs through recommendations of family, workmates or expat groups. This is a better option in case you want to find a repair shop close to your area. All in all, you might need to give in and drag a Hungarian along for the process at first.
E-cars
Due to their retail price, electric cars are not yet that common in Hungary but are gaining popularity, especially in urban areas. Mechanic shops started offering hybrid and e-car services and you can find e-car communities popping up here and there. Unfortunately only in Hungarian, but you can search for all available charging stations over the country by map at e-mobi.hu.
Food
I think it's probably obvious by now, that cuisine is a vital part of the Hungarian culture and that the traditional Hungarian meal is thick with meat and is not in the least alcohol free. You're bound to get to know the different Hungarian flavors, but I'm sure you'll sometimes want to find other tastes as well. This means finding a reliable supply line for any raw materials you might need. Naturally some will be far from what you're used to either for better or worse. You can't expect to find a source of fresh sea fish as high quality as you might find in countries who actually own a shore. Especially if you're looking in more rural areas or have special dietary preferences, it's good to ask around in different communities. Look at it as a good opportunity to make acquaintances.
Tastes and ingredients of Hungarian Cuisine
Local flavors are usually strong whether it's sweet or sour. Hungarians like spicy food, but more for the sake of experiencing the taste more intensely not for it to be hot. Thus most Hungarian food is quite flavorful. Dishes can be heavy, either from meat or from cream in case of desserts. That is not to say you can't have a light traditional Hungarian meal, but the local cuisine is definitely not salad based.
One of the main ingredients used is fried onions. Not all the way, only until the onions become soft, or "glassy" as Hungarians put it. This is the base for soups, stews, among others the famous gulyás and pörkölt. Another common ingredient is paprika, dried and powdered, either sweet, hot or strong. It is used in itself, but it's primarily the ingredient to Piros Arany as well, translated "Red Gold", and gold it is. You can find paprika in various forms in seasonings to condiments. The combined taste of onions and paprika go as a trademark of Hungarian flavors, and most dishes that have a red liquid are red due to the added paprika. Salt, pepper, thyme, rosemary, cumin and various herbs and spices are also commonly used for seasoning.
When it comes to dairy products, there are a few that are unique to the area. You can find yogurts and whatnots of course, but a few more local alternatives as well. Kefir is a fermented milk drink, which is similar to buttermilk and as it happens works as a great substitute for it, because that is hard to come by here. It is the same product fermented from kefir grains in Russia or the Caucasians. Another popular product, the tejföl is mostly translated as sour cream, and I've heard it being called the Hungarian ketchup as we tend to put it on everything. It is a thick cream, and is used to condense soup, cucumber salad, it's put on dishes by itself or add sugar to make it sweet. Anything goes really.
Quark is also something we eat both sweet and sour. It is mostly translated as cottage cheese, but it is not as dry, the texture is not so lumpy either, but a bit closer to that of whipped cream. We eat it with bacon and pasta and with sugar and lemon as delicious filling for desserts. The main ingredient of the – in our opinion – world famous 'Túró Rudi' is also cottage cheese.
Last but not least, I'd like to mention a peculiar ingredient to Hungarian cuisine, one which in most cultures is associated with opium: poppy seed. The seeds are quite a crucial part of many meals, we eat grounded poppy seeds with 'hosszúmetélt', a pasta similar to the Italian tagliatelle. We fill cakes with grounded poppy seed, grounded poppy seed with sour cherry, grounded poppy seed and pumpkin. It serves as filling for one of our most popular Christmas desserts, the 'mákos bejgli' as well and it's even verbalized in one of our slang phrases, 'mákod van', meaning you're in luck . So when joining the European Union was rumored to threaten legal trade of poppy seeds, there was an extensive campaign, after which Hungary managed to reserve the right to commercially sell poppy seeds and celebrated with a 'mákos guba' feast.
This does not make Budapest the Amsterdam of Central Europe though. True, a Hungarian family stuffed on mákos bejgli after Christmas would probably not pass the drug test of the International Olympic Committee, however the most you'd notice is being a bit drowsy– which after days of three course meals and snacking on various cakes should hardly come as a surprise – aside from benefiting from the nutritious, healthy poppy seed. The opiate level is very low in the seeds themselves, it is rather found in high concentration in the pod and straw of the plant, which is not consumed in the traditional Hungarian cuisine.
If you ever have the chance, try Hungarian cooking at a locals home first. You may be familiar with some of them – don't be surprised if they taste nothing like what you've experienced before. Most Hungarians get quite upset when they see what sort of "goulash" is offered abroad.
Typical Hungarian dishes
Everyone has heard of goulash even before coming to Hungary, but be prepared to expand that knowledge with a whole line of meals. Whatever the occasion, there is definitely a historical Hungarian meal to go with it.
Soups that are actually stew or seem to be desserts
Though you will mostly find them under soups in restaurants, and they do translate as soup, the most well-known Hungarian first courses are actually stews. Even Hungarians might find it challenging to dine through a meal where a copious gulyás was only the first dish. If you're thinking of seconds, it's best to check with the waiter how hearty the soup is and what's the portion.
Gulyás
The word 'gulyás' actually means cattle shepherd in Hungarian. As they were the ones to commonly make the gulyás stew, the name stuck. Gulyás is meant to be consumed as a main dish with bread, the main ingredients being meat, stock, vegetables and occasionally noodles. Traditionally gulyás starts with the classic onion paprika combo, is made with beef and a slow cook always benefits the stew. The original way to prepare it is during a 'bográcsolás', but of course we would use pots in a kitchen in everyday life.
Jókai bableves
The name giver of this soup is a famous Hungarian writer and well renowned foodie of his era from the 19th century: Jókai Mór. He never denied his passion for gastronomy, as in his own words "..the fire of love's altar might die down, but the seduction of the stove is eternal. Every plate is the declaration of love, or its opposite: a quiet divorce". He included many food preparation descriptions in his novels and thoroughly enjoyed culinary experiences.
According to an anecdote, this dish was his favorite meal, a bean soup with a few modifications by his wife, which later became inspiration for the Jókai bableves recipe by the very same Gundel Károly, who we can thank for Gundel palacsinta.
An extract from one of Jókais novels describes Hungarian Cuisine as follows: "The secret of the Hungarian culinary art is not only in the delicious creativity, but that you can serve the dishes one after the other so tastefully, that you just desire the next one, and when you think you are full, yet another dish is served that makes you think: "I do have to eat from this!"
Despite the various modifications to the original, Jókai bableves stays true to the writers taste and is quite meat-heavy and fat laden. The main flavor is granted by beans, smoked trotters, and sausages, while adding vegetables and condensing with our beloved tejföl. The Jókai bean soup is very flavorful and well recommended, all you'll ever crave after a long cold winter day outside. Just make sure not to order it on a date or before spending your evening in polite company. If you know what I mean..
Halászlé
The fisherman's soup stew is quite popular around Christmas time, and was originally prepared in 'bogrács' by fishermen along the Tisza and Danube rivers. Traditionally it is made from a mix of four freshly caught fish: perch, pike, carp and catfish. The dish is based on finding the perfect balance between onion, fish and paprika. To achieve this, it is key to prepare a stock from the head, fins, tail and spine before cooking the filet. In some areas they condense it by adding, yes, you've guessed it: tejföl! It is served with bread and is well accompanied by 'fröccs'.
Gyümölcsleves, meggyleves
There is an issue with these soups as well, though they are not stews, theoretically or otherwise, I can assure you. However they are sweet, which makes the whole world wonder why Hungarians eat them before meals as opposed to as dessert. Both are seasonal in the summer, when it's hot and such cold soups are much appreciated. Gyümölcsleves literally translates to fruit soup, while meggyleves is sour cherry soup. Both are known to be condensed, mostly with cream (sorry, tejföl), though sour cherry meggyleves will still taste more sour then gyümölcsleves, obviously.
Pörkölt vs paprikás
Pörkölt is on many occasions defined as a soup by foreigners which is something Hungarians will argue. We eat pörkölt as a main dish and you need some garnish to serve it with. Traditionally that is either 'galuska' (quick and simple dumplings) or 'tarhonya' (sort of pasta pellets), but if you feel rebellious and serve it with pasta or rice, we'll forgive you. Pörkölt itself is quite flavorful, the main taste provided by paprika, peppers and the meat of course, which is traditionally pork, but you can make it with beef ('marhapörkölt') or chicken ('csirkepörkölt') as well.
For determined culinary experts only: 'csirkepörkölt' is similar to 'csirke paprikás' (chicken paprikash), but the preparation is not exactly the same. Let's put it this way: if it's been condensed with tejföl, and the meat hasn't been cubed up, then there is a 70% certainty it's csirkepaprikás. ☺
Traditional street food
You're bound to visit at least one festival or fair while in Hungary, where you'll definitely run into a few traditional street food options. Aside from finding handcraft hamburgers, palacsinta (pancakes) and kebab places in the cities or beaches, you'll also find some local inventions worth trying.
Lángos and Töki Pompos
Both are popular street and fair foods that you may easily come across in Hungary. I've heard them both called the "Hungarian pizza", but Töki Pompos comes much closer to that then Lángos. The latter is a deep fried dough, mostly eaten by simply sprinkling salt on it or rubbed with garlic, perhaps with cheese and tejföl (yes, we put it on this too). Actually any combination of the above goes. Aside from fairs, it's also native to any fresh water beach, so you'll find it all over lake Balaton.
Töki Pompos, also called langalló in some areas, comes closer to bread and pizza. Actually one Hungarian synonym for it is 'kenyérlángos' translated as "bread lángos", as it was originally prepared from leftover bread dough. The taste is much different from pizza though. First of all it's the same thickness all the way making even American pizza seem thin. Second, we don't use tomato sauce. What do we use then, you ask? Tejföl, of course! After that we spray it with thinly sliced red onion, sausage slices, bacon and a bit of cheese and put it in the oven. Of course fairs serve it with all sorts of toppings, which usually include a vegetarian one as well.
Kürtőskalács
Kürtőskalács is a spit cake with a controversial origin, however it's one of the most easily recognizable sweets found on most fairs and festivals in the region. The English translation "chimney cake" refers to the shape of the prepared kürtőskalács, as it much resembles a stovepipe once it's done. Basically we spin a strip from sweet yeast dough, wrap it around the spit, roll it in sugar and roast it over charcoal until the surface is golden brown and the sugar caramelizes. While already tasteful, it can be rolled in walnuts, coconut and other ingredients for added flavor. You'll never forget the smell.
Things that can be vegetarian
The most popular traditional dishes from Hungarian cuisine are not kind to vegetarians, though many of them now have meatless versions on the market. But that isn't to say Hungarians never came up with anything what we'd now consider vegetarian. After all meat was expensive and not easy to come by in every season, so common folk would actually have pottages and stews quite often.
If you're weighing your breakfast options, padlizsánkrém (mashed eggplant cream) or kőrözött (cottage cheese flavored with sweet paprika, onions and cumin) spread on a slice of bread is something to try. In case you'd like something warm, you can prepare some bundáskenyér. It literally translates to 'fur coated bread', it's a dish similar to French toast and very quick and easy to make. Pastas are usually an option worth exploring for dinner, though for some reason most vegetarian pasta options in Hungarian cuisine are sweet. We eat pasta with minced walnut or minced poppy seeds, both simple and tasty. However stay clear of pasta with cottage cheese! That's 'túrós csusza' and it most probably comes with bacon on top.
I've selected a few traditional Hungarian as well as vegetarian main dishes below, see if you'd like to try them out! Additionally, there are a number of traditional sweet main dishes you could try, that don't include meat at all.
Lecsó
The ambassador of vegetarian-traditional Hungarian meals, we've finally arrived to a dish with an originally meatless version: lecsó. It's a pepper and tomato ragout, somewhat similar to the french ratatouille, if you're bent on finding a comparison. Once made from leftover tomatoes and pepper to put them to good use before they go bad, the simple version could also be stored away in jars for wintertime. If you want to try yourself at Hungarian cooking, this is a good recipe to start with, it's fairly easy and delicious, making cooking quite rewarding. In itself it's a light meal, so you can have it for lunch with bread or make it a main dinner course by adding rice as garnish. If you feel like making it more hearty, feel free to add sausages, bacons or eggs, those are traditional versions as well – though leaving behind vegetarianism.
Paprikáskrumpli
A simple, yet delicious dish, that word to word translates as 'potato paprika'. And with that you basically know the recipe as well. It can be prepared by adding sausage slices, but feel free to have it meat free as well. Traditionally it is a peasant dish, a sort of potato stew with a strong red paprika flavor prepared in what else then a bogrács, but of course we use a pot nowadays. It's consumed with bread, cucumber salad or 'kovászos uborka' (fermented cucumber).
Gombapörkölt and gombapaprikás
This one is fairly simple. When preparing pörkölt or paprikás, you can traditionally substitute meat with mushrooms and compliment it with some marjoram for flavoring. Both meals go great with 'nokedli', a Hungarian dumpling quick and easy to make.
Főzelék
Főzelék is the Hungarian word for pottage and there are a number of traditional recipes out there. Hungarian grandmothers would make pottage from beans, green beans, peas, yellow peas, potatoes, pumpkin, sorrel, spinach, lentil, and cabbage among others. Of course they were mostly served with something like a fasirt (Hungarian meatball), but you can always substitute that, or try them with fried eggs instead.
Sweet main dishes
Not all meals that come from a Hungarian kitchen start with roasting onions and adding paprika. There are quite a number of sweet meals as well. Being sweet, it can be argued whether these dishes are main meals, and you will more often than not find them under desserts in restaurants, in which case probably a smaller portion is served. However especially in families with children, pasta with ground walnuts or ground poppy seeds for example can very well be served as the main course. 
Vargabéles
This is quite an easy recipe to make, so it's again a good opportunity to try your talents at Hungarian recipes. Vargabéles is a type of pastry or pie mainly consisting of noodles and cottage cheese. It's common to add raisins, or sprinkle sugar on top, but if you're feeling particularly gluttonous, try preparing some vanilla cream to go with it.
Császármorzsa
A sort of sweet crepe shredded to pieces, császármorzsa requires only a bit of pre-preparation and is also a delicious meal. It's often served by itself, as the pastry already is sweet, but feel free to add sugar or different jams. Hungarians mostly prefer apricot, peach or blueberry.
Mákos guba
One of our meals prepared with poppy seeds. Mákos guba is basically a method to get rid of dried leftover kifli, a type of yeast roll in a crescent shape. Add fine ground poppy seeds to the kifli pieces and boil them in milk and sugar. Quick, easy, delicious, feel free to add honey if you wish.
Gombóc, nudli and derelye
All of these are potato-dough based and once boiled, covered in fried breadcrumbs. Fillings and forms vary though. A great meal for kids, you can most certainly find one to your liking. Gombóc means the round ball like shape, so this very word is used for a scoop of ice cream, as well as these dumplings. The most well known are the szilvásgombóc, plum filled dumplings, rarely you can come across barackosgombóc, which are apricot filled, but the second well known is definitely túrógombóc.
This is prepared a bit differently, the túró (cottage cheese) is already mixed in the dough which as an exception excludes potatoes. Then boil and roll in breadcrumbs as usual. Mix some tejföl with sugar and pour it on the fresh túrógombóc, it is delicious! Nudli was mostly made from leftover szilvásgombóc dough. In this case, you don't form a ball, but just make some finger sized rolls. You can eat it with sugar, some prefer to add marmalade with it. And last but not least, derelye is already filled with marmalade, mostly something sour. This would be cooked after the plum season was over, but you already had plum jam available. It is shaped a bit similar to a ravioli, but it's sweet. It can also be filled with cottage cheese or poppy seeds.
Derelye has an other name as well: barátfüle. According to an anecdote this is actually a translation accident, but even though we know the error, the name stuck. Hungary has been ruled by Habsburgs from Austria for a time, so the wave of nationalism at the beginning of the 19th century brought about a wave of translating everything to Hungarian from the official german. The family Freund also wanted to translate the menu in their restaurant. However the Hungarian translator wasn't really fluent in german, so he translated 'Freunds gefüllte Tasche' (Freunds filled packet) partially to a similar sounding Hungarian word: barátfüle (ear of a friend). Since the shape does resemble an auricle, it seemed a proper translation to most.
Palacsinta
Palacsinta is the Hungarian word for pancakes, though the Hungarian version unlike the american is quite thin and light. It is a popular "street food" to sell on beaches, which makes the palacsinta a regular around lake Balaton. It's mostly served with cinnamon, cocoa, cottage cheese, peach jam and ground walnuts, but of course the varieties to fillings are endless. There are two palacsinta recipes though, that are quite famous and you can commonly come across them in restaurants.
One is the Gundel palacsinta, carrying the name of the very same Gundel Károly to whom the popularity of Jókai bableves is to be thanked. He was a kind of a polymath in the first half of the 19th century. A businessman, restaurant leader – the Gundel restaurant he founded is one of the most prestigious restaurants in Budapest even today – , writer of culinary works among others, he was a known figure of Budapest art life and a friend to many artists.
The recipe for the Gundel pancake supposedly comes from the wife of writer Márai Sándor. The couple held a banquette after their wedding in the Gundel restaurant, where the wife also arranged to serve the pancakes according to her families recipe. Gundel Károly liked it so much, that he included it in the restaurants menu as Márai pancakes. The couple emigrated at the early years of communism in Hungary due to political reasons, and the recipe needed to be renamed to Gundel pancakes to keep it around.
The original recipe is only known to the restaurant, however a popular version is prepared in other restaurants and households based on seventy years of consensus. The Gundel prepares it with ground walnuts, raisins, and rum filling, and serves it flambéed in a dark chocolate sauce made with egg yolks, heavy cream and cocoa. A simpler version can be expected outside the Gundel.
The other quite famous pancake recipe is actually not sweet at all and is filled with pörkölt. It is called Hortobágyi húsos palacsinta or simply Hortobágyi palacsinta, though it has nothing to do with the Hortobágy, the name is simply a marketing trick by the chef who created the recipe for the 1958 Brussels World Fair. The pancakes in this case are left a bit thicker and only lightly fried. These are then filled with minced meat from any pörkölt, though beef is the most common variety and folded. The sauce of the pörkölt is then condensed with tejföl then poured on the pancakes which you put in the preheated oven for a few minutes. When served, add a bit of tejföl and parsley.
Sweets and desserts
Túró Rudi
Túró rudi is what every Hungarian believes should be a globally beloved dessert. It's been on the market since 1968 and is a sort of cottage cheese stick in a thin chocolate coating. 'Rudi' in the name originates from 'rúd', which in Hungarian means bar. There is also a made up joke name: Túró Rudolf (Cottage Cheese Rudolph). There are similar desserts in Russia, though the Túró Rudi is thinner, and a bit different in taste. Marketing scheme came up with the distinctive red-polka dots of the Piros Pöttyös (Red Dotted) brand, and is the main brand Hungarians consume.
Somlói galuska
Somlói galuska is sometimes known as Hungarian trifle and is a recipe created for the world exhibition of 1958 in Brussels by a Hungarian chef. Somlói galuska ("noodles from somló") is prepared from three different flavored sponge cakes, plain, walnut and cocoa. Pour chocolate sauce, pastry cream with walnuts, raisins and add whipped cream when serving on top! Traditionally you add rum to the pastry cream and syrup, and trust me, that is the way you'd want it! The sponge cakes soak up the various liquids, making it a mix of flavors that melt on your lips.
Hungary's various birthday cakes
If you happen to be in Hungary around the 20th of August, be prepared for a line of celebratory events, among which the countries birthday cake is also chosen. Winning contestant recipes of previous years can be tried all over Hungary's confectionaries all year long, so keep an eye out for the little Hungarian flag in cakes such as the "Szilvagombóc torta" or "Őrség zöld aranya".
Alcohol
Drinks are a vital part of Hungarian culture and this means a huge selection of various alcoholic drinks are available. Beer, wine, short drinks, you name it, Hungarians have a culture and proud market. You'll probably hear this saying after a few night outs in Hungary: "sörre bor mindenkor, borra sör, meggyötör." Loosely translated it means, "beer before wine is always fine, but wine before beer will make you squeal". Words to live by.
An other Hungarian saying praises the positive effects of regular alcohol consumption on health, claiming that it's "medication in small bits, but medicine in large amounts". You should note the little rules of toasting, and be prepared that your Hungarian company will have a great time hearing you trying to tipsily pronounce 'egészségedre' for the first time. So let's see what major alcoholic drinks and mixes are there.
Beer
Beer was a basic drink even before, and then came the handicraft beers. Especially Budapest has bars and shops dedicated to handicraft beers, and you can find a line of Hungarian handicraft breweries well worth noting. Szent András is a tried favorite of mine and I'd especially point the attention of Italian expats towards Hedons products named after Johnny and Charlie Firpo – two characters from a Bud Spencer and Terence Hill movie. The pairs movies have a huge fan base in Hungary, but that is another tale to tell. Beer is drunk in pohár (glass of 2-3 deciliters) or korsó (beer mug of about half a liter), where exact capacities might vary according to who produced the glasses. If you're looking for more classical tastes, Soproni is a local name with a notable IPA. Arany Ászok is a common brand you can find all over Hungary in tap as well.
Whenever you go out with Hungarians and drink beer together, there is one thing to note. After the failed revolution of 1848/49 Hungarians vowed not to toast with beer for 150 years, as the "oppressing" Austrians favored and celebrated with that drink. The 150 years are only just recently up, so you may still run into Hungarians who don't clink their mugs out of habit or respect.
Wine
I've already mentioned the tradition of szüret, so you can imagine where grape harvest is such a festivity there is bound to be a wine culture. Hungary traditionally has 22 wine regions, however they frequently unite for economical and marketing purposes and there is a tendency to use these broader region names: Balaton, Pannon, Duna, Eger, Tokaj, and North Transdanubia region. Hungarian wines and tastes are quite versatile and flexible. From dry Muscat and Pinot Noir to native grapes Furmint, Hárslevelű, Járdovány and classic sweet Tokaji you have a wide breadth of flavors and styles. This of course is quite a lot to dive into, but for any wine lovers out there, finding a local wine bar on Hungarianwines.eu can be a great starting point, but the same website explains about local grape varieties all the way to listing upcoming wine tastings and other events.
Traditionally one of the most well-known Hungarian wines abroad is Egri bikavér (bull's blood of Eger). Bikavér is an earthy, dry red wine, that received its name based on one of the legends of the siege of Eger by the Ottoman forces in 1552. Hungarian defenders – including women of Eger – against all odds resisted the Turks until they finally were forced to leave and could only explain the Hungarians strength and persistence concluding that bulls blood must have been mixed to their wine.
Another famous blend is Tokaji Aszú, a Hungarian sweet dessert wine balanced with a fresh acidity. Originating from the wine region of Tokaj, the sugar content is classified according to the same puttony measurement I mentioned when explaining about szüret. The scale ranges from three to six, the higher the sweeter!
Now when going out and drinking tap, you'll of course find more common wines to choose from. Most places serve a few white (Irsai Olivér, Olaszrizling, Muskotály, Szürkebarát, Furmint, Cserszegi Fűszeres or Juhfark) and red wines (Merlot, Pinot Noir, Kékfrankos, Villányi, Kadarka, Portugieser) and perhaps one rose. Feel free to ask whether it's dry or sweet, Hungarians will love making recommendations.
In case you're buying a bottle, you'll be on the lookout for certain winery brands. A common and very widespread franchise is the Varga winery, which makes for an economical price and a medium quality product. Good enough to drink, but not the best gift for a wine enthusiast. If you want to go a bit out of your way, but stay affordable, the Gere, Bock, Kreinbacher or Koch wineries are worth to experiment with.
Once the Advent season kicks in, you'll be mesmerized by the smell of mulled wine on any corner of a Christmas fair. It's quite a popular drink come wintertime, also available in bars and pubs, while most Hungarian house parties will make some at home as well – a perfect occasion for a difference of opinion on how to make the best mulled wine.
Pálinka
Hungary's traditional fruit brandy is called pálinka, and you'll find it in every bar, supermarket, even in songs encouraging the plum tree to grow, so we can have pálinka or declaring love to pálinka in the Pálinka Dal – you'll definitely hear this at one point when Hungarians start to sing during a night out. It is drunk in 2 cl or 4 cl shots and is quite strong, around 40-45% with a rich fruity flavor. Quality has quite a range from mass produced, to artisanal and even home made.
Distilling pálinka for home consumption has a long tradition and is quite legal, though should you not have the equipment home, distilleries are also commonly found where you can take your own grown fruit and receive your pálinka some time later. Pálinka can be made of almost any fruit, the most common are plum, cherry, sour cherry, peach, pear, pomace, but I've also tried walnut even poppy seed pálinka and it was delicious. Apricot is usually the sweetest, and if that's what you like, look for "mézes" in the title, that means the pálinka has added honey in it.
Rézangyal and Panyolai are common brands available both in pubs and on the shelves, but are sort of the same as Villányi under the wineries. I'd recommend experimenting with Zsindelyes, Pannonhalmi or Bolyhos, which are still affordable with a good quality. And if you're really hooked, go for Bestillo, Agárdi, Gyulai or Magna Pálinka.
The best you can do however is try házi pálinka (home made pálinka) or "házi pálesz" for short. Of course the quality varies quite a bit, but it also depicts the brewer and grower of the fruits. A person with good taste will demand to brew a good pálinka as well. Since only brewing for home consumption is legal, to try HP (házi pálinka), you'll need to make friends with the locals. On occasion, some primary producers will sell pálinka at their market stalls, though that in itself is actually illegal.
Házi pálinka is not that difficult to come by though, it's not something hidden away for once a decade celebratory events. The bottle will emerge quite easily after a relationship is established and you'll also see it come up in the most unusual social occasions as well. It's been known to be recommended to cure illnesses from cold to sore throat to matters of the heart. Clinking your glasses and maintaining eye contact is a must with pálinka as well. However most Hungarians will also throw the shot back, and slam the empty glass down on the table as the liquid tingles their throat.
Unicum
You could say Unicum is the Hungarian Jagermaister, though the taste is recognizably different. As an herbal liqueur, it has a similar bitter flavor and categorizes as a digestive. The liqueur is produced by the Zwack family company and has become one of the national symbols of Hungary. According to tales, the original recipe was created as an aid for indigestion by Dr. József Zwack, Royal Physician to the Imperial Court in 1790.
The company was founded only in 1840 after receiving the royal seal of approval for the drink and the brand quickly became a significant distillery. They produced a variety of liqueurs aside from Unicum and continued to thrive until the Second World War, when unfortunately the factory was destroyed and after which the communist regime nationalized the company. The majority of the Zwack family escaped to the U.S. and left a fake recipe for the Unicum to be produced by the communist regime for the next forty years.
The family members to remain in Hungary escaped to Italy in the 50's and were able to continue producing Unicum under the family name there. After the fall of communism, the family managed to buy back the company from the Hungarian State and revive the original Unicum. The recipe is still only known to a few family members. Their factory can be found in Budapest where tours are available and include a tasting at the end.
Unicum is believed to have medicinal properties – portrayed by the classic red cross of the logo – and though technically a digestive, it is mostly drank in shots and is quite common in bars. Zwack however has other notable products as well. For those who are not fond of the bitter taste of Unicum, Unicum Next or Unicum Szilva with a hint of plum flavor can be more to their liking and the brand has also promoted various cocktails based on their products.
They have another similarly popular herbal liqueur, the St. Hubertus (affectionately called "Hubi") with a lighter flavor then Unicum. They also have a line of vodka based beverages, called the Kalinka products, as well as experimenting with pálinka under Zwack Sándor Nemes Pálinka, Fütyülős and Hírös Kecskeméti products.
Popular mixes
Now you won't necessarily find these among the drink offers, but there are a few traditional and not so traditional mixes that Hungarian drinking culture offers. Of course you'll find cocktails, cocktail bars even with the internationally favorite drinks as well.
Fröccs
The oldest one in the book is fröccs. This is basically a spritzer of soda water and wine and it comes in over a dozen varieties based on the different wine-water proportions. The name of each version is quite creative, but you'll be forgiven if you use a cheat sheet or only manage to say the proportion you'd like the first few times.
Hungarians most commonly order kisfröccs, nagy fröccs, viceházmester or házmester, but creativity has created a line of additional names, such as the sportfröccs. Here you add 1 dl wine to 4 dl water. It's important that wine comes second as wine upgrades water, but water would downgrade the wine. Most creative mixers were of course artist. One well known fröccs is the Krúdy fröccs invented by Hungarian writer Krúdy Gyula. He liked to mix 9 dl wine with 1 dl water, because – as he would put it – water in this amount makes wine laugh.
Some fröccs "cocktails" include syrup as well, the very same ones Hungarians use to create "szörp" (syrup watered down resulting in a refreshing sweet non alcoholic drink). Macifröccs ("teddy fröccs") compliments red wine with raspberry szörp while jegesmedve ("polar bear") mixes white wine with elderflower szörp. Should you need a creative method to beat the summer heat, there is nothing better than a fröccs!
VBK
VBK is an abbreviation of Vörös Boros Kóla = Red Wine Coke. And that's all there is to the recipe. The bartender will most likely ask if you have a preference for proportions, which is commonly 1:2 or 2:3. While not the most original recipe, it's a tried and true favorite of any teenager who learned to drink in Hungary.
Sarki Fény
Sarki Fény (Northern lights) or Fény (Light) for short is a creative way to cheat your senses and very quickly pick up the pace of any party. Instead of water, you fill a soda siphon with vodka, then pour it from the siphon on some syrup, commonly raspberry. The result is a flavorful bubbly glass of about four vodka shots that you throw back in one go. Sweet and efficient.
Food supplies
Whether you just decided to cook yourself or have special preferences regarding your food production, you will find a bunch of stores and chains operating all over Hungary. Some bigger stores will have a section dedicated for basic vegan, vegetarian, organic products and most likely will include international products even in case they don't have an ethnic section. A dedicated section is not typical to local stores, the products, if supplied, are more likely to be added to the relevant parts of the store same as in the case of dietary products. In case you require a wider selection, you'll need to do a bit of research in your area. You're bound to have a market in decent proximity, there are different shops dedicated to different dietary preferences or ethnic food and I'll be listing online delivery possibilities as well.
Cooking for yourself:
Going out:
Markets
Markets are held on Saturdays mostly from 8 am to 12 am in almost every settlement from villages to the capital. The more urban the wider the service hours will be. Budapest has multiple markets operated by the Hall and Market Management that often reside in historical halls. These markets will be additionally open from 8 am to 5 pm on workdays and you can always check their homepage for holiday opening times. If not in a dedicated market hall, they might be held in squares or parking lots, locals or the government administrative office and homepage should be able to point you in the correct direction.
'Őstermelő' = primary producer
Primary producers more often than not operate their booths in a separate area of each market – unless it's an all primary producer market or a smaller general one. Buying from primary producers only guarantees you will support a local producer. If you have certain preferences regarding the production, feel free to ask at the booth. One of the reasons why buying from primary producers is appealing is the direct relationship. The person you're buying from will be able to tell you about production, will most likely have tasted and used the products as well, is probably able to take an order, let you know of future predictions for their grown food and is happy to form a relationship and allow you to get to know them.
Organic, Bio and GMO
In most English speaking cultures these first two are synonyms. In Hungarian however there is a slight difference. 'Organikus' describes the organic method of production, while 'bio' indicates the certification received in regards from Biokontroll Hungária or Hungária Öko Garancia. Both are official companies operating under NEBIH (National Food Chain Safety Office (NFCSO).There is plenty of organic produced food out there for which certification was not requested for though. To make the terminology more unclear, the two terms are frequently used as a kind of catchphrase for marketing purposes without the production ever having been inspected. Only the misuse of the actual certificates is penalized. So make sure to look for the certification rather than making assumptions based on the naming or product description. Aside from the aforementioned Biokontroll Hungária and Hungária Öko Garancia certificates, in stores you can also note NÉBIHs own certificate for 'GMO mentes' (GMO exempt) products.
That being said, there are plenty of primary producers out there embracing organic and gmo exempt production. There is no sure way to know an organic producer on the market though, you'll have to ask. Certain places hold weekly 'bio piac' (bio market) events, such as Szimpla market or the Mom Bio Piac, note however that some of the booths might "just" be primary producers. It's best to make sure. These bio piac are also already quite popular, which makes for higher prices.
Multiple organic producers have opened up to the public directly and operate homepages as well as delivery services. Such organic farms are called 'biokert'. You can have a weekly organic basket prepared by Zsámboki biokert for example either to be picked up by yourself or delivered by bike. Molnár Biokert does not have a homepage, but feel free to contact them via Facebook or visit them in person for an order. Try searching for biokert in your area and see what's closest!
Aside from biokert and biopiac possibilities, you can also find dedicated organic shops, called 'bioüzlet'. These collect organic produced goods from different sources that often overlap with the ones listed above. One recommended example is Bio ABC found in the 5th district of the capital, or if you're specifically looking for meat, try Mészársteak húsbolt in the 12th or for some top notch aussie beef, the Steak Shop in Central Market Hall. Such shops sometimes only operate online, like nekedterem.hu or both online and having a physical shop, like Szatyorbolt. Taking the next steps, you can even explore possibilities of hiring someone to produce for you through Fotelgazda.hu or focus simply on chicken and eggs at Youtyúk.
Ethnic
There are a number of products not developed here in Hungary that you might miss and in some cases even Hungarians would want to get their hands on. I have collected a few tips for you, but bare in mind it is merely a collection of actual possibilities. I have no way of being sure you'll find what you're looking for in either one of these places. However it would serve as a good starting point even if you don't. They might be able to order it for you, they might point you to another source. When it comes to such things, you have to get used to asking, researching and making contacts, probably making some friends along the way too.
How to start the ingredient hunt
Now it's not likely you'll find a shop per nation in every city, so you might need to be smart about this. First of all, having it delivered from your original source – presumably your home country – is the best. Tried and true. If you really need to find a local supplier, you can try international and ethnic sections of larger supermarkets. When it comes to a great buffalo mozzarella or Angus beef though, you might need to browse a few dairy and meat shops before you find one who has what you're looking for.
So, how to start tracking down anything and preferably not having to go to five different stores for seven ingredients? Generally a good place to start searching is Culinaris, an international food store with quite a wide selection in basically any cuisine considering they haven't specialized to any region. They have multiple shops in Budapest but have a webshop as well, so you can have it delivered anywhere.
If you've depleted the options I'm about to list below as well, try widening your range. Many Mediterranean shops will have an Asian section, and while you might not necessarily find grapes leaves in the Greek store, you could come across them in a Middle Eastern shop. And if push comes to shove: be creative with substitution. Alternatively you could also go out to some of the ethnic restaurants of Budapest.
Mediterranean
Not that far, however already far enough to miss a few things, right? You're in luck. Since Mediterranean cuisines are well known and ingredients sought after by locals as well, a higher demand bred a wide range of possibilities. Gusti.hu, a webshop worth checking, is dedicated to bringing basic Mediterranean products to Hungarian households, but feel free to check out Deliziagourmet as well either online or in their shop. There is a buffalo farm near Mezőtúr – the cheesemaker supposedly comes from Battipaglia – that distributes ricotta and mozzarella di bufala to a variety of stores. In case none of the shops are near your area, they usually are open to delivering to proposed shops to widen their collaboration. For Italians craving some home sweets, go check out Gastronomia da Nandin 1859. A nice selection of French and even Swiss cheese can be found in A Sajtos booth at the Fény utcai piac and to go with it, browse from a decent selection of olive oils from the shop of Igazi Oliva.
Halal and kosher
Hungarians are quite the pork consumers. However thanks to local Jewish communities and due to the distinctive Ottoman influence on our history, most locals are well aware of the very basic halal as well as kosher requirements. Making a difference between them and knowing the fine details should not be expected though.
Additional to Kashmir Bazar in the 8th district of the capital, the Dubai Szupermarket, the Turul Török Élelmiszerbolt and the Troya Török Élelmiszer Üzlet are a good start. For those of you in search of kosher food, the Kosher-shop can help you out in general, but if you're strolling around the Jewish quarter of Budapest, make sure to stop by the Kosher Piac.
And for the sweet tooth's out there: Fröhlich confectionary is close by to serve kosher delicacies while Iran cukrázda serves super delicious pastries.
Indian
There are a few dedicated Indian shops in Budapest, most of them have a webshop and deal in other products aside from food. Among these is Kohinoor Bazar, Szép kis India and Masala Market. Serving Middle Eastern products as well, Kashmir Bazar in the 8th district of the capital can help you out with Indian ingredients.
Asian
There are a number of different Asian stores in urban areas, selling anything from food to electronics. Even though Hungarians commonly refer to them as 'kínai', that's basically a slang umbrella term for any store with products from the Far East at extremely economical prices. In case you haven't found what you're looking for there, Ázsia bt. can be a good second option where you can shop online. DunaPanda also has a wide range of products. And in case you're in the market for Chinese herbs, HD Gardener might be able to help you out.
Odd ones out
For historical reasons, Hungary still has a decent Russian minority in certain areas and as such, Budapest offers multiple Russian stores as well. One good place for Russian caviar would be Arbat – Gurmans Orosz specialitások or CMAK, which also has a webshop.
During my research I also came across a business providing home delivery of British consumer goods in Hungary. Feel free to check out The British Pantry for your missed biscuits! FYI: they also provide a moderate section of US products.
Dietary
Unfortunately when it comes to special dietary needs and preferences you won't find a wide variety, and you definitely won't find cheap prices. The good news is that having access to paleo or gluten free products is becoming more and more important to locals as well, and things are looking up in comparison.
In general, you can try checking your options at a local drug store, multinational supermarket stores and international food stores such as the above mentioned Culinaris. These diets are not equally known throughout the country and you'll find more aware locals as well as more prepared shops in urban areas.
When on the hunt for gluten free products, the word you'll be looking for is 'gluténmentes' ("gluten free"), often shortened to g.m. on hand written menus. Bakery products are the easiest to come by and you can find gluten free pastries in many international supermarkets. Free – a gluténmentes pékség is a dedicated gluten free bakery in Budapest's 5th district. Such specialization is rare though and you're more likely to find general dietary stores, such as Diéta Life Market & Food Bar, which is a good place to shop for other dietary products as well.
A lactose intolerant diet is a bit easier explained and thankfully you can find almond and coconut milk as well as lactose free yogurt products in most stores now. The expression in Hungarian is 'laktózmentes', shortened to l.m. when needed.
Glucose free diets are the most well known in Hungary and even a confectionary in the most rural part of the country would sell sugar free cakes. The term you should watch out for is 'cukormentes' (sugar free).
Life Hacks
There will always be a few things in a foreign land you can't exactly prepare for and a few tricks that can make your life easier even when bigger issues are already dealt with. I've collected some topics I could think of, where you might need a hand, or might find it useful to at least hear about a concept before you run into it.
Translating Hungarian websites
Unfortunately not every Hungarian content is available in English, even in case of governmental websites. Even if some partly are translated, you might want to look at the Hungarian content for a deeper insight. Of course the most precise translation or summary can't be acquired without a Hungarian speakers help. But if you're using Chrome, it's possible to add Google Translate as an extension to your browser.. That way you won't have to manually copy paste sections of a text each time you want it translated.
Those of you who've already tried google translating any Hungarian text know that it's better than nothing, but it leaves much room for improvement. But what if you only want to find the address of a certain shop? Or just navigate to the webshop? You don't even need to switch languages for that, these are the basic Hungarian expressions you can find on most websites:
'Kezdőoldal' or 'Főoldal' – Main Page, aka Home
'Rólunk' or 'Rólam' – About us or About me
'Kapcsolat' or 'elérhetőség' – Contact
'Üzlet' – Shops
'Nyitvatartás' – Opening hours
'Webáruház' or 'Áruház' – Webshop
'Karrier' or 'Állásajánlatok' – Career
'Bejelentkezés' – Log in
'Regisztráció' – Register
'Kosárba' – Add to cart
'Keresés' – Search
'Rendben' – ok
'Megrendelem' – order
Paying utility bills
Whether you have your own place or rent a flat, the bills need to be payed. There is of course more then one way to skin a cat, so you can make sure there's one for your lifestyle as well.
"Yellow" checks
This is sort of the archaic way to do it, but you might be forced to do so when you start out fresh with a new sublet. For each payment a yellow colored bill is printed, which in Hungarian is called 'csekk'. These are sent to the paying address by mail, thus it is usually how sublets will receive them without the landlord needing to be involved. The csekk should be payed for by the deadline printed on it, though payment will be accepted afterwards as well.
You can collect multiple csekks or just go one by one. Payment can be done at Magyar Posta post offices at cashiers marked with 'csekkbefizetés'. In some offices you'll also find a machine so you don't have to stand in line for the cashier, the advantage of these is that they have an English language option. Such machines are sometimes also found in supermarkets, though both are quite rare.
Whether you pay at the cashier or via the machine, the csekk itself will need to be inserted into a slot and "scanned", so it is important not to damage it. Theoretically you shouldn't fold them, though this is neglected on many occasions by Hungarians as well. However, whatever you do,
don't separate the perforated part. As the csekk needs to be intact when scanned, one with a partially separated perforation is not possible to process.
If you're paying multiple csekks, you can do it in one added sum. As always, the staff will appreciate exact change, and in case you wish to pay via bank card, they'll most likely inform you that it will be processed as "cash withdrawal". In all cases, wait for the person behind the cashier to provide you your csekk stubbs. You'll notice the date of payment is printed on all of these, so you can prove later when and which bill you've paid for. Make sure to store these away.
Through each provider
There are multiple ways to pay online. The basic is to arrange an online account with each services provider and pay through their websites one after the other. This is less time than standing in line at the Posta, but you can still do better. If you like to use Apps, most service providers offer you one, especially phone and internet service providers.
Most of such Apps and online services will use OTP banks payment platform though, where you might run into an issue with foreign bank card payment. Should you be working in Hungary, you need to have an online bank account to receive payment anyway, so you should have a card to go with it and help you out in this case. Otherwise, you're likely to have at least one provider, where you will run into this issue.
Paying on one platform
Instead of paying provider by provider, you have the possibility to resolve payment for all your bills in one platform, similar to paying the yellow csekks, but online. One simple way to go about it is to arrange a bank transfer one by one through your banks platform (provided you have a bank with an English language option). Each csekk states the recipient bank account, though you will need to add your membership or subscription name / ID and name in the comment section, so the provider can identify your payment. The advantage is that you can set up regular payments through your banks platform, however if you're not paying a regular fee, you'll be forced to add each transaction manually. Usually paying via bank transfer is only done for bills that can't be completed with the following methods.
Díjnet is an electronic bill presentment page where you can arrange all your payments to the providers Díjnet is in contract with. So first of all, check if all your providers or at least the majority of them are among Díjnets partners. You'll need to sign up with Díjnet then set up a connection between Díjnet and your provider(s). You won't be allowed to do payment from both provider and Díjnets systems simultaneously. Once everything is connected, you'll be able to register a bank card, enter one each time, do bank transfer or mobile payment as well.
For every csekk or payment notice that has QR code, iCsekk is an App with an English language option you can use for payment. As the app is a product of Díjnet, you can easily connect to your Díjnet account and pay your due invoices even if you don't have a QR code for those. It's possible to top up your mobile balance here as well. You can add bank card details per transaction or you can store your card details in the system. Payments are password protected, but it's possible to disconnect the app through iCsekks customer care as well should you have lost your phone.
What is lomtalanítás
Depending on your region every year or every two years, the local government will organize a massive waste disposing for the local community. This is a time when you'll see old tables, lamps, postcards, shoes and the most unique and unheard things thrown out on the streets, waiting for the garbage truck to get there. Some like to dive in and do a bit of treasure hunting, others just wish it to be cleaned up quickly as possible.
Notices will be put out well in advance, usually on the gate of each building or the elevator doors, letting you know until what time you should dispose of your unwanted belongings and when it will be cleaned up. For practical reasons, residents are usually asked to finish putting out their unwanted belongings by the end of Friday so that Saturday morning the garbage disposal can start.
In reality more often than not people will already start placing things out a few days before, making the streets look like a poorly organized messy garage sale for a few days. Thankfully only one area organizes lomtalanítás at a time, so the garbage disposal companies can tackle the issue over the weekend.
There are a few rules on what you can and cannot put out.
The trash of lomtalanítás is considered to be communal. This means any hazardous or construction waste is not allowed to be disposed through this system.
For example you can put out an unwanted old chair, but not a refrigerator. You can find the dates of each Budapest area lomtalanítás on the homepage of the FKF.hu.
What is 'ügyfélkapu' aka Client Gate Interface?
Ügyfélkapu, translated as Client Gate Interface is an online platform where residents can arrange all sorts of matters with governmental entities.
Through this central electronic administration web portal you can get an appointment to Kormányablak, submit forms, declare your taxes, add notifications, double check your account services, healthcare and social status, even submit company registration inquiries.
Note, that Ügyfélkapu is an intranet platform. It creates a single login to multiple governmental platforms. Thus you will frequently visit different pages with the same user as you need to get in contact with different entities depending on what you want to do. So don't expect everything to be in one compact location.
Unfortunately the platforms themselves are not available in English. However a number of Information Guides were translated, allowing you to fill the most popular Hungarian forms based on their information. Look for them under the documents section of the dedicated governmental entities homepage.
To use Ügyfélkapu, first you will need to register at one of the Kormányablak offices by proving your identity. Don't forget to bring your tax card as well! Once your account was opened this way, you can login from any computer with an internet connection.
Please note if you forget your username, you'll need to visit the Kormányablak again. The system will not send you a new password to your valid email address without a correct username either. Should you get stuck with the platform itself, contact the Client Gate Support line. In case of specialized questions the governmental entity in question will be able to help.
ÁNYK
Additional to Ügyfélkapu, NAV has a handy software, called ÁNYK for filling out their forms. They are adding forms continuously from additional governmental institutes as well. This is quite useful, because it will allow you to fill a form, have it double checked by the software for errors and encrypt. After encrypting, just save the file, which you can then upload via Ügyfélkapu and submit  online.
You'll need Java to run the program, so make sure you have that installed. Then you can download the ÁNYK program itself from NAV and install. This is simply the program to fill out documents, but it doesn't have a form database by default – that would be too large and requiring running updates all the time. So you can always search for and download the up to date form from NAV database. Unless you speak Hungarian, it is best to search by the exact number of the form you're looking for.
After you download and install the form, it will automatically be available in the program itself, which you can then use to fill it out correctly. After you've correctly filled out the form, encrypting is a must before submitting through Ügyfélkapu. Once you upload it to Ügyfélkapu though, the system will automatically know which Governmental entity it should be sent to. Please find a detailed english Manual for ÁNYK with screenshots. Unfortunately the program is Hungarian speaker as well, but you have a good chance with the Manual to do this on your own. 
The "T" shops: 'Nemzeti Dohánybolt'
You may have seen darkened shops marked +18 and a huge round circle with a "T" in the middle. It's not "that kind of" adult shop. For some time now, selling any sort of tobacco is done in special stores, called 'dohánybolt' in Hungarian. The "T" stands for "tobacco". These are nationally run – and taxed – tobacco shops and the only single vendors who are licensed to sell cigarettes. They usually offer a wide range of alcoholic beverages as well.
Ordering and customs duty tax
When it comes to ordering online in some cases you will make an international order. If it is within the EU, there usually aren't any issues, but packages can get delayed at customs in case it's coming from outside the Schengen zone. Theoretically the Customs office will try to contact you probably by mail to offer the possibility to pay for customs or make any sort of arrangement necessary to receive the package. However in some cases the delay can be quite long and it might move things along if you try to contact them beforehand. So if you see under the tracking number of your order that the package is held at customs feel free to get in touch with them for further information via the phone number listed at the bottom of NAVs homepage. If you're expecting the package to be delivered to your door via National Post, they might also be able to provide information via Magyar Posta Customer Service.
Laundry
In general each Hungarian household has a washing machine, which means there isn't really a demand for laundry services from the public. Self-service laundry points started popping up a decade ago in the capital and slowly gaining popularity among expats and college students – as dorms don't necessarily have a washing machine per building and it's a nuisance dragging it all back home each weekend. Today, you will be not hard pressed to find a self-service laundromat in urban areas such as WashPoint, Bubbles os Mosoda, just search for 'önkiszolgáló' (self-service) and 'mosoda' (laundromat) in your area.
There are a number of non self-service laundromats in Budapest such as Molnár és Fia Tisztítószalon mostly dealing with quality cleaning or washing items not fit for a local resident washing machines due to delicacy or size: carpets, fur coats, etc. There is also usually one Mister Minit or TopClean in each shopping center. While quite commonly found, they rarely offer door to door services, your laundry will need to be picked up at their desk. Laundry pick up and delivery services are uncommon, but OceanTisztítószalon or Shirt Express does just that.
Locals, who prefer their day to day laundry handled without dragging it from one place to the other will usually have a washing machine and simply appoint the washing and drying for an additional fee to anyone who does their cleaning. If it's only regarding a local household, you can search for recommended individuals in expat groups who'd be willing to clean your home, do the laundry and preferably speak a level of English.
Should you need to have a flat cleaned and the laundry taken care of regularly – as in case of regular Airbnb sublets – you can contract a cleaning company to take over the task. However as you probably can tell, this is already about more than simply laundry.
Repair and maintenance
Hopefully not too soon, but eventually there will come a day, when you need a handyman to repair something around the house. Most repairmen in Hungary are individuals and receive requests when previous customers recommend them. Thus, you'd be hard pressed to find companies who are always available online for general repair and maintenance.
Whenever you buy a new appliance, especially complex ones such as a boiler or radiator, the company you purchased at will offer to have it installed. In case you need maintenance for any of these, they probably can provide you with repair services especially if you're within warranty period. If it's regarding an issue your insurance covers, it's also possible that the insurance company can recommend a handyman or actually has contracted one.
In case you really need to find an entrepreneur, it's best to ask around your friends, co-workers and expat groups for fresh recommendations. Sharing individual phone numbers is usually done through private messages, so don't expect to find a list of numbers to call after your first search.
Websites, Apps and FB groups to note
When arriving to Hungary or thinking about relocation, there will be a number of websites, you need to look up, such as the Hungarian Embassy in your Home country. But there are a number of pages, that would come in handy, but none of your necessary procedures will lead you there, such as the app for the Budapest public transport or facebook groups for accommodation hunting. I've collected a few of both categories, trying to limit it to a useable minimum.
FB groups
Online and Apps
Recreation & Fun
After having spent tedious amount of hours trying to research and arrange everything it's truly time for some fun! Go out, experience the culture, explore, dive into new communities and rewind in the most pleasant spots! Though I'm sure you'll be happy to explore ideas on what to do in Budapest Hungary on your own as well, allow me to give a few recommendations!
Notable media
News and Magazines
It might not come as a surprise, Budapest has a few non-Hungarian media to let you know about local events, may it be politics or entertainment you're interested in. For finding the best places to hang out and see in Budapest, WeLoveBudapest is a great magazine to follow – bare in mind they have a separate site for WeLoveBalaton. To get up to date notice of events whether concerts, exhibitions or festivals, Pesti Est, LiveNation and Funzine are recommended.
To follow Hungarian News in English about local economical and political events, you also have a bunch of Hungary news sites to choose from such as XpatLoop, DailyNewsHungary or Hungary Today. The latter is also available in German under Ungarn Heute.
In case you prefer the more traditional printed media, try Budapest Times in English or Budapester Zeitung and PesterLloyd, in German. When looking more for in depth essays about local political events, try The Hungarian Spectrum, though "only" a blog, it is quite widespread. And last but not least, true to its name, Budapest Business Journal will let you know more about the business side of events.
Movies: English screening
Hungary has a history of dubbing virtually everything you can think of. Try watching cable TV for an hour or so in prime time and you'll hear Bruce Willis and Samuel L. Jackson speak fluent Hungarian for sure. Unless it's a national holiday. Then there is a 30% chance Bud Spencer and Terrence Hill are on.
Of course you can still make good use of any Netflix or HBO Go account, but in case you want to go out and watch a movie, you'll have to dig a little deeper for options. First of all, Hungarian descriptions will usually mark airing movies with an indication of "f" ('feliratos' = subbed) or "sz" ('szinkronos' = dubbed) or both, that can help you out.
Additionally when indicating starting time "n" ('negyed' = quarter), "f" ('fél' = half) and "hn" ('háromnegyed' = three quarters) might be used. N6 means the movie starts at 5:15, f6 is 5:30, and hn6 is 5:45. If you're browsing in English, you'll probably see the main language indication as EN (SUB:HU), meaning it will air in English and Hungarian subtitles or (DUB:​ HU) which means the film is dubbed in Hungarian without subtitles.
Budapest has quite a lot of cinemas, some part of a multiplex franchise, and a lot of independent art cinemas, where you're most likely to run into subbed movies. The Uránia National Film Theater is known to show award winning movies as well as film screenings of thesis works done by senior students of movie production schools.
Local Institutions such as the French or Italian Institute can also hold screenings in certain languages,​ as some local bars and clubs also do. The easiest way to find something worthwhile however is to go to the English Screening subpage of est.hu, that lists all events and movies in the area.
Hungarian Books
Recommended Hungarian reads
Reading Hungarian novels is extremely worthwhile, though for some of them, you'll definitely need a strong cultural and historical background to fully enjoy the read. Nevertheless when planning on staying for some time, step by step, you're sure to develop just that, so no worries. Please find a list put together based on Expat recommendations from light entertainment to grim and ironic. Bare in mind that reading contemporary Hungarian writers and poets is a bit of a challenge, as translations usually occur before some success is already gained by a publication and that means a sometimes significant time delay.
Classic
Contemporary-ish
Book supplies
Unless you order online or download to your ebook, you will need to find a source of Hungarian authors published in English to start you literary course. Fortunately there are a few places to visit, one of them being Dani's English bookshop aka. The Owl Bookstore in Budapest in Castle district. Or on the Pest side, the Írók boltja has a wide selection of Hungarian authors in English – the bookstore specializes in literature, classic and contemporary as well. There are a number of independent bookshops around with an English selection, such as or Massolit Books & Café, Bestsellers or the Yellow Zebra Bookstore, a second hand store behind the Opera house. 
In case you're happy to borrow books, libraries also offer an English selection. Metropolitan Ervin Szabó Library is easy to reach in the city center and offers a nice selection of Hungarian authors in English. The National Library of Foreign Literature and Music Collection is also a good place to browse. Both have an online catalogue you can check beforehand.
Staying fit and well
Having regular exercise is definitely a habit you'd want to continue in your new environment as well. While Hungary might not be able to cater a wide range of winter sports, there are still plenty of other opportunities to choose from. You can find various fitness centers, parks, swimming pools, tennis courts and the like around town, so you can definitely find one close to your area or work.
Fitness, gyms and the like
In case you're looking for places specifically recommended by expats, have a look at the Supergym in the 6th district, Nr1 fitness near Oktogon or Bliss&Body. These are big enough to even host English language classes, but most gyms will have someone who speaks English to a certain level. To make good use of gyms in different locations, check your options with the All you can move card that allows you a pass to hundreds of different sports activities throughout the country. Employment at certain companies can get you a bit of a discount as well, so make sure to ask.
Gyms will offer regular exercises such as Intuitive Pilates and Wellness or Yoga classes. To find classes specifically held in English in Budapest, feel free to join the facebook group: Yoga in English – Budapest. Apart from such well known forms of movement, you'll find all sorts of things the human mind can think of. You want to train for MMA? Go to Militans MMA. Ever fancied boxing? Try Hobbiboksz. But Life1 also offers kangoo, aerial stretching, kettlebell and Sparta cross among others.
Water theme
Hungary is a great place for anything freshwater related. The Carpathian basin collects water from the mountains, so Hungary has a lot of rivers and lakes running through it's lands. We also have a lot of natural and artificial hot springs. So many in fact that there is an ongoing joke, explaining that whenever Hungarians try to dig for oil, they strike a hot spring and are forced to build another bath. So whether you're looking to cure your medical condition with some therapeutically bathing or swim a few laps to get that beach body, you won't have to go far out of your way.
Baths
Once you've spent at least a week in Budapest and Hungary, you'll notice we seem to have a bath on each corner and any Hungarian without a Tour Guide license can tell you that the country lies on a plane where the earth's crust is quite "thin" – 24-26 kms compared to the average 34-36 of the surrounding areas – resulting in an abundance of hot springs. And baths built over them. You can browse a close to complete list of Hungarian baths on Thermal Hungary online to find the closest one to you.
In Budapest there are historical bath buildings from the Turkish occupation such as Rudas and Király, some were built under the Ostro-Hungarian Monarchy like Gellért, Széchényi and Lukács, while some in Hungary's communist period. You can find out about historical baths in your area on Spasbudapest.com. Traditionally they accommodate visitors with medical issues, as the waters treat and ease various conditions and illnesses. Nowadays the baths have also opened up towards young adults with hosting various events such as mega-parties by Sparty.
If you're not so keen to check out the popular ones, you can find some that are equally worthwhile without drawing too much attention. Though be prepared to find less material available in English. Veli Bej is a Turkish bath in the 2nd district, with pleasing architecture. Dandár Fürdő is a bath originally intended as a sanitary bath, which was later rebuilt as a thermal bath. Paskál is a "young bath" – construction only started in the 80's – with open air pools, which makes it an ideal place for beach activities as well.
While less traditional, catering towards modern day spa ideals you'll find a few private businesses in the city. Vanilla Day Spa is located next to Margaret Island on the Buda side, Mandala Day Spa on the Pest side. Both offer traditional hammam rituals among others. Magnolia Day Spa is so close to the Parliament you can almost imagine a secret tunnel between the two.
Beaches
When that 38 Celsius (311 Kelvin) hits in July, you'll want to find the closest pool possible even if it's little more than a watering hole. You'll find plenty of beaches all over the country especially around Balaton or Velence lakes where natural pools are available. Hungarians make a difference between freely accessible natural beaches aka. 'szabadstrand' (literally free beach) and private ones called 'strand' (beach). You can browse a quite accurate database on Strand.hu to find the closest one to you. These will include all sorts from local grassy shores to large aqua parks and you can set filters to children or pet friendly.
You'd think the capital would lack beaches, but you'd be selling Budapest short. One of the most popular beaches nearby is the Lupa lake, where you not only can dip yourself in cooling waves, but go flyboarding, wakeboarding or attend a diving school. Though a bit smaller establishments, Csillaghegyi Bath and Pünkösdfürdői are quite practical if you're living nearby. Római Beach is already a larger complex and can be a good choice with children thanks to it's water slides. Külkerpark on the Buda side is also a nice option for a family as it is a large green open air complex. If you're not only looking to get out of the heat and lay back, but want some active fun try Aquarena and Aquaworld aqua parks for some active recreation.
Swimming
Bathing and swimming can be two different things when your goal is not to seek shelter from the heat or find a spa, but to do some exercise. Swimming caps are mandatory everywhere, so make sure not to forget them at home. Entrance fees are usually between 1600-2600 HUFs (5-8 EURs or 5,6-9,2 USDs), but always double check opening hours! Some of the pools are operating as part of other facilities, such as universities or sports clubs and you won't be permitted to swim in any timeslot. Inner lanes are usually used by faster swimmers, and if you happen to share your lane, you should follow a counterclockwise direction.
WeLoveBudapest has done a great summary on the ten Best pools for swimming laps. Since many of the official websites are only available in Hungarian, I'd recommend to double check the article for a first impression and then the websites for up-to-date prices and opening hours.
Horseback riding
Hungary has a traditional connection with horses and takes pride in related sports. Horseback archery for example is a reinvented sport based on a practice going further back then the conquest of the Carpathian basin. Finding a polo club is a lot easier though, there are quite a few in the area of Budapest as well. Expats have recommended Szelesvágta Lovarda, Favorit Lovarda and Pasaréti Lovarda in the 2nd district. You might already have guessed that the key word here is 'lovarda' (polo).
In case you're only interested as a spectator, Horseback Archery events can be found over Hungary especially around the summer. Additionally the National Gallop is also organized annually early autumn. The event organized on Heroes Square is where finalists meet for the grand prizes of the nationwide competition.
Jogging and Hiking
If you're up to running in the morning, it's great to find a calm scenic route where you can enjoy your jog. Though seemingly an obvious choice, you won't be able to jog along the lines of the Danube as some of the heaviest traffic directly leads along those roads. Sections are possible to stroll along side, however these can get a bit crowded as you're sharing the same road with strolling tourists and cyclists.
Margaret island or Városliget around Heroes square are other obvious and popular choices for both tourists, relaxing locals, cyclists, and joggers. If you wish to jog in these beautiful scenic routes, timing of the day is key. If you prefer less known tracks, try these three running routes mostly used by locals, and another three off the beaten path on the Buda side.
Should you like to get to know the nature side of Budapest as well, Normafa and Hármashatárhegy among the best hiking spots in Budapest are bound to be on your to-do list. However such easily accessible hiking places can get quite crowded and you might want to get away a bit further than that. You can find great full day trips from Budapest as well.
Dobogókő or Holdvilág árok are scenic places in the Pilis hills and if you're keen on finding more tips, you can join communities such as Budapest Hikers or get in touch with Budapest Nature Hike Tours. There are certain trails leading all over Hungary, the most well known of them being the Kéktúra (the blue trail). The trail leads you through the most beautiful nature spots of Hungary while you collect stamps for each checkpoint.
Grooming
Taking care of your appearance is as important in Hungary as it was back home. You'll find hair salons everywhere and modern barber shops have started popping up in urban areas in recent years as well. You're more likely looking for a place however where the staff speaks English, since it's not so simple to discuss style without a common understanding. Expats have recommended the Brush Salon, Luis Vargas Hair and Lazar's in the 6th district, Sonar hair and nail Salon in the 8th and a hey on the Buda side.
Finding a hair salon with experience in afro hair can be a challenge, but there are a few out there. Give Afro Beauty Center a try or get in touch with Black Girl Hair Budapest community. They have a few braiders, someone to sew in weaves, make crochets or retouch dreads and can even help with wigs.
For Beauty Salons, try one of Radha's on the Váci street or the 9th district. Beauty Pest Brow uses brow thread technique and offers a wide range of beauty services. A good choice on the Buda side is GG salon for nail and intimate hair removal.
For Barbers and Men's Hair Salons Hot Tramp Budapest in the 6th district or Gents of Budapest in the 6th are good places to start. Many Barbers Shops in Hungary are all men's shops and will not even allow females in.
Kid friendly
Being a parent is an entirely new experience, where more often than not an experienced parents advice is well appreciated. Not all your existing friends will be interested in that much detail about baby powders, wipes and rash ointments. Thankfully, helpful mommies and daddies are not that hard to come by, you can run into the community at cafes, parks all over Budapest.
HellóAnyu – word to word translated as HiMom! – is a community space and café, where you can hang out with your child, go to a Zumba class or just listen to a lecture on How to handle a child's tantrum. Check out their Events if you'd like to get in on the action.
Bookstores have a tendency to organize events, lectures and often include a café as well. Both Maminti Kuckó and Pagony – a chain specializing in children's books – are great places to connect with other parents and find wonderful programs for both parents and children of different ages to enjoy.
In case you're looking for outgoing activities for the whole family to enjoy, the already mentioned Aquaworld or Aquarena can provide a whole days worth of fun. You can browse kid friendly beaches in your area on Strand.hu as well in case you want to spend the day out. However if you're looking to spend some quality time closer to the inner city, visit Cyberjump, a huge trampoline park for big and small alike. Or spend a day at the Budapest Zoo.
Dog and pet friendly
Hungarians love dogs and you can see a lot of canine friends in urban areas as well. Thankfully today it is quite common for certain hotels to be pet friendly, for cafes and restaurants to allow dogs on their terraces and garden areas. Most open air ruin pubs will be happy to welcome dogs as well.
Budapest has a number of parks and many of them have dog playgrounds including the large area of Városliget parks dog playground. When summer hits, you'll want to bring your friend to the beach as well, so Strand.hu is again a great place to browse with the "dog friendly" filter on.
Places to note
Budapest is a living organism with many of it's quirky pubs and hip coffee places changing day by day. It's all part of the fun to explore Hungary and it's hidden places on your own. However there are a few cases, when you just want to quickly find what you're looking for. Especially during the day time, you'll spot many food corners or restaurants selling "menü". Now that's not the menu, that's the daily meal offer. So wherever you're at and you need to find a vegan daily special, or just desperately crave a decent Italian gnocchi, let me give you a few pointers!
Parks
Budapest has plenty of green areas to choose from. The Buda hills themselves offer quite a selection, Normafa being one of the most well-known. However the busy inner city also has a number of parks, where you can relax. Most of them have a playground and a few even own a basketball court or a dog run. The Seven must visit Budapest playgrounds are an excellent choice for parents with younger kids, or you can just have a romantic picnic in the inner city parks.
Restaurants and street food
Finding national tastes in Hungary can be very easy and quite difficult at the same time. Hungarian flavors are everywhere, and of course there is a kebab place in at least five minute proximity of every club. But a decent oriental place? A pizza place that's actually classic Italian? If you ever are in the mood to browse online, try WeLoveBudapests Dining Guide or you can join Foodies Budapest and get tons of recommendations from fellow expats.
So along the Far-Eastern lines, definitely go to Parázs Presszó for good Thai food. They also do deliveries in certain parts of the capital, so you might not even have to set your foot out the door. Sao near Gozsdu is a well recommended Vietnamese Restaurant and for Chinese flavors, you could do a lot worse than Nefrit!
For Indian and Pakistani dishes, try Kashmir at Népszínház utca and don't skip over Shiraz Lounge & Restaurant if you want to have a shisha and dancers with your fully oriental experience.  If you can't really decide among yourselves for a specific culinary direction, Dobrumba is a great mixture of Spanish to Armenian dishes. They do mean: everything from the Atlas Mountains to Ararat. For specifically Lebanese try Leila's, for Israeli go to Mazel Tov.
Few towns in Europe can say they have no Mediterranean restaurants and Budapest is no different. The Italian owned and lead Gian Mario will provide you with decent dishes, while Pizzica and Igen make some of the best pizzas in the capital. If you're up for it, Akademia Italia also offers classes and Italian cultural events. 
Now there are a quite a lot of steakhouses as well – no kidding, Hungarians won't reject foreign cuisines meat dishes either – with KNRDY, Mészársteak, Hot Stone Steakhouse or Prime Steakhouse near the city center and the well recommended Buffalo Steak House a bit out of your way in the 20th district.
Vegan lunch options
Now you're most likely to find a vegetarian option in every restaurant, but when it comes down to finding a regular vegan place to pop out from work, you'll probably crave some variety after a while. Thankfully there are plenty of vegetarian and vegan places in the city center to help you out. You can also order a salad from Legelő or browse some hummus at Olivetree Hummus original.
Napos oldal between Oktogon and Nyugati is a pleasant little vegetarian place with lot of vegan or lactose free options to choose from and a daily special offer. Nemsüti has a few spots in Budapest, offers delivery to certain parts of the city and has three daily specials to choose from each day with a soup, main dish and dessert.
Tökmag is a charming little vegan street food corner with regular gluten free lunch boxes as well. If you're looking for a wide selection of veggie dishes, try VegaCity, and when in the market for some vegan dishes or vegan confectionery products, don't miss out on Napfényes Étterem és Cukrászda.
Gluten Free places
The strictness of a gluten free preparation is something you'd best make sure of whenever in a new place if you're coeliac for example. Feel free to download the celiactravel card to help, and I'm also happy to teach you the suitable vocabulary if you decide to be a student of mine. 😉 Many restaurants make sure to offer a gluten free option on their daily menu, but thankfully there are even 100% gluten free places in the capital.
Drop gluten free stlye close to the Opera house offers breakfast and lunch specials even cocktails! Cöli bisztró is a bit more casual, but also has a nice variety of pizzas, daily menus, hot dog, grill sandwiches etc. Refuge bistro, though a bit more expensive, has a nice setting ideal for a date. If you're feeling hedonistic, close to Jászai Mari square you'll find Sovány vigasz with no lactose, no gluten, no sugar confectionary products.
Alternatively, you can try regular gluten free offers of regular restaurants. Kőleves always has a couple of gluten free dishes and their cooking is quite worth it. You can also try the Oriental Soup House if you're in the mood for something Asian.
Pubs, Bars, Coffee shops, Tea Houses
I'm certain you'll have your favorite place by the end of your first month here and your Hungarian friends are sure to drag you to some of these. This list by far does not intend to be complete, more likely trying to get you out there, so you can have a "hub" to launch your expeditions from.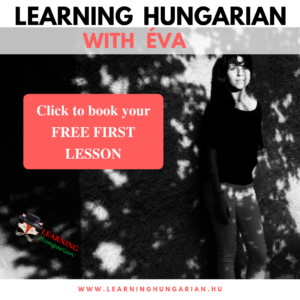 I do believe you've heard Budapest being mentioned as the birthplace of ruin pubs and you'll be hard pressed to miss all of them during your visit here. An advocate for the biker community, Szimpla is one of the originals and still quite the trendsetter organizing events, concerts and markets on Sundays. The most well known Instant and Csendes are only the tip of the iceberg. There is always a new ruin pub on the rise such as Grund or Ötkert. Though strictly speaking not ruin pubs exactly, Pótkulcs and Lámpás come close in their culture and are popular among locals and expats alike.
Now Budapest's buildings are filled with bars from cellar to ceiling. If you'd rather reach for the stars, the rooftop bars are definitely your thing. Try 360 Bar next to the Opera House, High Note skybar near the Basilica or the St.Andrea wine and skybar around Vörösmarty square. Should you be in a highly gourmet mood, try Doblo wine bar for an exquisite tasting experience.
Budapest however is not only home to the admittedly decadent pleasures of alcohol consumption, but has a reasonable coffee and tea house culture as well. After the turn of the century, Budapest's cultural and nightlife almost solemnly existed in coffee houses like New York, Hadik or Centrál while Uránia or Művész come close to that atmosphere as well. Elegant and bearing the footprints of Hungarian writers and poets from a hundred years before.
If you absolutely must visit a franchise, try Frei kávézó's shops instead of those big chains. It was partially founded by Hungarian television personality and world traveler Frei Tamás, thus the shops also aim to bring the coffee experience from all corners of the world together. FYI: they have a decent hot chocolate selection as well.
If you're just looking for a cozy place to spend your afternoon or even a day at, Mantra Specialy Coffee Bar is a good choice. Massolit I've already mentioned above as a source to find English books at, but they also make a decent cup of coffee. For a more mainstream atmosphere, try Dose Espresso Budapest or Madal Cafe and for an option with gluten-, lactose-, dairyfree, vegan and paleo desserts, try The Black Lab coffee place.
When on the scout for tea houses, you'll most certainly find yourself among students sitting for hours on end next to a jug of tea in passionate discussions. For a general tea selection, try any one of Vörös Oroszlán houses, but for Indian flavors go to Darjeeling, and when searching for a decent Earl Grey to Big Ben Teahouse. Mosaic caffé is a cozy little place in Király street offering a range of teas as well. Last but not least, if you're not afraid to sit on the floor, or are just simply looking for an inventive atmosphere and seclusion, try Sirius and make sure to step through the closet!